Student Lab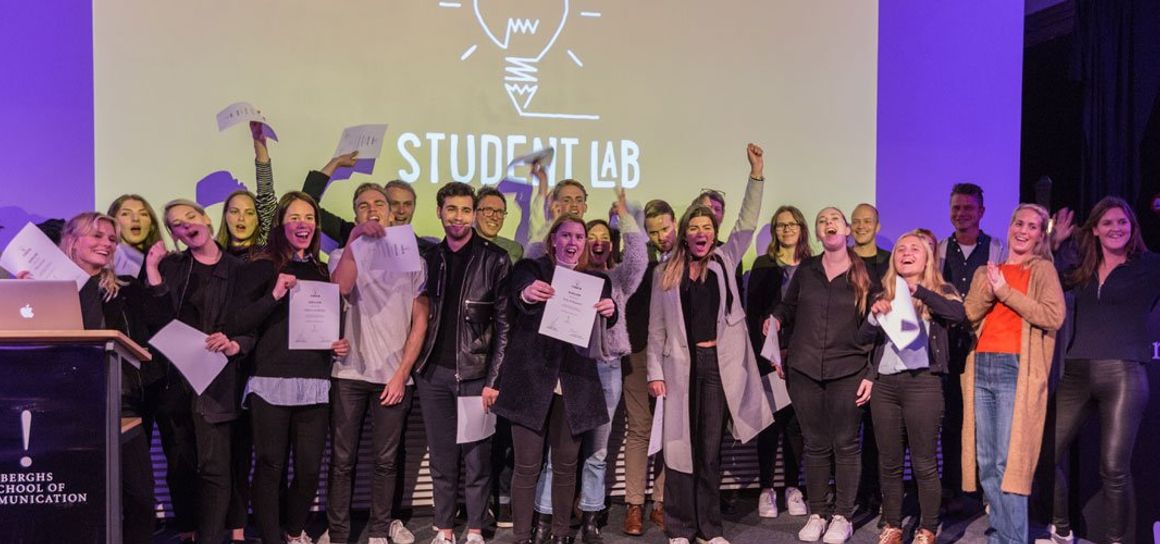 Now companies and organizations can get assistance with innovation and product development from young talents at the forefront of communication. As a host for a Student Lab, your organizations becomes part of a process with a brief, ideation and prototyping where Berghs' School of Communication supplies leadership and quality assurance, with selected teachers as facilitators and mentors.
A host of a Student Lab you get a full day with select student teams, led by a facilitator through a process from brief to presentation. You get full documentation of all ideas and concepts together with energy and inspiration to continue the development of the idea or product.
For more information, or to book a Student Lab, please contact us at c.sjodin@berghs.se
The success factors of Berghs' Student Labs
#1 The power and progress of diversity
Different competences, cultures and experiences create an unbeatable dynamic when it comes to problem solving, ideation and creation of concepts. We believe that collaboration and diversity create unique possibilities for creative innovations. It is also in relation to others that you can compare and become confident with your own professional role, competence and position. Student Lab is an arena for students with different roles from different schools, for different organizations and challenges.
#2 Clarity trumps chaos
Creativity is far more structured than many people believe. Our firm belief is that concrete insights are the base for good ideas. The client often needs help with defining a clear challenge and a tangible outcome. Is it a strategy, an idea, a new position, an app? Berghs has created a workshop that starts with a single question: why? The workshop is led by Berghs' facilitators and we work together with your organization, keeping your vision, mission, target groups etc. in mind in the challenge at hand. The workshop creates a good starting point for your business and consequently also for your communication. The process also contributes to creating meaning, understanding and higher engagement, both in your business operations and in the collaboration with Berghs' students.
#3 Process facilitation in sprints – the modern way to work with development
Working in sprints contributes to making it easier to keep up and thrive in a time when change happens faster every day, where integration and collaboration is demanded to a higher degree than ever before. The students' work, from ideation to presentation, is led and quality assured by a process facilitator appointed by Berghs.
Questions? Let us answer them! c.sjodin@berghs.se