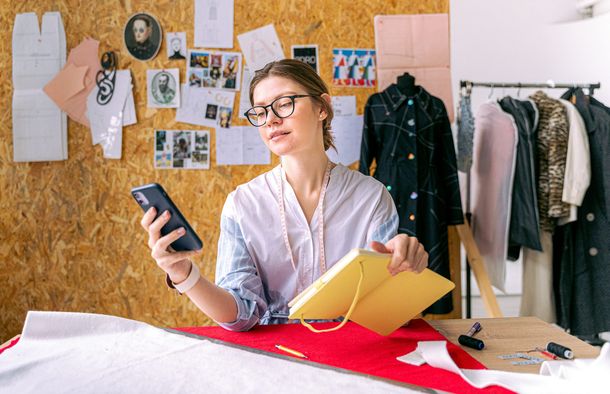 Content Marketing & Design
Content that works
Great storytelling
Test, learn, evolve
This intensive 3-day course offers you a good foundation in both Content Marketing and Content Design - a world that's all about crafting content that engages consumers, builds better brand relationships and gets noticed in feeds. All through the power of storytelling.
23-27 March
Last application date is 26 February
Register
In this intensive course you'll dive into what content works on which channel. You will use storytelling to accelerate your message and you will learn the practical tools needed to craft engaging, valuable content. You'll also explore the conventions and patterns (both official and unofficial) for different platforms.
Day 1:
Morning: Understanding Content Marketing and getting to know your audience
Afternoon: Approaches to crafting authentic content
Day 2:
Morning: The power of storytelling and the importance of SEO
Afternoon: Social media content, branding, and measuring content marketing
Day 3:
Morning: The craft of copywriting and mapping user journeys
Afternoon: Case study workshop, feedback, and wrap-up session
How does it work?
This course is delivered IRL at Berghs School of Communication and is facilitated by industry professionals. It consists of 3 intense days of inspiration, tools, practical work, and networking opportunities. Coffee and snacks are included.
We keep classes small and dynamic. Be ready to roll up your sleeves and learn by doing. We take a pragmatic and practical approach to Content Marketing and Design. You'll make new friends and connections with people as eager to develop as you are. Berghs issues a course certificate upon completion.
Who is this course for?
This course is for people with some professional communication experience who are relatively new to the world of Content Marketing & Design. Maybe you work with marketing or run your own business and you are interested in growing and nurturing your audience. Or you are a writer who wants to move towards content marketing to be able to create engaging content over a wide range of subjects.
Course Directors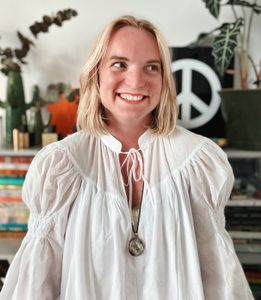 Nicole Michaelis
A copywriter and content strategist. She specialises in tech, her work is both creative and data-driven. Originally from New York and Berlin, she now runs her own independent studio in Stockholm helping international brands to tell stories that matter to them and their audience.
Sign up for newsletter
Application and Admission Requirements
Course fee
Fee incl. VAT
29 375 SEK
Fee excl. VAT
23 500 SEK
Local VAT may apply, read more . The currency converter offers an estimate. Final amounts may differ.
23-27 March
Last application date is 26 February
Register
Course dates
Thursday, March 23, Friday, March 24, and Monday, March 27
Time: 09.00-16.00 CET
What do you get after the course?
Access to our Content Marketing & Design toolkit

Techniques for creating authentic content

A foundation on SEO for content marketers

Pro tips on how to work across your audience's journey.