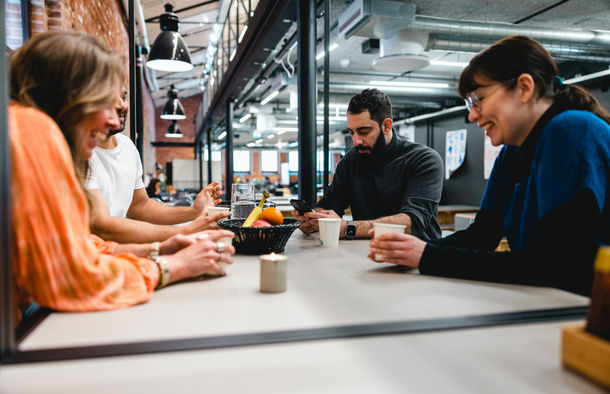 Content Marketing & Design
Day-to-Day Content Design & UX Writing
Tone & Voice
Glossaries & Processes
Learn how to design with words. Delightful experiences aren't just about frames and flows, they're also about context, content and microcopy. Ensure your brand shines through, actions are clear, concise and accessible, and content can easily be localized to other markets.
12-16 October
Last application date is 27 August
Register
Content design is more than just writing copy bits in apps and on websites. It's about identifying what information should be where, understanding user journeys and helping people easily find what they're looking for.
So in this sweet 3-day-course, you'll not just look at what makes good microcopy, you'll think about how to integrate into design processes, develop a brand voice that stands out without distracting, perform content audits that inform your strategy and do all of this while being the one that asks "is this information needed here?"
Day 1:
Morning: Understanding Content Marketing and getting to know your audience
Afternoon: Approaches to crafting authentic content
Day 2:
Morning: The power of storytelling and the importance of SEO
Afternoon: Social media content, branding, and measuring content marketing
Day 3:
Morning: The craft of copywriting and mapping user journeys
Afternoon: Case study workshop, feedback, and wrap-up session
How does it work?
This course is delivered IRL at Berghs School of Communication and is facilitated by industry professionals. It consists of 3 intense days of inspiration, tools, practical work, and networking opportunities. Coffee and snacks are included.
We keep classes small and dynamic. Be ready to roll up your sleeves and learn by doing. We take a pragmatic and practical approach to Content Marketing and Design. You'll make new friends and connections with people as eager to develop as you are. Berghs issues a course certificate upon completion.
Who is this course for?
You have 3+ years of professional experience in copywriting, design, journalism, social media, or a combination of these. You're either the person responsible for the words in your products and you want to formalize your skills, you'd like to expand your range as a writer for digital, or you'd like to transition into the growing field of Content Design.
Course Directors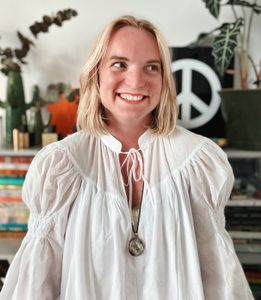 Nicole Michaelis
Nicole Michaelis is a Content Design Lead with 10+ years of experience working for some of the world's biggest players (Spotify, DoorDash), as well as start-ups and scale-ups. Nicole also has a background in Content Marketing and copywriting, making them, a fundamental part of her Content Design practice.
Sign up for newsletter
Application and Admission Requirements
Course fee
Fee incl. VAT
29 375 SEK
Fee excl. VAT
23 500 SEK
Local VAT may apply, read more . The currency converter offers an estimate. Final amounts may differ.
12-16 October
Last application date is 27 August
Register
FAQ:
You'll find answers to the most frequently asked questions here
Course Dates:
Thursday, October 12, Friday, October 13, and Monday, October 16
Time: 09.00-16.00 CET
What do you get after the course?
Access to our Content Marketing & Design toolkit

Techniques for creating authentic content

A foundation on SEO for content marketers

Pro tips on how to work across your audience's journey.
---