CRM and Customer Journey
Practical cases from companies big and small
A complete journey to design, implement, and launch
Industry leader's tools and what to use them for
Learn the latest about the customer journey, CRM, and marketing automation. Redirect your career or set up your company for success through classes, case studies, and practical exercises. Learn and choose what's right for you through real business cases and market-leading tools.
26 Sep
- 12 Dec
Last application date is 27 August
Location:
This is an online course
Commitment:
10 hours per week
Register
This course does not lock you into a specific tool. Instead, it's designed to give you a comprehensive framework for working with both leads and existing clients. You design and launch your own customer journey and learn about CRM, and marketing automation. Week by week, content is presented with business cases based on market-leading tools such as Salesforce, MSDynamics, Oracle, Adobe, Hubspot, or Twillio. You are challenged with practical exercises. You get to try different tools that suit companies – and budgets – big and small. Throughout the course, you design your own customer journey and set up all activities, channels, messages, and tools for success.
If you are taking the course to set up your company's CRM, that can be your case.  If not, we'll give you one that you can train with and present to a future employer.
Course Content
Week 1: What is your customer journey? Understand your customer and their journey. A look at different journey types through a multinational BtoC example and first steps towards designing your own. Project start.
Week 2: Lead acquisition.  This week's focus is understanding where leads come from in your specific case. This unit walks you through search, social media, KPI's and optimization.
Week 3: CRM Introduction.  What tools are available, and what are they for? We'll look at functions, potential, and the real costs of using a third-party CRM versus building one in-house.
Week 4: CRM Implementation. Roadmap for CRM implementation. This is a practical unit about personalization do's and don'ts and system integrations. Real cases from multinationals and startups.
Week 5: Marketing Automation. Time to engage with your leads and customers. A look at emails, SMS, WhatsApp, Line, KakaoTalk, Facebook Messenger, and more before setting your own channels and messages.
Week 6: Journey setup. This unit guides you towards creating real canvases for your first 3 journeys and offers an introduction to Salesforce Marketing Cloud, as well as B2C cases from Salesforce Marketing Cloud, WhatsApp, and Hubspot.
Week 7: Marketing Automation. Time to set content and messages for your project. You learn about types of triggers and personalization in emails. You also look at an Oracle B2B business case.
Week 8: Analytics. How do you measure performance? Set KPIs and analytics for your own project and learn about infrastructure architecture, Google Analytics vs Adobe Analytics (Omniture), and an introduction to Business Intelligence.
Week 9: Chatbots. Learn about chatbots in customer service and as a sales tool, in WhatsApp, Facebook Messenger, and on the web.
Week 10: Final Project & Critique. It's time to present your final project and receive feedback in an open class discussion.
Week 11: Technical review and implementation.  We take you from plan to action. You chose your top journey and we offer a step-by-step guide on how to launch it.
Week 11: Career management and focus areas.  The course ends with a final review and reflection on critical skills. You set your focus area, learn about interview techniques, and apply your new workplace skills.
Sign up for newsletter
Application and Admission Requirements
Course fee
Fee incl. VAT
36 875 SEK
Fee excl. VAT
29 500 SEK
Local VAT may apply, read more . The currency converter offers an estimate. Final amounts may differ.
26 Sep
- 12 Dec
Last application date is 27 August
Location:
This is an online course
Commitment:
10 hours per week
Register
FAQ
You'll find answers to the most frequently asked questions here
Course Dates
The first live session will take place on Tuesday, September 26th at 18:00 CET. Subsequent live sessions will continue to take place on a weekly basis via Zoom on Tuesdays at 18:00 CET.
Key Learnings
A practical framework and weekly exercises
Understanding lead acquisition, lead nurturing, and CRM
Costs and benefits of all tools
Fresh business cases to show how tools are implemented
BtoC and BtoB customer journeys in multinational companies as well as start-ups.
Marketing Automation
Career management
Course Director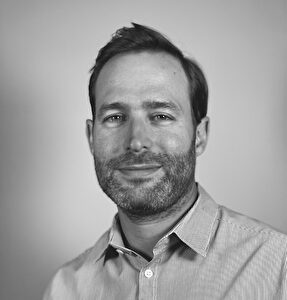 Lucas Galceran is a digital marketing consultant. He specializes in marketing automation and his work is performance-driven and innovative. Originally from Barcelona, he runs his own consultancy firm from Zurich, helping brands define and implement their digital strategy.
Who is this course for
1. Young professionals in digital marketing who want to learn the best tools to manage databases and automate communication with leads and clients.
2. Decision-makers in the digital marketing space who want to understand what tools are available and their real capabilities.
3. Experienced marketing professionals who are new to this area and wish to transit towards CRM and marketing automation.
This course fits individuals who want to upskill/reskill as well as companies who want to set a strong foundation before they invest in any specific system.
All participants should have previous education within relevant subjects (marketing, business, communication, computer science, …) and at least two years of professional experience in marketing or sales.
How to enrol
By clicking on "REGISTER" on this page, you take your first step towards enrolling in the course. There are no financial obligations at this stage. You will then receive an offer of enrolment and be asked to provide your invoice details. Before the course starts, you will be asked a few questions about your experience.