Online Certificates
Berghs Online Certificate offers you the best of Berghs' action-based learning, packed into a new and flexible format. You study online and in English, with international teachers who are from the communication industry.
The program consists of two semesters of highly collaborative part-time studies in communication (5 to max 15 hours/week). You can choose between two different tracks of study and apply for a Creative or a Strategic Certificate. Almost half of the content is common to both tracks – as it is relevant for both strategic and creative roles – while the remaining half is specific to your certificate of choice.
You can study from anywhere in the world and can combine this program with a full-time job. This year's class connects weekly from Sweden, Norway, Ireland, and Greenland. Teachers are based mainly in Stockholm, Oslo, and New York City.
Creative Certificate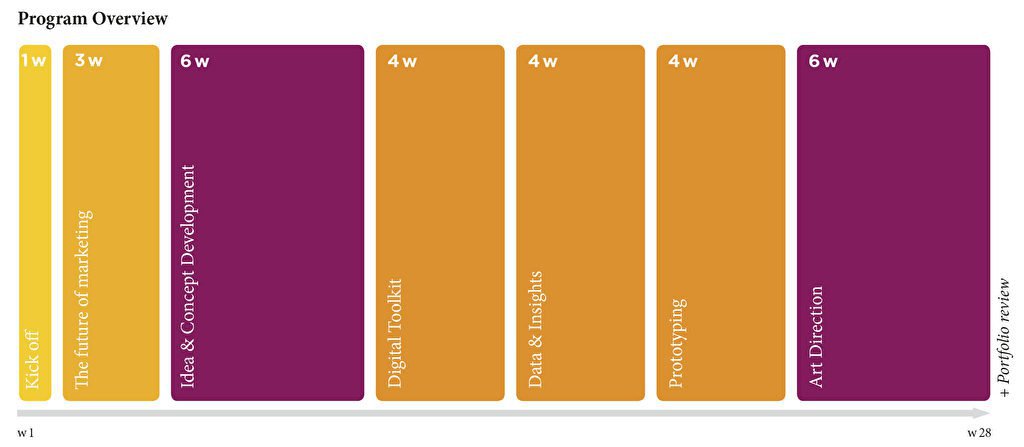 Berghs Creative Certificate trains you to work with idea and concept development on a professional level and prepares you for work as a leader of creative processes at an agency or a company. Throughout the program, you work with real cases, you develop your unique style as a designer, and you gain brand new competences to move on in your career. This track is for  young professionals with a good knowledge of design software and relevant working experience.
Strategic Certificate
Berghs Strategic Certificate prepares you to work as a Communication Strategist or Planner at an agency or a company. You learn how to work with communication strategy and distill insights that lead to relevant communication for consumers and brands. This line suits marketing or advertising professionals who aim to become leaders of communication processes in direct contact with client businesses.
Application and Admission Requirements
Include
Entry Assignment
Chose an existing product or service, and present an idea to make it better. Think free, be innovative, make big or small changes to unleash your product's full potential.
Submission
Submit your entry assignment as one pdf document; include any background information or inspiration source in it. If you apply to the Creative track we expect you to present your idea visually; if you apply to the Strategic track you can present your idea in writing.
Feel free to add anything you want to make your idea shine. Name the document with your name, surname, and direction of studies (Creative Certificate or Strategic Certificate). File your entry assignment together with your CV and Cover Letter through this page. Applications are open.

Online Certificates
31 August
Last Application Date
12 September
Admission Decision