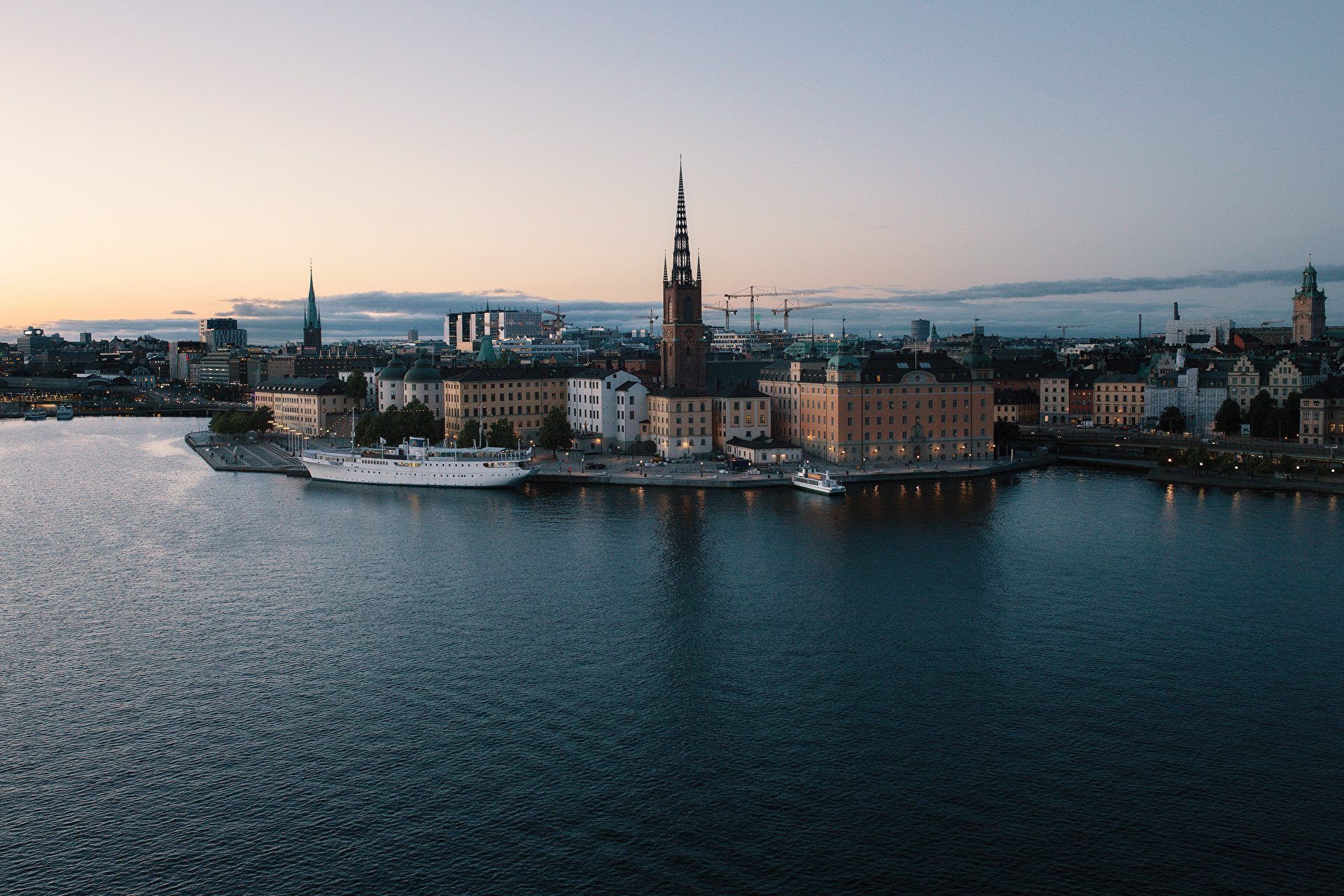 Student life at Berghs
What it's like, and how to get here.
What do students say? What is life like as an international student at Berghs? What can you expect from your time in Stockholm?
Learn from the experience of former international students and prepare for your journey to Sweden.
Teaching industry professionals

800
Full-time students, a very personal school

350
Employed within 6 months (diploma courses)

95%
A different angle
In early 2019, a group of journalists from London decided to report on Berghs School of Communication. They travelled to Stockholm, interviewed, and filmed for a day. Shortly after, this article was published on Campaign UK together with this clip telling the unfiltered story of Berghs. Shot on a cold day in February, watch the clip to get a different perspective on the school, and the opinions of students and staff on what makes us so unique.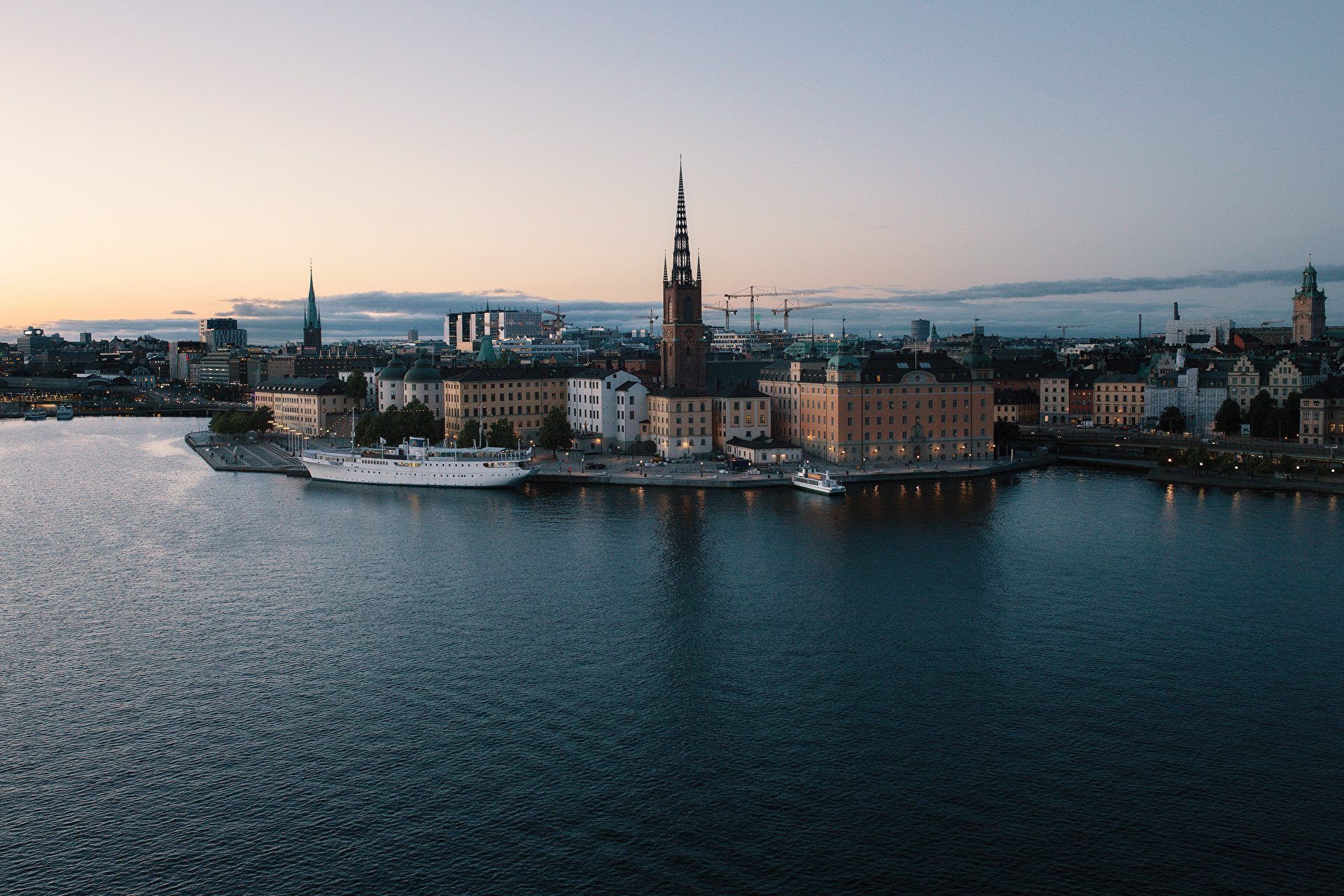 The city
Stockholm (some call it The capital of Scandinavia), is one of Europe's most dynamic cities. It is the second most prolific tech hub in the world after Silicon Valley. Home to iconic brands, such as Spotify or H&M, Stockholm hosts top international gaming companies, advertising agencies and countless design studios.
Stockholm is also a green city, surrounded by nature, easy to explore, and with a culture of openness and equality. The living standards are amongst the highest in the world and there is something here for everyone. Read more about Stockholm here.
Seasonally, Stockholm is a city of contrasts. During winter, Stockholm offers a suggestive Nordic experience with contrasting cold weather and dimmed-lights warm interiors. Summer, on the contrary, is a burst of colors, outdoor life and sunlight. Depending on when you arrive here, prepare to experience one city and two distinct seasons.
Good to know
A cash-free city.
The majority of Stockholm's residents do not use cash at all and a large number of stores do not accept cash anymore. Prepare to pay everything with card or mobile payment systems, even a cup of coffee.
Accommodation
Our House, Gasverket, is a 100 year-old gas plant that has been completely renovated and transformed into a sparkling new creative hub. It sits in the middle of a new development area, close to water and parks. We do not offer student accommodation but you can live in just about any area of Stockholm and easily commute to school every day with a 15 to 45 minute bus/metro ride. Make your life easier and try to live as central as possible. Avoid the far ends of the Stockholm metropolitan area. Any location is fine and the choice depends on your needs and budget. Mind that different islands offer slightly different vibes. If you live in the city centre (anything in between Södermalm, the hip southern island, and Norrmalm, the Northern borough) you can also bike to school (10 to 30 min).  To find private housing, look for online communities about apartments in Stockholm (and similar names). Most international students find accommodation via Facebook groups. You can also look here and here. Beware of scams, never send money beforehand!
Easy commuting
Berghs' campus is located in the northeast of the city, close to metro station Ropsten and across the park from Tekniska Högskolan, which is both a metro station and a commuter train station (Stockholm Östra Station). There are two bus stops just outside our door. Bobergsgatan and Drevergatan.  Use the SL app to plan your trip and calculate commuting times.
While Stockholm has a punctual and easy-to-use public transit system, don't be afraid to hop on a bike! Bike lanes are everywhere and you can see a different side of Stockholm if you bike around (highly recommended when the weather allows it). Electric scooters/bikes are also very popular and some companies offer a monthly subscription for a fair price. Your options for daily means of transportation are endless. Just get proper outdoor clothes and buy a bike-helmet. The city is much smaller than London or Paris and the public transportation system is second to none. This makes Stockholm quite easy to live in. Even if you choose to live outside of the centre, you can count on frequent trains and much shorter commuting times compared to other European capital cities.
Useful links for students moving to Stockholm
Public Transportation
Weather forecast that you can (almost) trust
What's on in Stockholm
Local news in English