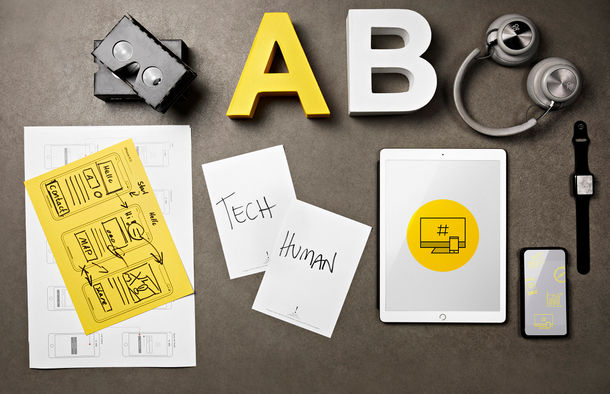 UX Writing
Users and systems
Information architecture
Microcopy, prototypes and tests
Learn how to craft words that make things happen. This course is designed to give you the knowledge, practical skills, and confidence to master the basics of creating successful UX content.
26 Sep
- 12 Dec
Last application date is 27 August
Location:
This is an online course
Commitment:
10 hours per week
Register
Content designers and UX writers design with language for apps, websites, conversational interfaces and other interactive experiences. This intensive online course offers an introduction to the craft of writing for interfaces, and the processes behind it. You'll learn the principles of UX content, how to use storytelling skills to write in flows, and how to create voice, tone, and style for digital services. You'll work with practical examples to apply these skills, and explore ways to collaborate across teams and navigate an industry that's just beginning to see the value of this essential role.
Week 1: What does it really take to be a UX writer or content designer? An overview of the role. Principles of UX content, finding resources, and setting goals.
Week 2: What do your users need? Research and discovery techniques, turning insights into action, learning from your users. User interviews, conversation mining, finding the language for your product.
Week 3: Your product has a personality. Developing and implementing voice, tone, and style across a designed experience. Making and using style guides and design systems.
Week 4: Talking interfaces. Patterns, components, formats, and an introduction to tools for creating products and services (e.g., Figma, wireframing, and other design tools). The storytelling and vocabulary of UX design and UX content.
Week 5: Structuring information. Learn the principles of information architecture as a sensemaking practice. Get resources for naming, organizing, and structuring content in a service.
Week 6: Creating accessible, trauma-informed content. Learn the principles of accessibility, and find frameworks for stress cases so your content doesn't exclude or do harm.
Week 7: UX content and localization. Introduction to localization, and understanding what it means to reach and include a global audience.
Week 8: Getting feedback and testing your content. Learn feedback frameworks and approaches that work. Testing methods and when to use them (and when not to).
Week 9: Building a culture of content. Finding and nurturing allies, teaching and empowering others, and realtalk about content designer and UX writer burnout.
Week 10: Designing content for forms. Learn the different types of forms, what it takes to design one, and why content folks are perfect to lead these projects.
Week 11: Final projects. Presentation of portfolio projects, discussion and feedback.
Week 12: Where do you go from here? Showing your work, planning your future development, and finding your career path. Q&A with a panel of industry professionals.
Who this course is for:
You have 3+ years of professional experience in copywriting, design, journalism, social media, or a combination of these. You're either the person responsible for the words in your products and you want to formalize your skills, you'd like to expand your range as a writer for digital, or you'd like to transition into the growing field of UX writing. This is a course for making a leap using your existing writing skills, so while the course and assignments will be in English, you'll get a set of in-demand design skills that enable you to work in languages across a range of markets.
Sign up for newsletter
Application and Admission Requirements
Course fee
Fee incl. VAT
36 875 SEK
Fee excl. VAT
29 500 SEK
Local VAT may apply, read more . The currency converter offers an estimate. Final amounts may differ.
26 Sep
- 12 Dec
Last application date is 27 August
Location:
This is an online course
Commitment:
10 hours per week
Register
What do students say?
"Excellent course, fantastic director! An intense 12 weeks, but wow, I learned so much, and it was so fun getting to know other writers in this space." – Course participant, Spring 2023
FAQ
You'll find answers to the most frequently asked questions here
Course Dates
The first live session will take place on Tuesday, September 26th at 18:00 CET. Subsequent live sessions will continue to take place on a weekly basis via Zoom on Tuesdays at 18:00 CET.
Key Learnings
The principles of writing for user experience

Basic user research and interview techniques

Creating and implementing voice, tone, and style to create consistency across products

How UX writing fits into product design processes

Working with design tools as a UX writer

Ideating, concept creation, and testing UX content

Documenting and presenting your UX writing work to show impact

Navigating organizations and building internal awareness of UX writing
Course Director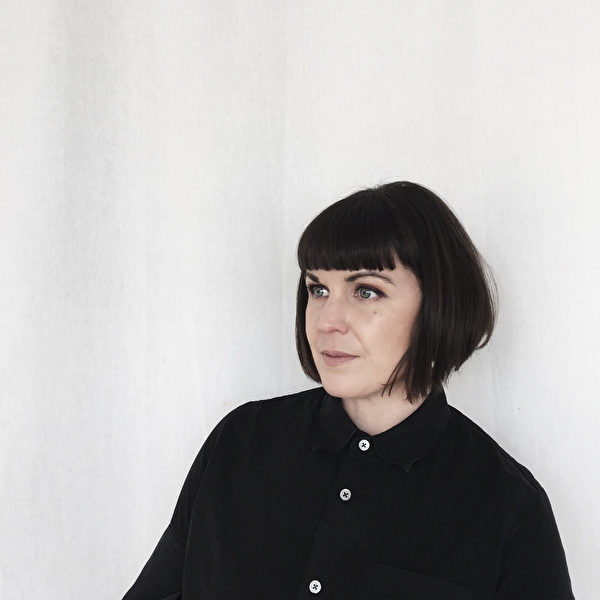 Jane Ruffino is a content designer, UX writer, strategist, and researcher based in Stockholm, Sweden. With her content design studio, Character, she helps clients of all sizes use language to shape products and services. Her professional experience includes documentary production, journalism, content strategy, adult education, and design practice. Jane is a frequent speaker and workshop facilitator at conferences and events around Europe, and she's completing her doctorate in the archaeology of digital worlds.
How to enrol
By clicking on "REGISTER" on this page, you take your first step towards enrolling in the course. There are no financial obligations at this stage. You will then receive an offer of enrolment and be asked to provide your invoice details. Before the course starts, you will be asked a few questions about your experience.
Course literature
Two books will need to be purchased as required reading for the course. More information will be provided closer to the start of the semester.