Berghs Future Spaces Festival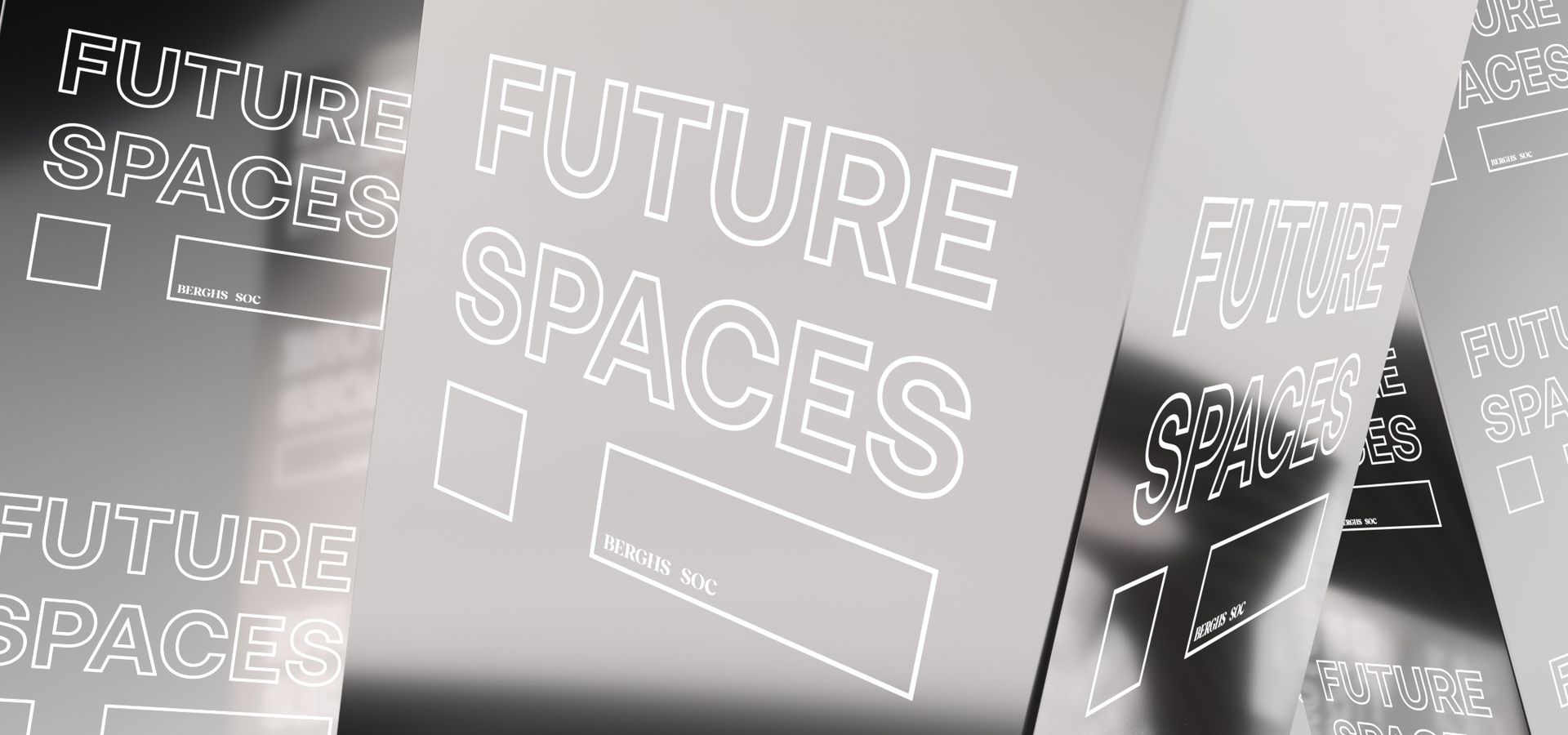 31 May - 1 Jun 2022
This event has passed.
Location
Bobergsgatan 48, Stockholm, Sverige
View on map
Welcome to the Berghs Future Spaces Festival by the team at Berghs School of Communication. Two days filled with excellent student work, interesting and inspiring talks, great music performances and the possibility to mingle with students and people from the communication industry.

Day 1: May 31st, 16.00 – 22.00* 

Day 2:  June 1st, 11.30 – 00.00*
Register now for Day 1, Day 2 or both!
Program Highlights: 
Join us on Day 1 of the Berghs Future Spaces Festival to get introduced to our new space at Gasverket, see students' final graduation projects and get immersed in our Case Film Theatre. Experience on-stage performances from local musicians, hear from experts on the intersection of space and communication, and more!

Return on Day 2 for a continuation of student exhibitions and films, or start your day with a deep-dive into Place Branding at 12:00 PM CET (doors open at 11:30 AM CET). 
From 5:00 PM CET, our lineup of musical guests will continue to storm the stage, alongside panel talks covering topics like the future of navigating uncertain spaces or making space for sound in our lives. Wind down your brain and make space for celebration with the Berghs Team Awards at 8:15 PM CET and a final performance. 
Finished off by a party for future spacemakers (and their friends!), these are two action-packed days you won't want to miss. 
Let's make the space. 
Admission is available for either one or both days of the festival – free of charge!
The program will be continuously updated and include content in both English and Swedish.
Register now for Day 1, Day 2 or both!

Schedule for Berghs Future Spaces Festival
---
ABOUT THE FESTIVAL
FUTURE SPACES
The world is moving on. It's time to leave our domestic spaces and enter new spaces for a new world. We need future spaces where communication helps us live better lives. Future spaces that support communities and their ideas. Future spaces that bring us together in the real world and virtual worlds. Future spaces that let us celebrate the great work our students have done.
Our festival isn't just about the future. It's about making space to celebrate great teams, great work, great entertainment, great food, and great ideas. Admission is available for either one or both days of the festival – free of charge!
* 18+ age limit during periods where alcohol is available for purchase.
**The Berghs Future Spaces Festival will be photographed for Berghs' internal and external marketing channels. If you'd like to cancel your booking or have any questions or concerns, contact info@berghs.se.