BERGHS GRAD SHOW – STATE OF MIND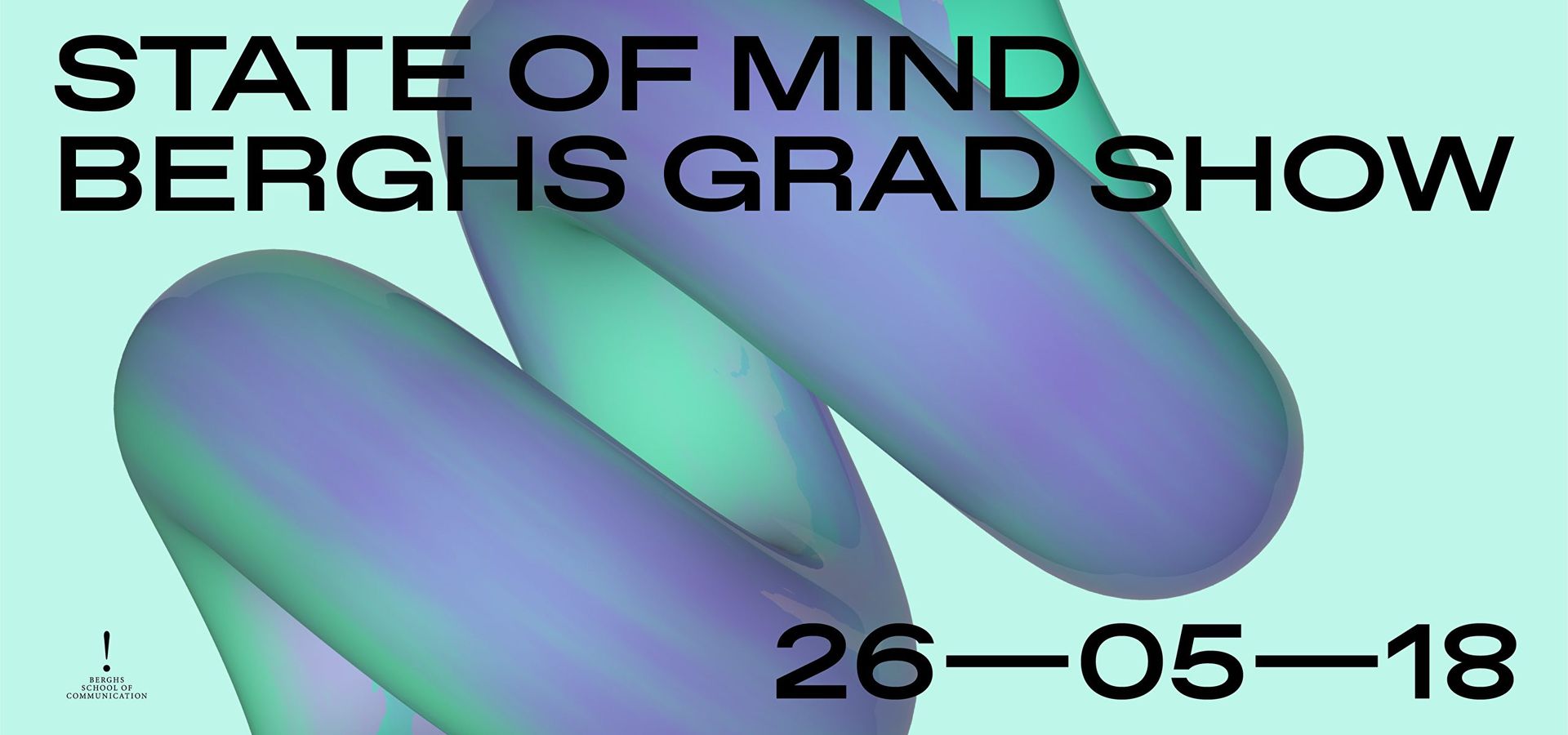 26 May 2018
This event has passed.
At the end of May, the graduating students at Berghs School of Communication will display their best work in an exhibition exploring the phenomenon of influence under the concept State of Mind.
State of Mind is an exhibition that explores what triggers us to change our minds, what affects our behavior and influences our opinions? Throughout the exhibition you will be challenged to revolutionize your reality with new thoughts and ideas, and our wish is for you to leave Berghs with another state of mind than the one you came with in the first place.
The show is open to the public on Saturday 26.05.2018 between 10 AM and 6 PM.
This year we have focused on making the experience available online, so don't forget to check out our website.
www.stateofmind2018.com