5 reasons why international students choose Berghs Advanced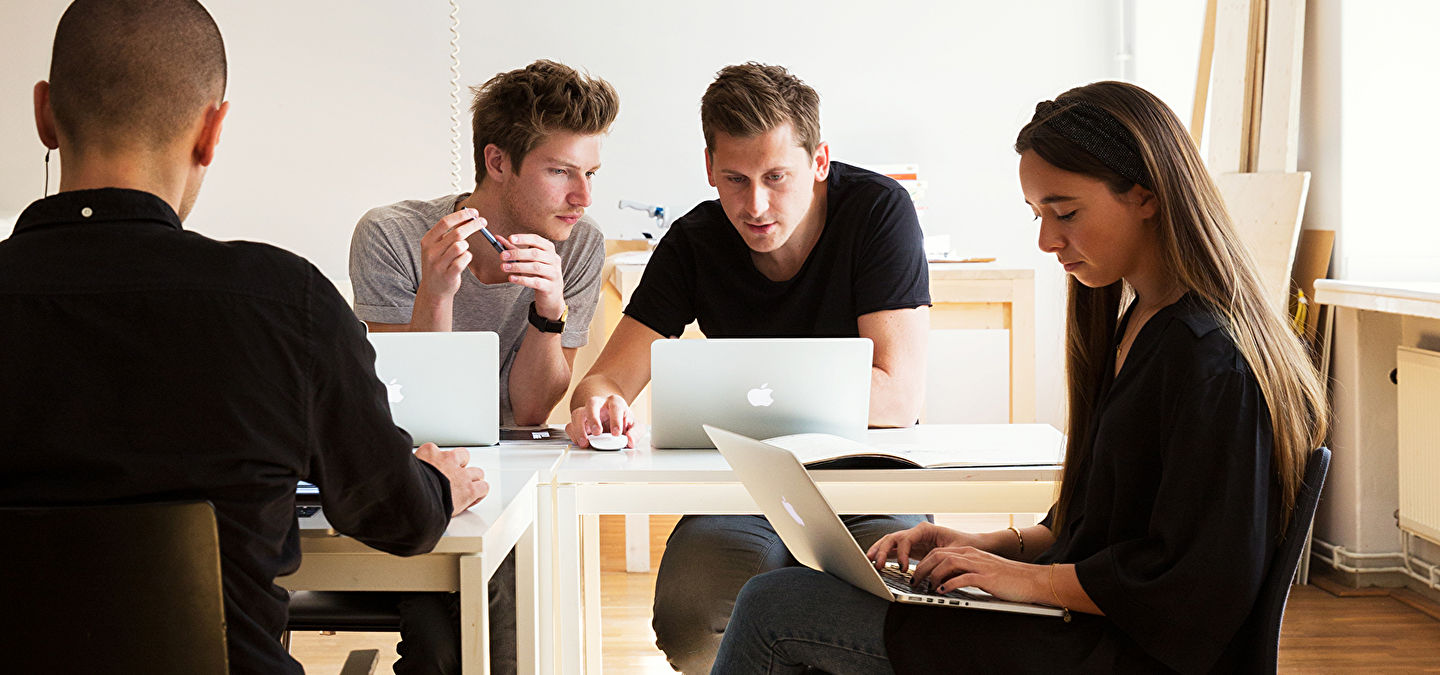 Berghs Advanced offers international students an opportunity to study one semester in one of the most exciting cities for design, communication, and innovation. Program Director Marie Alani reveals the top 5 reasons for choosing an exchange semester at Berghs in Stockholm.
Written by Berghs School of Communication
October 12, 2018
Are you an international student who has previous studies from schools of communication, arts, business, or technology? Then Berghs Advanced might be the perfect top-up semester for you. Berghs Advanced is a hands-on semester that gives you practical skills within idea and concept development, prototyping and how to pitch your ideas. It's also for students who want to build a portfolio with great case work. These are the top 5 reasons why you should study at Berghs.
Berghs is an award winning communication school located in the heart of Stockholm. It's a creative hub for the communication and advertising industry with professionals teaching our classes in a wide range of subjects within communication. Our students continuously win awards at competitions such as The One Show and Cannes Future Lions. We're also proud that our school has been awarded Communication School of the Year seven times! That's a result of the level of our teachers and students.
2. Practical skills and live cases
Students can expect a fun, hands-on experience with courses that are packed with real life cases and projects in a highly collaborative environment with small classes and engaged teachers. Our students get to work on interesting real life projects with real clients and through their work at Berghs see great development of creativity and their portfolios. It's an intense semester with lots of fun projects in a very creative environment!
3. The innovation capitol of Europe: Stockholm
Stockholm is a beautiful city that really showcases the best of Nordic style, values and lifestyle. Stockholm has a huge scene within art, product design, graphic design and fashion. Berghs is situated in the heart of Stockholm and not more than a hundred meters from some of the best advertising agencies in the world.
4. Access to a thriving start-up scene
The creative start-up scene in Stockholm offers contact with companies like Spotify, Klarna, King, etc. Take the opportunity to attend the many conferences and events within tech and entrepreneurship that take place in Stockholm.
5. Learn straight from industry professionals
What makes Berghs different from most schools, is our action-based pedagogy where real-life case work is our core. All of our courses are taught by top industry professionals.
For more info on events happening in Stockholm, check out Visit Stockholm.
And to get in the mood of Stockholm, check out this Spotify list!