Berghs best in the world in The Young Ones Brief category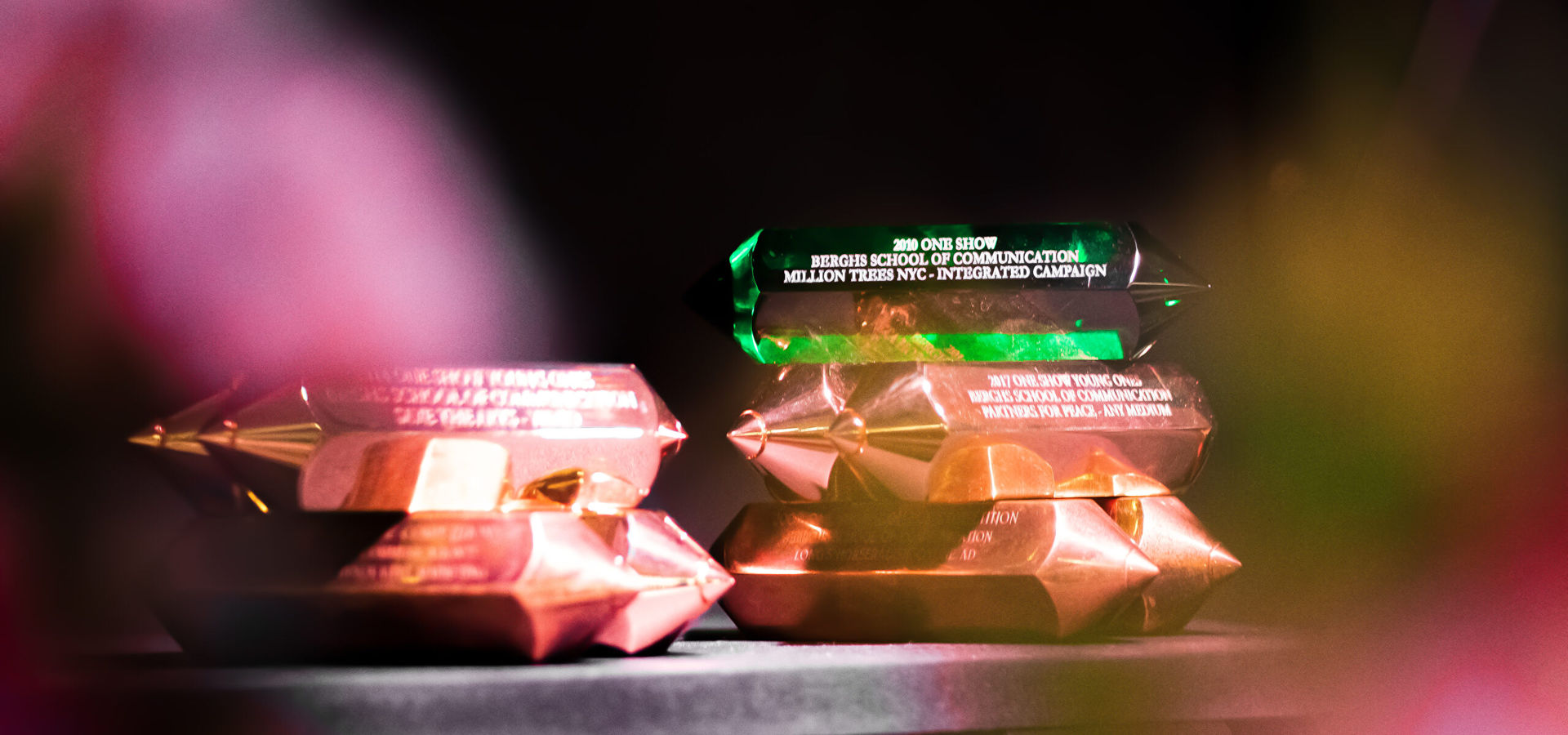 Late week, winners of One Show's prestigious student competition, The Young Ones, were announced. Thousands of entries from around the world have been judged within the three categories of the competition. With 38 award-winning students, it was a big win for Berghs this year. The school became the best in the world in the Brief category and landed third place overall by collecting the most points. In addition, the top four most awarded students in this year's The Young Ones are students from Berghs. 
Written by Respina Gholinia
June 15, 2021
The Young Ones is one of the world's top award shows in the communication industry. Every year, thousands of projects are sent in from students and schools globally in the hope of winning a coveted prize. There are three different categories to compete in each year – Brief, Art Directors Club and Portfolio. Students compete to bring home prestigious pens and cubes that can open doors internationally for their careers. 
This year, 18 entries from 38 students at Berghs were awarded in The Young Ones. Their entries landed three gold, five silver and eight bronze and six merits in the competition. One student who excelled, in particular, was Sebastian Pandonis. He became No. 1 in the world in the Brief category with seven wins. 
"Wow! I worked incredibly hard with my talented classmates this semester, so it feels absolutely fantastic that it went so well. Especially when you end up on the top list together with Julia Holtback Yeter, Henrik Billing, and Folke Külhorn. It feels unbelievable" says Sebastian Pandonis, a graduate student from Berghs' Art Director / Copywriter program.
"We are delighted and proud of our students who continue to develop and perform at the top level regardless of being so far away from New York, where the awards are based. It's no coincidence and proves that the solution-oriented approach by our creative students is what the world needs. It's a privilege to work with them. But now it's your turn to get to know these stars" says Rikard Linder, Program Director for the Art Director / Copywriter program at Berghs. 
Read more about The Young Ones here: https://www.oneclub.org/education/youngones/
List of all the winners from Berghs
Sebastian Pandonis
Folke Külhorn
Julia Holtback Yeter
Henrik Billing
Lina Hägg
Victoria Englund
Ivan Trip
William Röhl
Alva Nyström
Tomas Blomberg
Lisa Gutafsson
Claudia Rolf
Beate Wiik
Zackarias Lindskog
Saga Westerlund
Linn Stewart
Oskar Engman
Oskar Helling
Clara Cervin
Eleonore Bergh
Carl Eppens
Paul Rietz
Lovisa Zeiloth
Tuva Lindvall
Elin Breig Lindell
Fredrik Moberg
Kristofer Englund
Erica Hungler
Max Anderholm
Smilla Luuk
Mia Seland Petersen
Mike Dinesen Petersen
Line Szegedi Jess
Dan Goldea
Ville Rundquist
Chanelle Kazemi
Fredrik Moberg
Kasper Moss