How to rock video calls
(from home)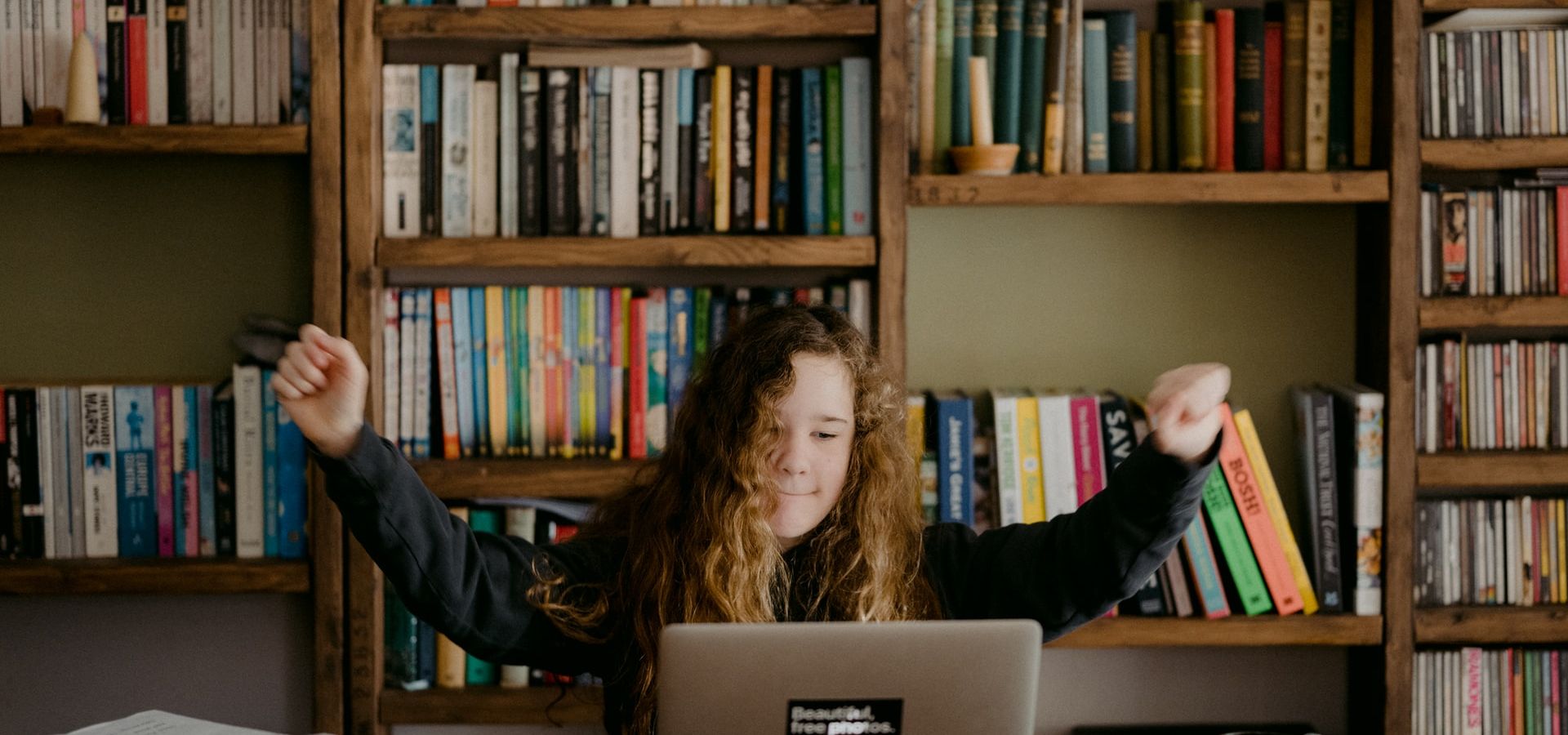 Firstly we hope that you're washing your hands, staying in, and doing your best to help others in this challenging moment. But if everything's okay, you might be studying and working from home. And that means making video calls with others. We've a few easy tips and a few more professional tips on how to look good and sound better than ever.
Written by Adam Horne
April 7, 2020
The easy stuff

Remember the real-world stuff
That means turning up on time (wearing something respectable), with reasons to meet (mindless weekly meetings need to die), and an agenda for what you need to communicate. And decide, and some idea of who is responsible for something in the future. It's basic meeting hygiene, but it's always good to remind ourselves that. We're a communication school, and sometimes we need a reminder of this)
You need to sound good
You can have the most interesting insights on a call, but if your sound is cutting in and out, or you sound like a robot, you're robbing the world of your knowledge. Another thing we've noticed here at Berghs is that people are more forgiving of lousy video than bad sound. People HATE bad sound. Make this your focus.
Use headphones
The simplest thing you can do to improve the sound is to use headphones. That's because your video conferencing software has to automatically remove all the other participants' voices from your audio before sending it to everyone else on the call. Resulting in thin and muddy sound. Headphones fix this immediately.
Or a headset
A great addition is a simple headset with microphone. The advantage is by moving the mic closer to your lips is that it can filter out the background noise of family, pets or unhappy ghosts – that you share your home with. If you have a gamer in the house, ask if you can borrow theirs.
Light the room
Most laptop webcams are terrible. Anything less than optimal conditions means video that looks like the Blair Witch Project. The best thing you can do is flood your room with even light behind your webcam. The more even the lighting, the better (and younger) you'll look. Windows are good, but you need to face the window, or else one side of your face will be cast in spooky shadow. Good for dramatic effect perhaps just not all the time.
Kill streaming
If your homes are anything like ours, they're full of people streaming Netflix, The Met Opera, or Youtube almost endlessly. But because the internet doesn't really discriminate between packets, you're competing for bandwidth. So ask nicely (or not, your choice) if you can have the internet for a few minutes. If this doesn't work, you might be able to get nerdy and change your wifi settings to deprioritize streaming. And please don't tell my family I did this.
Plug it in
If your connection is still flaky, we always recommend plugging your computer into your internet connection directly with a cable. This is always faster and more stable than any wifi connection.
Dress the set
Keep an eye out for anything in the background that seems unprofessional. That doesn't mean your background needs to feel like a white-walled contemporary art gallery. We think it's nice to get a sense of people's personality on a video call, it just means making your bed, and keep it neat.
Avoid echoes, echoes, echoes…
It can feel like moving to a small room is the perfect place to make calls from. It's away from noise and interruption-free. But one thing that you might not notice is an echo when you talk. This can be very distracting for others. They might even think you're in a bathroom. But adding some rugs, soft furnishings, and pillows can make a big difference (and make it cosier).
The medium stuff
If you're really motivated, here's how to take your video calls to the next level. And you'll be one step closer to appearing live on CNN.
You deserve a real microphone
Admit it, you've had the idea of starting a podcast in your mind for a while now. This is an excellent idea (the world needs even more podcasts) and the side benefit is that the USB microphone that plugs into your laptop can be used with all video conferencing software. You'll sound smarter by sounding clearer. We promise. 
Use a real camera
We promise you, your webcam sucks. What doesn't suck is that Digital SLR you haven't used since you got your last smartphone. So dig it out and have a quick search online to see if you can make it work as your webcam. There's a good chance it will. If it's really worth the effort. You'll be the best looking on the call by a long way.
Upgrade your webcam
There are a few aftermarket webcams that really improve the quality of your video a great deal. The best we've found is by Logitech (your author loves the C920 & C930 series). They're cheap, easy and much higher quality.
Upgrade your lights
If you want to take the next step then a couple of photography softboxes to light your set (we can call it a set now). They offer consistent lighting that's easy to move, that's much more flattering than working with whatever is already in your home. It also means you can quickly set up for great video, then pack up for a much more cozy work environment.
If your team is struggling to work well from home, feel free to contact our solutions team. They might be able to help.