Yes! And Berghs festival goes digital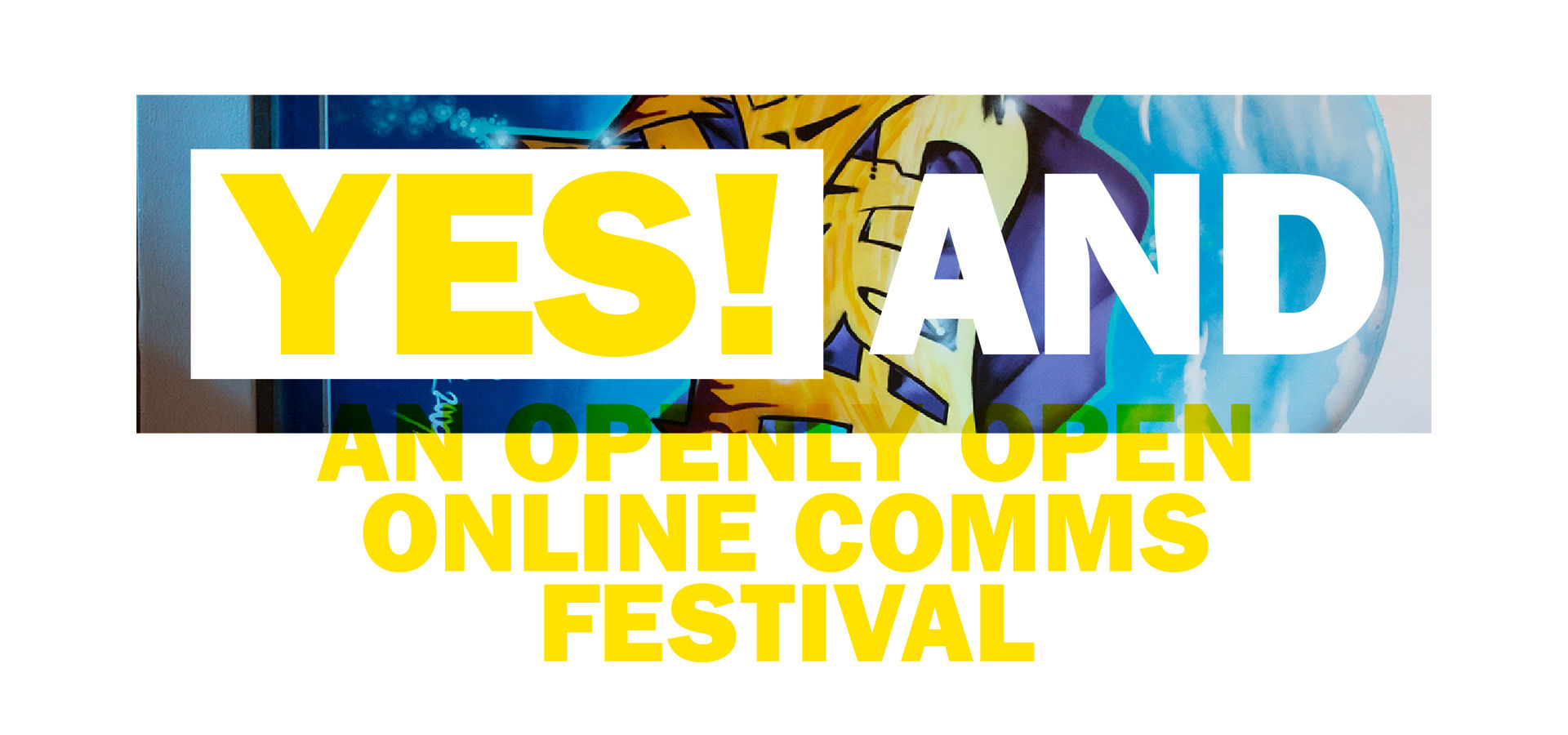 Bergh's annual festival has moved online. This year's theme" Yes! And..." challenges visitors to jump into discussions about communication, exchange ideas, share entertainment and be inspired by fantastic grad student work. Don't miss it.
Written by Adam Horne
May 5, 2020
Coronavirus has affected us all. It's not just about using the internet to maintain relationships but using it to develop new relationships. We welcome the challenge to make it work even better than we've done it in the past. To experiment, and to see it as an opportunity to try some new things.
Traditionally, our Berghs grad show had been our signature event of the year, attracting thousands of people over several days. But last year we evolved the event into a more rounded Berghs Festival. We wanted to better reflect the ideas and conversations we were having as one of the world's leading communication schools.
This year's festival format allows us to focus on three areas:
Great work by grads who will challenge the comms industries in the decades ahead

Insightful talks and discussions that the comms industries need to have

Enjoying hanging out with each other and enjoying a range of entertainment
"We're very excited by Yes! And. We're filling the schedule with conversations, screenings, discussions, entertainment, and of course, great work. We want to set a new standard for how we can use the internet to make it happen. It lets us open up more and invite people from all over the globe, and make our students' fantastic work accessible in a way never before." – Christopher Waldekrantz, Marketing Manager.
"Yes! And… is the festival's guiding principal, and was created for students and a professional audience to meet more in a fun and positive way. The concept was inspired by the world of improv; from theatre to jazz. It's about building positively on ideas, to both create momentum and move ideas into more unexpected areas. Speakers do it when they get feedback from an audience, organizations do it to build great teams, and many people use it as a method to generate ideas. The concept of "Yes! And…" is a perfect way to get ideas flowing.
There's been a lot of emphasis this year about what you shouldn't do. No, don't travel. No, don't leave your home to meet friends or make new contacts. "Yes! And" is the perfect antidote. Saying yes to more things in 2020 in a safe and healthy way. Our festival offers a break from seriousness – and at the same time shows the creative potential of our grads to their respective industries." Teodor Hässler, Creator at Bergh's marketing department.
The festival will run from May 26-27. It's free, and you can sign up for it on Eventbrite to get updates. If you'd like to get in touch or to ask questions, please email festival@berghs.se.