Berghs Career Day 2023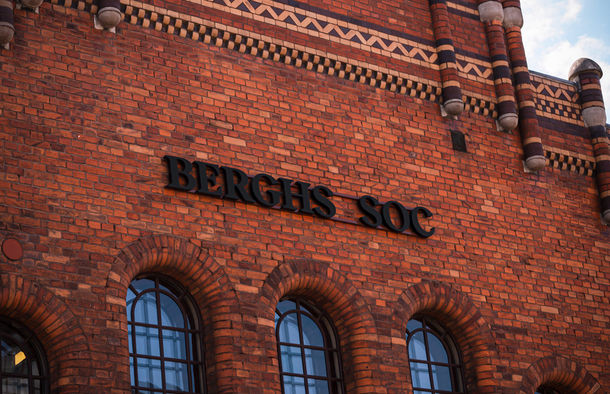 February is a big deal for us. It's Berghs Career Day. It's also a chance to identify exciting new talent, and to invest in the future of the industry. The value of updated skills and the energy boost of meeting people has never been more important.
Students

173
Businesses

50
Meetings

1000
Welcome to Berghs Career Day
At Berghs, we've spent 80 years helping thousands of graduates make huge contributions to the industry by constantly evolving our courses and programs. We strive to improve the future of our industry, together with you.
During Career Day, we facilitate over 1000 meetings between graduating students, and the industry. It's a chance to be inspired, meet the next generation of communicators, and to expand your professional network.
Join us IRL at Bobergsgatan 48 in Gasverket, Norra Djurgårdsstaden, Stockholm!
We know you're curious to meet, guide, inspire and be inspired by our students.
To make it relevant to our students, we take the liberty of making a selection amongst the companies. If it should be the case that your particular company is not selected this year, we are happy to stay in touch.
Please register your interest, and we'll keep you informed about Berghs Career Day.
What does this mean in practice?
During the day you get to meet students from all of our full-time programs.  You will be able to choose which programs you want to meet in the first place, but expect some surprises.
Programs:
– Art Director / Copywriter
– Communication Design
– Digital Design & Strategy
– Public Relations
– Growth Marketing
– Production Management
– Strategic Communication
Please register your details below and we will get back to you with more information:

Contact info