Presentation Basics
If you want to improve your public speaking and presenting skills, this course is for you.
It's designed to help you plan, develop, and present in a way that suits your audience, your message, and your personality. Learn the art of presentation at your own pace. You'll feel better, perform better, and get more effective results.
Professional Speaker

1
Video Modules

10
Practical Project

1
Practical Tasks

10
In just 10 short modules you will learn:
How to find how a personal style of presenting that works for you
How to effectively use the three-pillars of presentation communication
Empathy for your audience and insights into what they need
A flexible framework that will help you quickly plan your presentation
The power of storytelling and how to use it in your presentations
Designing slides that elevate your talking points instead of distract
How to grab and maintain your audience's attention, focus, and energy
How to use your voice, body language, and dynamic range effectively
Approaches on how to present powerfully through videoconferencing
How to wrap up your presentation, take feedback from your audience, and drive them to action
Through video-recorded classes and practical assignments, you learn the art of presentation at your own pace. You will not receive feedback on your work but you'll get plenty of guidance to improve on your own.
This course is for anyone who wants to build their skills, confidence, and structure of their presentations.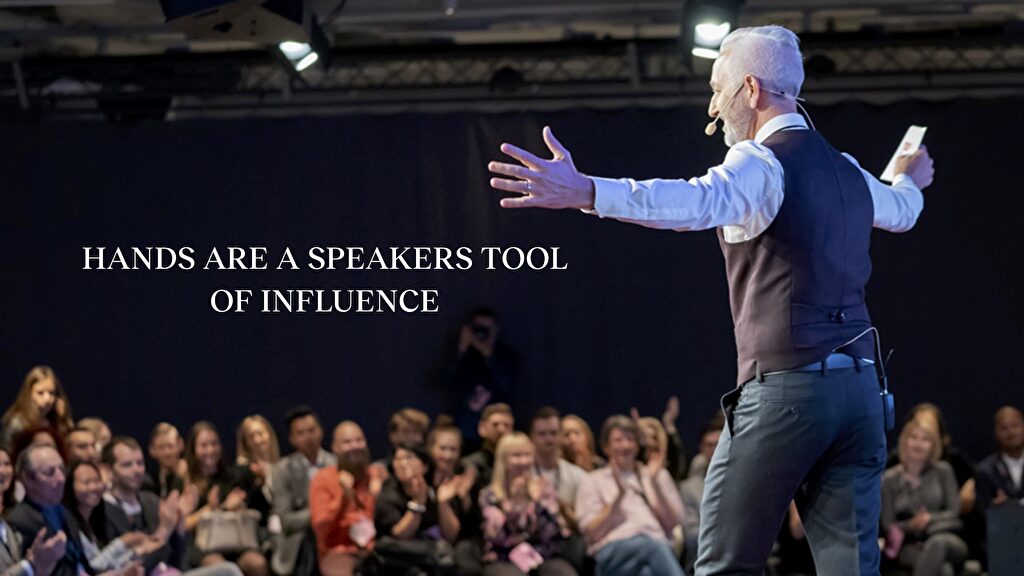 This self-paced on-demand course is perfect for anyone who wants to create and deliver more persuasive and effective presentations – and to feel better while they're doing that.
All ten modules can be applied to the presentations that we all need to do. From students, to professionals, you'll get solid and flexible tips and techniques that you can apply to any subject.
10 video-recorded classes and assignments
Language: English
25 hours (estimated) to complete the course and all tasks
Self-paced; study and practice at your own speed
Course certificate upon completion
On-Demand so you can learn whenever you want
Presentation software license not included
Feedback on assignments not included
Credit card payment and instant enrollment
Price incl. VAT: 5000 SEK
Price excl. VAT: 4000 SEK
How good do I become?
Mastering presentations requires many years of practice. This course gives you an introduction and challenges you with practical exercises to understand how to present in a way that's effective for you and your audience. And to feel better while doing it.
When can I start?
The course is video recorded and self-paced. This means you can start when you want and progress at your own speed. It's On-Demand.
What platform do I learn on?
The course runs on Canvas, Berghs' learning platform, where all video classes, assignments, and checklists are provided. You access the course room on Canvas directly after payment and can start the course immediately. There is no need to install any client, all you need is a browser – and the design software, of course.
Is there any technical support along the way?
The course is fully automated. Should you need any assistance, Berghs offers technical support for troubleshooting during office hours on Central European Time.
After the course, am I guaranteed to get into other courses at Berghs?
It depends on the level of the course you choose. This course does qualify you for a START-level communication course at Berghs. It's a good complement to your application to a professional-level course, but you also need some work experience at that level. And finally, it does not qualify you for one of Berghs' full-time programs – where the selection process is complex – but it might give you the tools you need to work on your entry assignment.
Do I get a discount if I enroll in another course after learning the software?
That's right. The software course is a starting point, and we encourage you to continue your design education at Berghs by offering you a fee reduction worth 1000 SEK. The discount applies if you enroll in one of the courses listed under "course progression options" within one year from the date in which you complete the software course. Check out the terms and conditions here.
How many hours is this course?
The course consists of 10 video-recorded modules, their length varies between approximately 15 and 25 minutes. All classes includes personal tasks to be completed and submitted before continuing. We estimate that you can complete the course in approximately 25 hours, including initial introductions, research analysis, exercise submissions, etc. Please note that the course is self-paced, you decide how much time you want to invest in the course. The more you practice, the better you get. Feel free to do tasks more than once for practice. The quality of your work will reflect your level of ambition.
How long does it take to complete an on-demand course?
This is a self-paced course, you can complete it within a week or stretch it over months, as you prefer. Our recommendation is that you complete the course within four weeks, taking modules every few days and regularly practicing by completing tasks in between all modules.
Do I get a certificate?
Yes. Upon completion of the course, Berghs School of Communication issues a course certificate with your name. In order to obtain the certificate, you need to complete all quizzes and submit all tasks within the course.
Questions? We sort them out for you!