Berghs Unconference Education + Innovation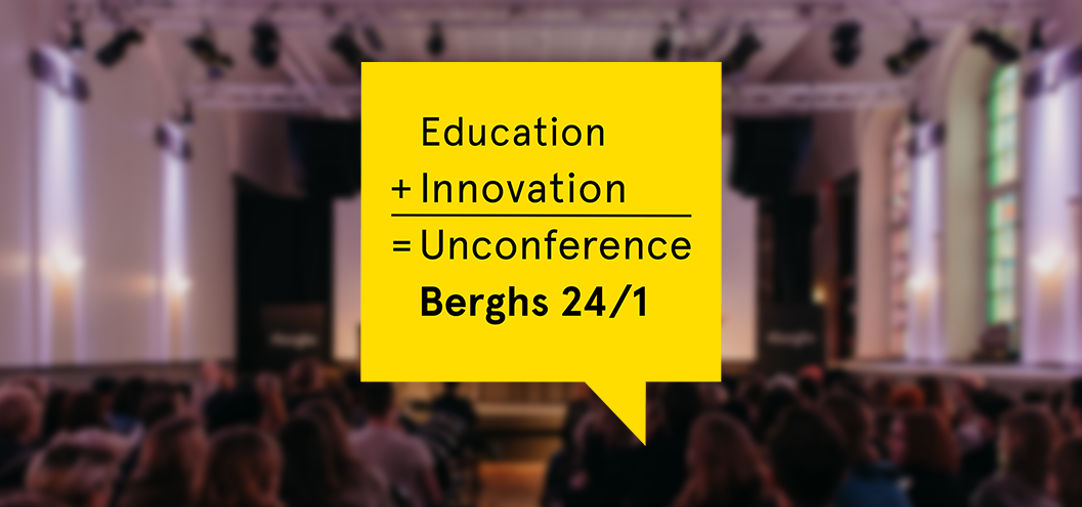 24 January 2019
This event has passed.
Join us for a co-created unconference for innovative trailblazers in education who are passionate about HOW we learn.
Welcome to an afternoon and evening at Berghs School of Communication where you can hear educators, innovators, facilitators and communication experts share their knowledge and experience. You can read the preliminary program here: 
Unconference Program
An unconference is created by the participants themselves based on shared interests and passion for a topic. There is a simple framework for how speakers and activities are organized that ensures that participants create, exchange ideas, are inspired and learn in the best way.
We have booked our assembly hall and a bunch of classrooms for break out seminars during one afternoon and evening on January 24th from 13:00-20:00. We will continue to update speakers and exact times. But for now, save the date!