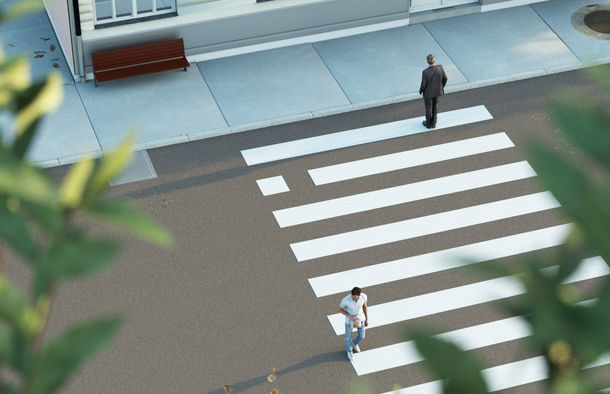 Urban Designer
An Urban Designer is interested in creating a social, creative, and engaging environment with a high quality of life. Our behaviors related to how we live and work are changing rapidly, and this professional role aims to collaborate with a variety of disciplines and stakeholders to ensure that societal problems are not solved in silos. This program is for students who want to learn how to work with urban design processes through various perspectives and with new methodologies.
Program Information
Apply before:
10 April 2024
Applications are currently closed
Do you want to be contacted when the application opens?
About the Program
The Urban Designer program is focused on human-centred design throughout the problem-solving process. The program teaches students how to develop strategies and solutions that contribute to sustainable cities and societies, as well as innovation projects and process management.
All courses are led by industry professionals from a variety of organisations, including startups, small and large companies, municipalities, consultants, and communities from for example real estate companies, urban developers, architecture firms, design agencies, innovation hubs, etc. Learning is facilitated through workshops and case studies in each course, applying knowledge directly to projects. Students gain an understanding for the role through presentations with open feedback sessions that  provide the opportunity to learn by listening to others, the internship (LIA), and the individual extended project.
The program teaches students how to visualize (location/flows) and competence in innovation, prototyping, and storytelling. Courses include Human-centered Design, Design Thinking, and Place Branding.
A core element is to make spaces accessible so that more people feel included, considering the uneven distribution of access to parts of cities due to knowledge gaps. Courses include Sustainable Urban Design & Planning, Strategy, Vision and Mission, Urban Economics, and Quality of Life Value.
New ideas for addressing contemporary challenges are explored through courses such as Innovation Management for Sustainable Urban Projects, Circular Cities, and facilitation related to stakeholder analysis in the course Cross-disciplinary Collaboration and Planning.
The Program Includes
D-CAB (Design and Communication According to Berghs)
Cross-Disciplinary Collaboration and Planning
Human Centered Design
Strategy, Vision and Mission
Design Thinking
Sustainable Urban Design and Planning
Circular Cities
Urban Economics and Quality of Life Value
Place Branding
Innovation Management for Sustainable Urban Projects
Career
Elective Courses: Social Sustainable Cities, System Thinking, Urban Transport & Mobility
Fieldwork/LIA (6 months)
Individual Extended Project
After the completed program you'll be issued a diploma with grades for each course.
Application and Admission Requirements
Do I need any prior knowledge?
För att vara behörig till utbildningen behöver du ha en gymnasieexamen eller motsvarande.
Include
1. Slutbetyg från gymnasiet eller motsvarande (reell kompetens)
2. CV
3. Fullständigt arbetsprov enligt instruktioner
What is the program fee?
Tuition fee
169 000 SEK

The course is tax-free
Local VAT may apply, read more . The currency converter offers an estimate. Final amounts may differ.
Why Urban Design?
Urban design and development work has accelerated in the past decade driven by digitisation and changing behaviors. Multiple dimensions influence these shifts, and new ways of acting are needed to design and transition to more sustainable societies. This ranges from a local street or public space to an entire city and surrounding areas.
An Urban Designer combines competencies that understand the complexity and possibilities of urban development with the ability to facilitate collaboration. Competency requirements include focus on the human perspective throughout the problem-solving process, creating an understanding of economic, environmental, and social sustainability, competence in sustainable design, developing strategies and solutions, and knowledge of leading innovation work.
Who should apply?
You are curious and interested in reading your surroundings to understand what creates quality of life. Your drive to contribute to societal change is manifested through designing and shaping places with perspectives that consider economic, environmental, and social sustainability. You are both strategic and creative, with an interest in solving problems collaboratively. Patience and an understanding that this type of development work requires persistence motivates you, and you are interested in the complexity of the work and the importance of visualizing future scenarios as well as leading processes.
Career Paths
There are several possible professional roles for this program, including Urban Designer, Urban Planner, City Developer, Business Developer, Project Manager.
Så ansöker du till Berghs heltidsprogram
Read more
1.

Download the Application Task

2.

Package Your Application

3.

Submit

4.

Your Application is Processed

5.

Accepted!