Berghs students' idea becomes a successful game for Subway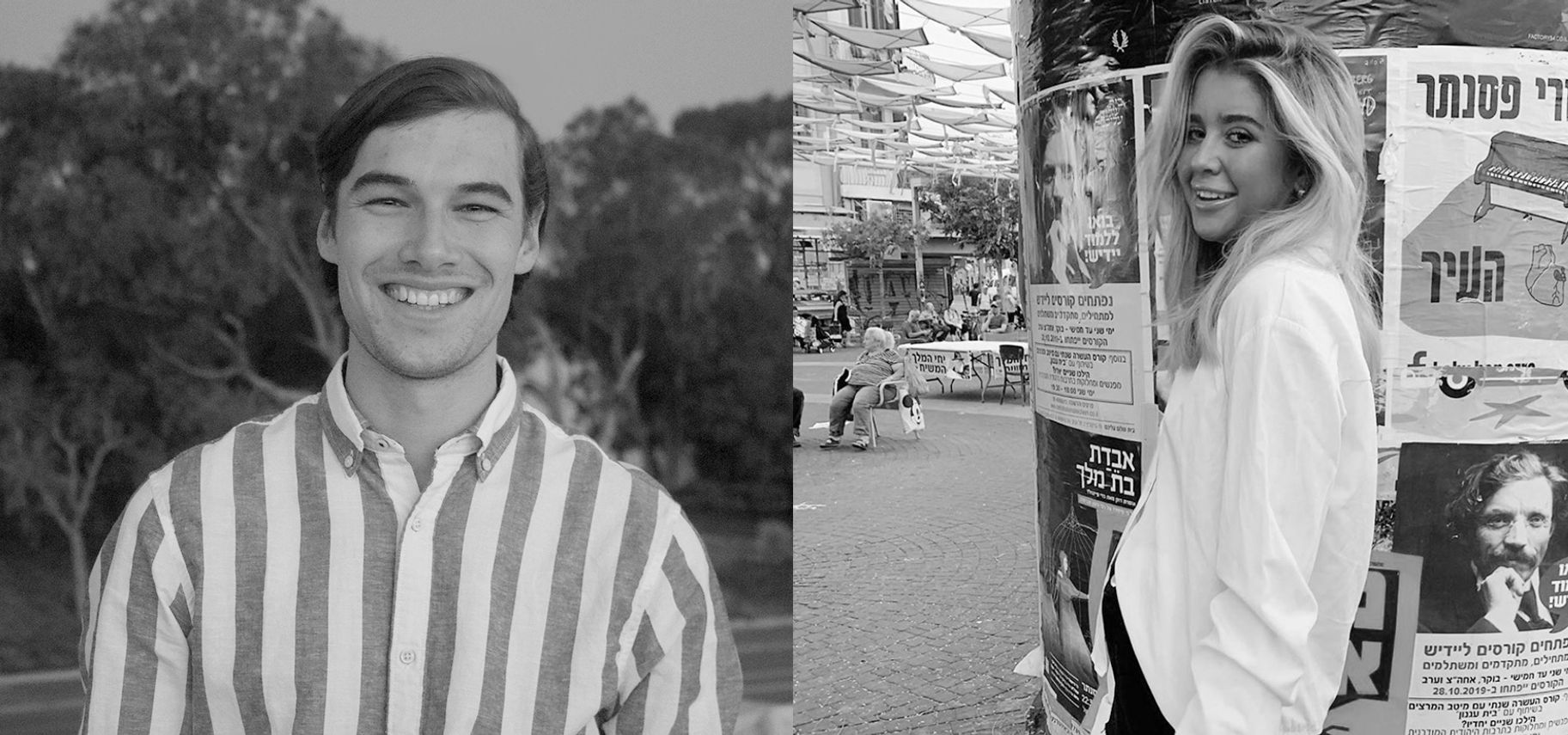 As part of Berghs & Subway's third collaboration, students have developed targeted content in partnership with Flarie, a mobile gaming platform. Molly Malhotra and Vincent Kosmalski are two of the four-student team who created "Catch the Snack". Here they explain their project highlights.
Written by Adam Horne
October 5, 2020
Christina Antell, Marketing Coordinator at Subway: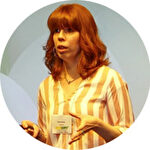 "By working with students, we gain new perspectives on how Subway is perceived by our target audience, as well as offering a way for us to "give back". We've all been students at some point in our lives and know how difficult it can be to take their first steps into the world of work."
Last spring, Subway launched its "Every Day Affordability" campaign with new "On the go" snacks. To help the launch, Bergh's students had the opportunity to develop a broad campaign idea. The winning entry "Catch the Snack" challenges players to flick as many Donut Dots into a hungry mouth as they can before the clock counts down.
Hello Vincent and Molly! What was it like working with Subway?
– It was really fun, and we learned a lot from working with a global brand. We started with a very broad brief, to introduce three new snack products to the Swedish market. Almost instantly, we had a lot of ideas and creativity flowed. But we felt that lots of our ideas either already existed, or were too complicated to implement.
– It was really cool to be part of such a big project and get an insight into how they work with their marketing and advertising. When we then came up with the concept itself, everyone took responsibility to ensure that it could be implemented in the best possible way.

What did the brief look like?
– The brief had good information that we could use and follow. It was clear and well structured, giving us a free hand to really be creative. It obviously had some guidelines that we had to follow, but beyond that, it was up to us to decide how best to promote these three new products.
– A simple but entertaining game, which also suits our key audiences was what we wanted. Our group collaborated very well, with a mix of designers and strategists and every day we developed new ideas that got us closer to our goal.

Tell us about the concept?
– We were really inspired by Swedish fika and coffee culture that's unique to the country. We started spinning on that idea and wanted to take it to a new level. We even had in mind the idea of creating something interactive, to engage people in a new way. Then came the idea and concept for our game "Catch the Snack", which aims to catch as many snacks in your mouth as possible for a limited time. It's almost like a basketball game where you try to put the ball in the basket. It's fun.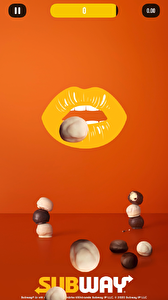 How does it feel to see the game in real life?
– It's almost surreal that one's own concepts are being placed on the real market. We worked very hard, and the chance that it would be executed in the market really motivated us. It is extremely exciting and fun to see it launched in Sweden and be a part of the campaign.
What's the biggest thing you've learned from the project?
– The biggest lessons we take with us is how important cooperation is between each other. And that all ideas are worth considering. To simplify ideas and make them easy to understand while remaining as fun as possible. We learned a lot from both our team and Subway. Everything from analyzing a brief from a client to forming a strategic plan of a campaign. It's all knowledge we look forward to applying to new projects in the future.
You both did the Bachelor program at Berghs. How was that experience?
Molly Malhotra:
– We started in Autumn 2019, and it's been my favourite Autumn of my life. To start at Berghs together with other students, both Swedish, and international with the same goals and vision was extremely fun. Autumn was intense, filled with a lot of creativity and new knowledge. And at the same time so extremely funny.
– To go through so many different courses in such a short time, with good teachers and other classmates, and to share each other's knowledge was the ultimate first year of our bachelor's education. To also speak English through was the ultimate for me. I want to work in English in the future. And Berghs offers the chance to study in different places internationally – which is so good!

Vincent Kosmalski:
– The best thing about Bergh's Bachelor program is that most of the education is abroad. The semester we had at Berghs before we went to our destinations was mainly a "hands-on" project, which was instructive and creative on an entirely new level. For me, it was an obvious choice to choose Berghs Bachelor because I had previously studied abroad and wanted to return to it. This program offered it all.