Berghs students win two pencils and four cubes in The Young Ones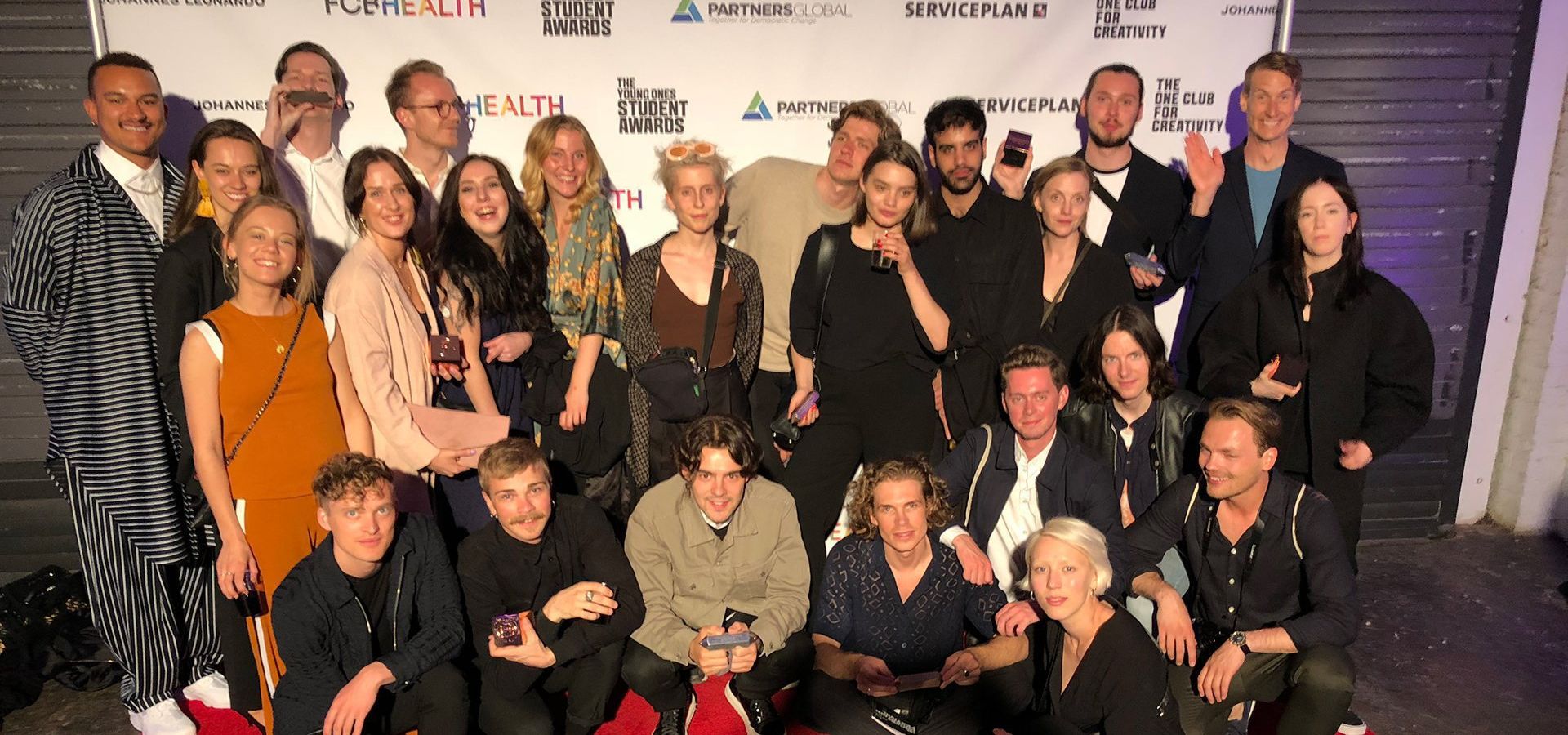 Berghs' student groups made their mark at the 2018 One Show's student competition, constituting 10% of finalists and taking home six awards. Read on for a list of all awarded entries.
Written by Berghs School of Communication
May 9, 2018
The Young Ones is the student part of The One Show, one of the world's premiere communication award ceremonies. Every year, hundreds of entries from students and schools all over the globe compete for a Pencil or a Cube, both of which are awarded in three classes – gold, silver, and bronze – in different categories.
This year the jury chose 392 finalists among the entries, and 41 of these finalists were student groups from Berghs. Just the fact that Berghs' students accounted for 10% of the finalists was amazing – even more amazing that six of these entries went on to take home an award. Here are the winning projects, along with a comment from each student group:
Eytys Cruise Collection Campaign (bronze cube)
Student group: Alvin Marelius, Anna Salonen, Danial Ali, Ida Jonsson
The students behind this campaign were attending their final year of the Communication Design program. This pitch for Eytys was part of their studies. The course was arranged by Berghs in collaboration with Chimney Group, who also recruited the client and supported the students' creative work. The initial task was to create moving online material for Eytys launch of their spring collection.
Group comment:
"In April this year, fashion brand Eytys released a shoe collection inspired by Henri Rousseau, a French post-impressionist painter. Despite never leaving France and never seeing a jungle first-hand, Rousseau created renowned works both lush and exotic. Rather than traveling, he spent hours in botanical gardens imagining the world outside. To create a modern manifestation of his art, we set our movie in two layers: the models and objects in one, the background in another. Despite the fact that they're shown simultaneously, they never exist in the same physical space."
Honest Protein (bronze cube)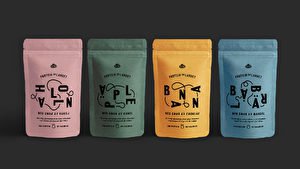 Student group: Arvid Nilsson, Tom Hallgren, Jesper Nilsson Böös
Group comment:
"The health trend is no longer a trend – it's a fact. We exercise more than ever before and protein today is limited to a conscious target group. We also witness a lack of an easy accessible protein without additives. We believe that Arla has the chance to reach a new target group and produce a cheaper whey and casein protein. Our concept is based on the way you shake your protein powder and the movement of people in motion."
Google Greenlinks (bronze cube)
Student group: Ida Jonsson, Simon Magnusson
Group comment:
"Google Greenlinks is a simple idea with an ambitious goal – to build a greener internet. Today data centers, the internet's 'physical spaces,' contribute more carbon dioxide emissions than the entire airline industry. 
Google is carbon neutral. Our idea was to help consumers learn who isn't through the Google search engine. By turning links stored in carbon-neutral data centers from blue to green, Google will make it easy to see which companies care about the environment. People will be able to take a stand by showing green links only, and smaller businesses can join the green wave by hosting their websites on Google's green servers."
Rexona Pace (bronze cube)
Student group: Emelie Svensson, Mikaela Sandström, Disa Hein, Lisa Liljenberg
Group comment:
"Our ambition was to communicate something new for an industry that hasn't fully adapted to the current development in communication. Our goal was to create something ethical, modern, and unexpected. Our brand of choice was Rexona, a brand with gender-focused products we thought could benefit from a new take on identity and tonality. By creating a product that feels contemporary and not stuck in gender stereotypes, we can shine a light on how much the world of deodorants has stagnated. We created a new identity for the brand, a unisex product and a digital campaign focusing on video. Movement became the connection to our new client – Rexona. Everybody moves, everybody sweats. Sweat is unisex."
Berghs Advanced
Berghs Advanced is an intense full-time study abroad semester, delivered on-site at Berghs in Stockholm, that gives you a set of professional communication tools before you start your career.
Learn more
An Opioid Victims Remix (silver pencil)
Student group: Victor Lindkvist  (AD), Simon Magnusson (Copy), Alvin Marelius (Communication Design)
Group comment:
"We wanted to work with the normalization of opioids within music, and the SoundCloud rap genre. Since the young artist Lil Peep died of an overdose last year, he has been mourned worldwide by the music industry.
Our goal was to bring awareness to the opioid crisis through the world of sound – or more correctly – the absence of it. By having all of Lil Peep's songs end with a voiceless minute, we want to make people raise theirs on the day of his death. A minute of silence for all the victims of the opioid epidemic. We call it An Opioid Victims remix."
Create Intervention (bronze pencil)
Student group: Signe Belfiore, Anna Thofte, Erik Nyström, David Lie
Group comment:
"An epidemic of abuse that silently isolates and kills 70,000 people in the US every year – from all parts of society – demands a big megaphone. When a relative suffers from abuse, we instinctively want to gather together family members for an intervention. Despite the fact that we live our lives online today, there's no obvious solution for online interventions. Once we realized this, we understood that this would be our solution. The megaphone naturally became Facebook. To have a feature that shines a light on something dark and taboo in Facebook's context spreads much needed consciousness in a perforce inexorable way. We see the feature as a first step – a continuation and a complement to physical intervention. It shouldn't be harder than it already is to support a loved one suffering from substance abuse."