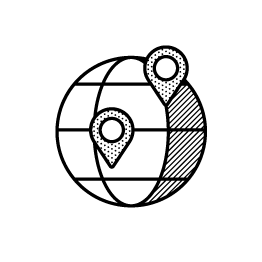 Berghs Advanced
Taught on-site in Stockholm, Berghs Advanced is an intense full-time communication course for international students that bridges the gap between studies and career.
This add-on semester is packed with cases and real-life projects. Learn new tools and apply them to practical projects, while working on your communicative leadership skills.
The program is designed for international students from communication, art, business, and technology schools. We offer a cross-disciplinary approach, meaning all courses are taught by active industry professionals, and are low on theory and very high on practice.  At the end of the semester, you'll walk away with practical communication skills to kick-start your career.
Berghs
is a world-leading communication school located in the heart of Stockholm – the innovation capital of Europe.
Berghs Advanced offers you
– Case-based experience
– Industry professionals as teachers
– Practical digital skills
– Real clients and portfolio projects
– No silos, integrated disciplines
– Stockholm, with its rich communication and design culture
– Compressed format, no student visa required*
Course content
Berghs Advanced consists of four mandatory courses and one elective course.
Core courses (mandatory):
• The Future of Marketing is built on Berghs' trend report and provides students with the latest successful cases from the global communication industry. Deconstruct cases and apply learnings to new projects, understanding current trends and the underlying principles of communication that really speak to people.
• Idea & Concept Development teaches students to harness their creativity for professional use. Guided by a Creative Director, students uncover inspiration and structure for their creative work. The course consists of a series of playful assignments and rational exercises – transforming ideas into strong concepts.
• Prototyping is a hands-on course in which Berghs' unique teaching method joins forces with the Stockholm start-up world. Students learn the key stages of service design and prototype their own ideas. The course uses the lean start-up methodology and an iterative process to launch and implement real products.
• Pitch offers a chance for students to learn how to sell their creative work. The course focuses mainly on two aspects: how to create excellent presentation material and how to deliver the perfect pitch.
Elective courses (choose one of the following):
• UX Design teaches the key principles of user-experience design and provides students with practical tools for improving the efficiency of digital products. Learn key concepts and terminology and work with user tests, personas, wireframes, and responsive design.
• Data-Driven Strategy teaches students analytics and trains them to use data to set strategies, focusing on performance analysis and improvement.
The two elective courses share a common project involving both strategy and design.
Application and Admission Requirements