Branding in a digital era: Berghs' perspective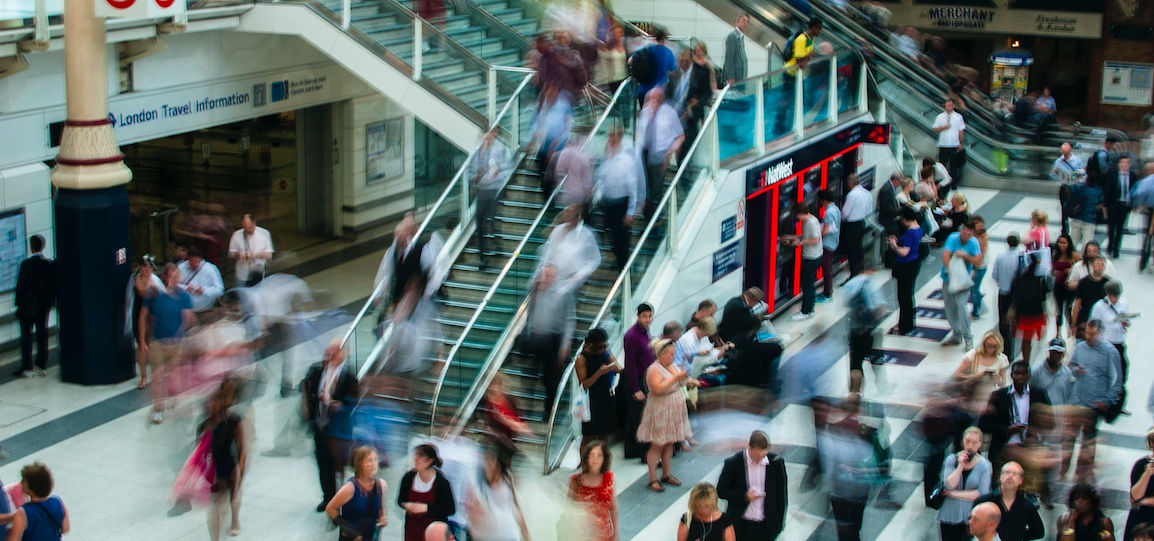 In this conversation, Camilla Wallander (CEO) Marie Alani (Program Director) and Tobias Lundqvist (Director of Berghs Studio) reflect on the subject branding. Is branding an ever-changing industry? In what ways have branding evolved during the last decade?
Written by Berghs School of Communication
March 9, 2018
Compared to other industries, do you consider branding an ever-changing industry?

Like any industry, branding and communication are ever changing due to trends, societal and political changes and technology. It is an industry that has to really keep its ear to the ground to keep up with what consumers are looking for in order to stay up to date in a very competitive market. We have gone from ranchers branding their cattle and competing on quality – to an industry that creates stories and intangible values around their products.

In the past decade, brands have tried to figure out how to maintain control of their brand in a digital age. This is undoubtedly a conversation that will go on into the next 10 years.

Camilla, in what ways has Berghs School of Communication's brand evolved during its lifetime?  

Last year our school turned 75 years old and we've always believed in turning knowledge into experience through action-based learning. Today our brand has a more 'accessible' approach, in terms of the people and companies who express an interest in Berghs and apply to our programs and courses. We can also see that more companies, from a wider range of business areas than in the past, have realised the importance of communication in a digital era and also approach Berghs wantingo work with our students. Berghs also has a more international presence than in the past, and our brand is internationally recognized.

All in all, Berghs has gone from being solely a school teaching advertising and creative programs, to teaching courses in other areas of communication, such as digital strategy, sustainability communication and content creation. We have also expanded into consulting with offerings such as Berghs Studio and other tailor made offerings for businesses. We're proud that our brand is associated with quality, innovation and a high level of creativity.

Marie, In what ways do you think branding in general has evolved over the years?

We live in an increasingly transparent world, where communication happens in real time. This new digital and global landscape has forever changed the demands that consumers place on brands. Today branding is also becoming increasingly more data-driven. Digital tools enable 'fresh'/updated and deep insights. In a best case scenario, this means the ability to efficiently maximize opportunities and minimize risks with branding. Strategies need to be more short-term in order to prepare for and meet both the present and future demands and needs.  

It has become essential for brands to not only communicate what it is they are selling, but also their core values and what they represent. It's not enough to simply say what you want consumers to hear, you really have to walk the talk and open up for real interaction.

Tobias, what do you think are most important values and marketing means to ensure that your brand is portrayed the way you want?

It starts from the inside of the brand. If the core values aren't in alignment with how the brand behaves, you're in for an expensive backlash. Brand behavior is more important than ever, meaning that brands can't simply pitch sales arguments but must also think about behavior, emotive branding and storytelling. Telling authentic stories that stir our emotions is more appealing.

We are all emotional creatures. Emotional values that people can relate to in order to interact with and love a brand. This is important to keep in mind when building a brand. It's not enough just to focus on what you do or what values you have, but also how other people's perception of your actions, in-actions and values.

With the emergence of social media, every interaction with your customers can blow up to huge proportions. Therefore, you need to work with the culture and values that will guide your employees. Culture is brand building at scale. It is the single most important ingredient of a great brand.

Another important value are ambassadors. Our thousands of ambassadors are of the greatest value to us. Most of them have a long-term relationship with us. They make our brand and help carry our values.

Marie, what do you consider the difficulties and opportunities with rebranding?

Rebranding can often be hard, expensive and painful. There's a reason it doesn't happen very often. Your brand was why you got customers, why people wanted to work with you and – in many cases – the reason the founder started the company in the first place. Nevertheless, it's sometimes a must to break up with your current brand if the company is to survive.

Rebranding can often pose a risk to a well-known brand but where there is risk there is also opportunity. It can be a challenge to keep previously loyal customers if the brand's message changes in a substantial way. In a digital era, rebranding can also mean faster implementation and improvements. Just like any relationship, nurturing is key and sometimes rebranding is needed. Recognition and trust are at the core of brand loyalty. And if done well, with a purpose, it can even open existing customers' eyes to the brand in a new way.  

Tobias, VR and AI are on everyone's minds these days. How do you think it will affect branding in the upcoming years?

AI is an interesting technology when it comes to branding, since technologies like machine learning means that companies themselves don't necessarily know how their products work. Companies will need to figure out how to maintain control of their story when they don't even completely understand how their product works.

Just look at how Facebook's brand has been under attack because of fake news. Their AI can optimize for maxiumum engagement on their site. But since the technology is so complex, no one at Facebook or in the world can understand exactly how the AI chooses what post to show. In the case of fake news, it kept pushing  those posts to the top of the feeds. This was great for engagement, but it's much harder for an AI to take the implications this has on Facebook's brand into consideration.

The main challenge for many brands is understanding how they can use data in an ethical way to create new means of sales and communication. Berghs is continuously looking at how we can bring new technology into our educational programs and consulting work. VR is something our students, for example, have incorporated into communication and branding solutions in various projects.
This article was originally published in the magazine LINK, published by the Swedish Chamber of Commerce for the United Kingdom.