Their internship application generated international buzz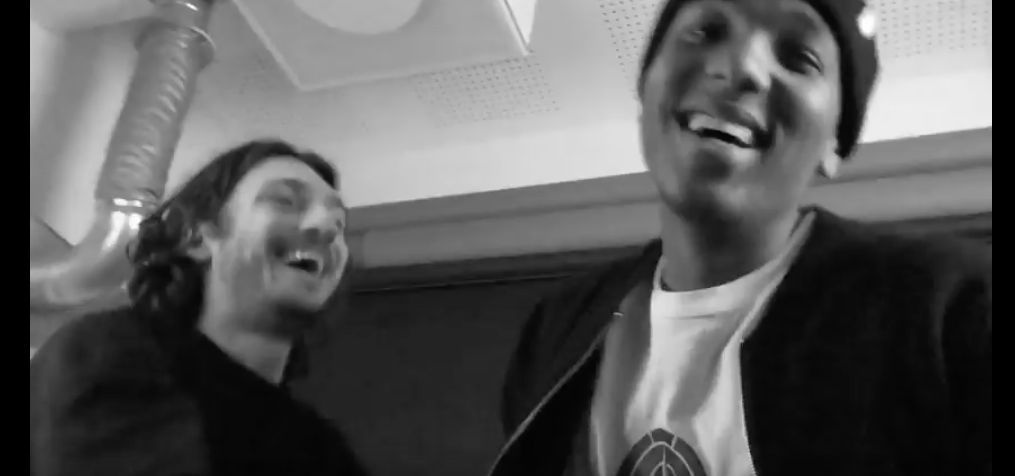 Students Noah Bramme and Andreas Karlsson set their sights set on an internship at agency Droga5 early in their education. Instead of sending a traditional application, the students created a remake of one of Droga5's big campaigns and put it on Youtube. It became a viral success, and we sat down with them for a chat.
Written by Berghs School of Communication
March 28, 2018
Noah Bramme (Copywriter) and Andreas Karlsson (Art Director) had only studied about six months of the two year program Copywriter/Art Director at Berghs when they decided that they wanted to do their internship at agency Droga5. Instead of sending a traditional application, the pair decided to make a remix of Droga5's Google Pixel campaign from 2016. They created a series of short video clips that explained in a playful and creative way what the agency could expect if they chose Noah and Andreas as interns. The campaign became viral and ended up on international industry publication Adweek, who published an article about the duo with the title "These 2 Swedish Students Want to Intern at Droga5 So Badly They Remixed the 2016 Pixel Campaign" (read the article here)
Noah and Andreas, why Droga5?
One thing we both had in common when we applied to Berghs was that neither of us knew much about the advertising industry. We have come to understand that many of the campaigns and cases we were attracted to before we got to know the industry were created by Droga5. These are the campaigns we want to contribute to and work on in the future, campaigns that engage people like us who don't really care about what is "a good ad" and what isn't. Simply put: communication that creates real engagement. We want to learn from the best. The location, New York, the city that never sleeps, is the cherry on top.
Have you heard any news from the agency regarding the reception of your application?
We have heard from Berghs' alumni Tobias Lindborg and Felix Karlsson, who now work at Droga5, that our videos have made their way into the agency. We've been in touch with the internship managers over e-mail, but nothing is final yet.
If this campaign succeeds, and you get the internship, what is the first thing you're going to do?
We'll stop googling "How to get an internship at Droga5" and start googling "How to survive in NYC on $3 a day".
Here are the videos that hopefully result in Noah and Andreas getting their dream internship.