SPEAK YOUR MIND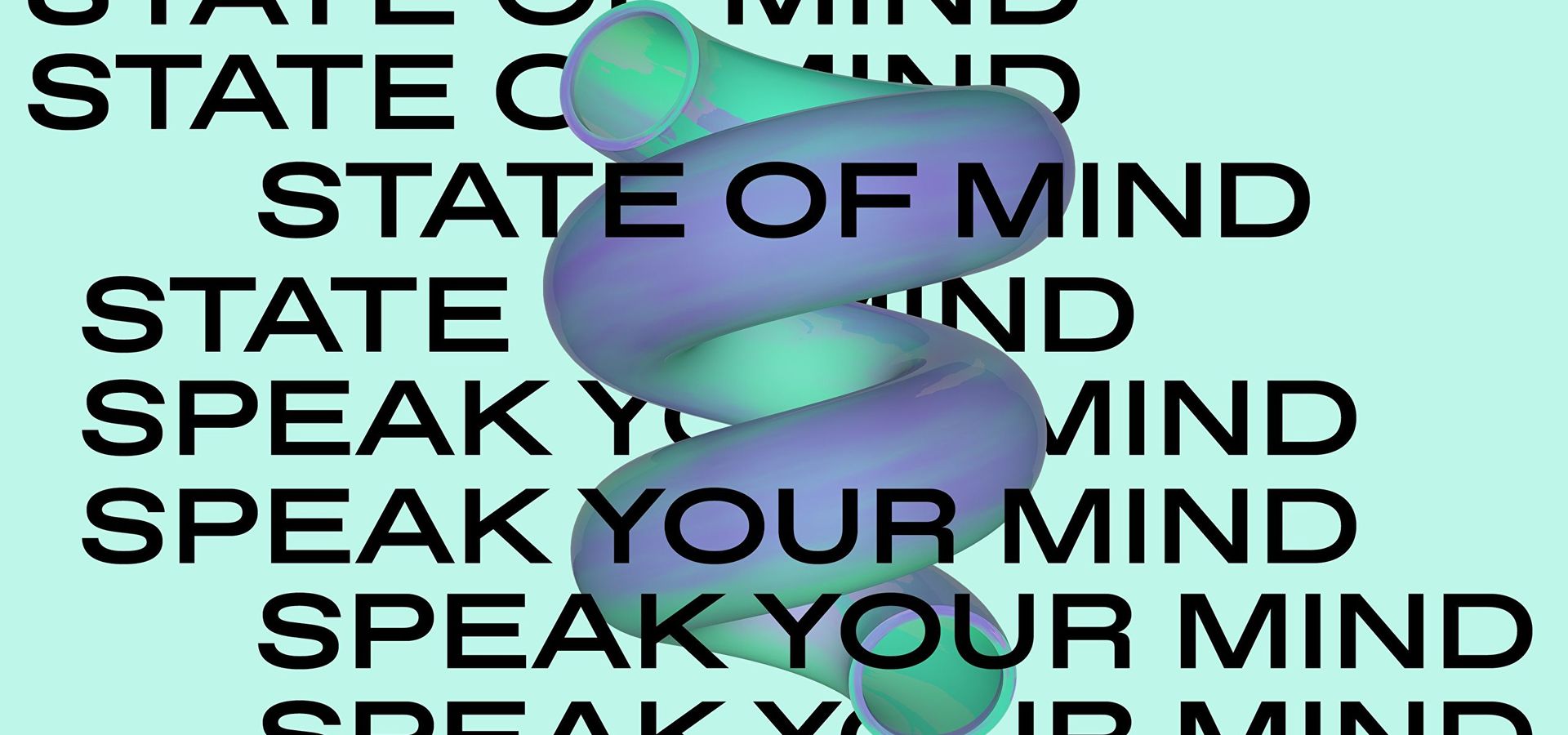 If you had just one minute to convince the world about anything, what would you say? Experiments have shown that you can change someone's mind in one minute, even about something as fundamental as someone's political stance. And if it doesn't take longer than a minute to change someone's mind, what effect could you have on the world then? Can you start a revolution in one minute?
Written by Berghs School of Communication
April 25, 2018
Berghs School of Communication in Stockholm organises  a graduation exhibition each spring showcasing work from all the graduating students. This year's concept for the exhibition is State of Mind, in which we explore what triggers us to change our minds, what affects our behavior and influences our opinions. Throughout the exhibition, you will be challenged to revolutionize your reality with new thoughts and ideas, and our hope is that you will leave Berghs with another state of mind than the one you came here with.
For the exhibition, Berghs' Student Agency are collecting one minute films from all over the world, in which people record themselves for one minute as they talk about a matter they believe are important. During that minute, the goal is to convince whoever is listening that you're right, and to make them change their mind on the subject.
This is how you participate in the project:
Record yourself as you give a one minute speech about something you believe is important. The camera or recording device can be anything from your mobile phone to a professional video camera. The only thing that matters is that you make your point in your speech. The video can be in either Swedish or English.

Send the video to studentbyran@berghs.se
During the exhibition (May 25th-26th) you will be able to see how your one minute speech is part of the exhibition created by the Student Agency. The project will be shared either on social media or on the website www.stateofmind2018.com. You are of course also more than welcome to join the exhibition in real life at Sveavägen 34 on May 26th, when the exhibition is open to the public. You can find the event here!
By sending your film to Berghs' Student Agency you agree to the following terms:
The films will be used for the exhibition only, and will be showed at Berghs School of Communication during the May 25th-26th, 2018. Your name, e-mail address or any other contact details or personal information will not be shown or saved. However, Berghs' Student Agency reserve all rights to the material before and after the exhibition.