Students prepare for Future Lions 2018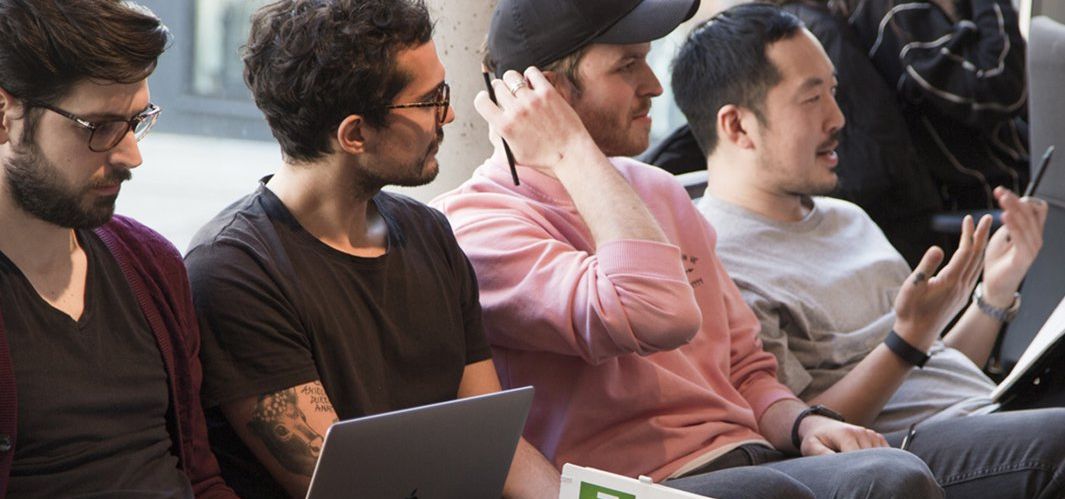 Students are preparing for Future Lions 2018, AKQA's global undergraduate competition that aims to discover a new generation of talent helping to positively change the way we view the world. Providing a platform to discover and inspire young artists, coders and writers, Future Lions entrants often solve a variety of problems with purpose-led thinking.
Written by Christopher Waldekrantz
February 23, 2018
Sweden's Berghs School of Communication, Future Lions School of the Year for the fourth consecutive year, visited AKQA's Berlin studio last week to learn about a continuously transforming commercial landscape and the evolving set of skills and methods required to create breakthrough work. As part of their prize, Future Lions School of the Year winners are invited to participate in career workshops with AKQA's international teams.
Twenty-two students pitched their final semester's projects to the AKQA Creative team, independent of this year's jury who evaluated each presentation, providing feedback and encouragement. An idea-mapping workshop also provided participants with a methodology to help organise their creativity in a practical and systematic way.
Christopher Waldekrantz, Head of Marketing at Berghs School of Communication, said: "The opportunity to collaborate with the team at AKQA is one we value highly. At Berghs, we strive to educate the next generation of creatives who understand the challenges of today, but more importantly, the challenges of tomorrow. This preparatory session was incredibly useful for our students as it tested their existing thinking, and helped them prepare for life in the industry."
Now in its 13th year, and in collaboration with the Cannes Lions International Festival of Creativity, AKQA's Future Lions competition challenges students to connect people to an idea in a way not possible three years ago. There are no rules as to media or technology, and no specifics around product, service or target audience. The five student teams entering the best ideas will win registration to the Festival, taking place between 18 and 22 June 2018. Their winning ideas will be showcased in front of a large global audience on stage, and recognised across additional media channels.
Over the past decade, the competition has launched the careers of over 70 of the world's most celebrated creatives. Of all Future Lions trophy winners, 99% are now employed by many of the most influential and respected creative agencies and organisations.