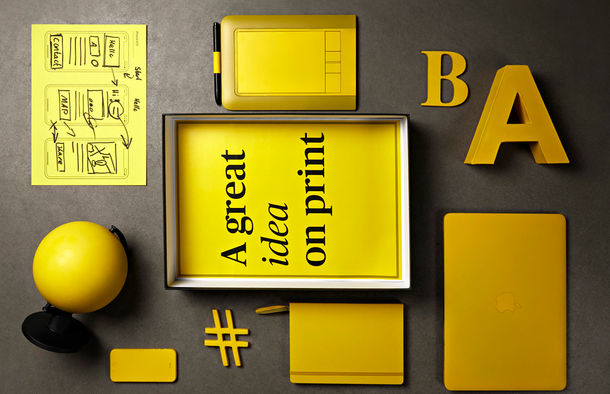 Art Direction
Ideation
From idea to campaign
Selling your creative work
Gain new skills - and a strong portfolio piece - to move your career towards Art Direction. Designed for young advertising creatives, this course covers the essentials of Art Direction and pushes you to produce, curate and present creative work to your best potential.
27 Sep
- 13 Dec
Last application date is 27 August
Location:
This is an online course
Commitment:
10 hours/ week
Register
Over 12 weeks online, you will insight into the world of Art Direction with a focus on developing, packaging, and presenting creative ideas. You will learn the process of researching and brainstorming for an idea, and you'll grow skills and confidence in pitching your creative work. 
This course simulates an agency environment with open dialogue and weekly critique between peers to push all projects to reach their best potential. The course sets out to be fun, creative, and fulfilling. It culminates with a project where you fully direct a 360° advertising campaign fit for digital media and you pack it into a strong portfolio piece. The flexible online format allows you to combine this course with a full-time job. The course is delivered in English.
CONTENT
1. Introduction to Art Direction. Define the role of the Art Director in a creative team, and what is a campaign. Critical case discussion and first dive into the different stages of the course. During the first class, we will touch on the brief of the semester, we'll set your objectives, and discuss different creative approaches.
2. Tools of the art director. A quick tutorial of the programs and techniques used daily in the life of an Art Director.
3. Digital & Social Execution. Learn about digital-social ideas and how to visually present them through mockups.
4. Ideas. Dig into the creative process and judge your raw ideas. Class discussion on what to keep or scratch, and why.
5. 6. 7. Meet the Art Directors. Meet three guest speakers that work as Art Directors in advertising. Get inspired and learn their way. 1) From script to commercial, the process of art-directing your idea all the way to reality. 2) Art Direction in photography, the role of an art director in a photoshoot. 3) Creative Problem Solving, another way to look at art direction.
8.  Class Workshop – Idea Feedback & Critique. Back to your project, push your ideas forward. Learn to select and distill ideas.
9. Copywriting. A lecture with workshop elements to tune in with the other half of the traditional creative team.
10. The Campaign. Learn how to put all of the pieces together in a coherent story. From an idea to a fully developed campaign.
11. Presentation & Portfolio Piece. Learn how to prepare a convincing pitch and win your audience. And how you can turn your product into a portfolio piece and take a potential employer through your thinking.
12. Final Presentation. Your best pitch. Get feedback from all peers, set a plan for how to spend your work, and reach out to companies and people you want to impress. 
The course includes process, ideation tools, editing tools, readings and resources, and weekly presentations to get you better at directing and selling your creative work. Before commencement, all students set their individual learning goals and concrete action points. Individual tutoring sessions are also offered toward the end of the course.
Who is this course for
We require no professional experience within art direction but fluency in English, previous studies in design, advertising, or related subjects, and a good level with design software. You are either entering work life or you are a working professional looking for a new path. You want to learn tools and grow confidence in art direction, you like the idea of developing larger cohesive campaigns, and you aim at a client-facing creative job.
If you are not familiar with the design software, start your journey with one of our basic courses. 
Sign up for newsletter
Application and Admission Requirements
Course fee
Fee incl. VAT
35 000 SEK
Fee excl. VAT
28 000 SEK
Local VAT may apply, read more . The currency converter offers an estimate. Final amounts may differ.
27 Sep
- 13 Dec
Last application date is 27 August
Location:
This is an online course
Commitment:
10 hours/ week
Register
FAQ
You'll find answers to the most frequently asked questions here
Course Dates
The first live session will take place on Wednesday, September 27th at 19:00 CET. Subsequent live sessions will continue to take place on a weekly basis via Zoom on Wednesdays at 19:00 CET.
Key Learnings
Creative process

Research, ideation, prototyping, implementation

From Idea to campaign

Designing digital mockups that sell 

Art of presentation

How to pitch creative work

Class feedback and critique

Portfolio piece
Course Director
Oscar Wickman has spent his career working in the agency and tech world of San Francisco. He is specialized in Art Direction and Creative Direction working with clients such as Activision, Levi's, Samsung, and Playstation.
How to enrol
By clicking on "REGISTER" on this page, you take your first step towards enrolling in the course. There are no financial obligations at this stage. You will then receive an offer of enrolment and be asked to provide your invoice details. Before the course starts, you will be asked a few questions about your experience.