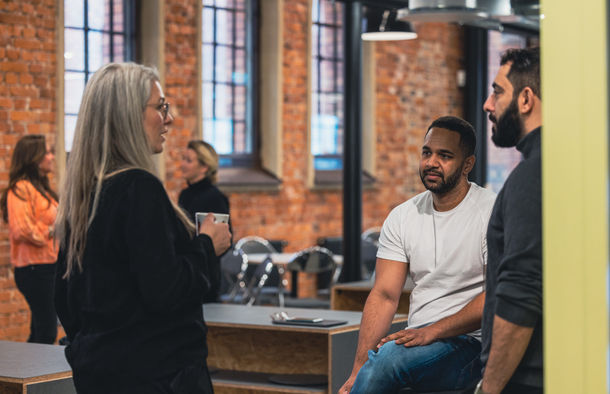 Leading Creative Teams
Test, learn, evolve
Conversion focused
Marketing hacks
This intensive 3-day course will give you a foundation in the tools, skills and approaches to leading happy and highly creative teams. It dives into the dynamics of groups, how to empower people to contribute confidently, and how to use personalities to get the best new ideas into your business.
12-16 October
Last application date is 27 August
Register
The importance of creativity can't be underestimated. Businesses that harness their people's innate creativity are often the most successful. Whether that's quickly adjusting to new conditions in the short-term or charting vivid and achievable long term goals. Or navigating the complexity of maintaining a creative and collaborative culture in a hybrid online and offline environment. 
Creativity is complex. But when you add team dynamics, it's critical to take a strategic approach – because every problem and every team is unique. This course focuses on a few key areas. We highlight the importance of clearly defined problems to present to the team – to ensure a focused output. We give you tools and approaches for idea generation (both personal and group-based) to reliably generate appropriate options. And finally, we offer tips, tricks and insights from some of the best team coordinators on managing conflict, motivation, team energy online and IRL, and how to turn ideas into an action plan.
Course schedule
Day 1:
Morning: The conditions and predications of creative teams
Afternoon: Reflects on your personal leadership strengths and style
Day 2:
Morning: Balancing ambition with openness, respect, and psychological safety
Afternoon: Working with unique talent and conflict management
Day 3:
Morning: Aligning motivation through values, culture, and goals
Afternoon: Nurturing talent, growing teams, tools, and tips
How does it work?
This course is delivered IRL at Berghs School of Communication and is facilitated by industry professionals. It consists of 3 intense days of inspiration, tools, practical work, and networking opportunities. Fika and a light lunch are included.
We keep classes small and dynamic. Be ready to roll up your sleeves and learn by doing. We take a pragmatic and practical approach to Leading Creative Teams. You'll make new friends and connections with people as eager to develop as you are. Berghs issue a course certificate upon completion.
Who is this course for?
This is aimed at a wide range of people who want to start leading more creative teams. It's for anyone who works in or manages teams – in all business areas and organisations. If you have a passion for creativity, an openness to new ideas, and believe that everyone can contribute creatively, this course is for you. We also welcome new businesses, entrepreneurs, and people who work with government and nonprofits.
Course Director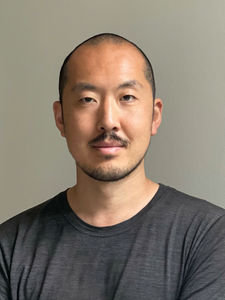 Anthony has led creative teams around Europe for over 15 years with experience spanning graphic design, advertising, startups, and digital innovation.
After an early career as an art director for artists including Morrissey and Paul McCartney, Anthony pivoted towards digital innovation, building up music startups in east London before transitioning to agency life. He has led teams at agencies including ustwo, AKQA, and his own clothing label A NEW SWEDEN. Anthony is currently leading creative teams creating transformative products at EY Doberman.
Sign up for newsletter
Application and Admission Requirements
Course fee
Fee incl. VAT
29 375 SEK
Fee excl. VAT
23 500 SEK
Local VAT may apply, read more . The currency converter offers an estimate. Final amounts may differ.
12-16 October
Last application date is 27 August
Register
FAQ:
You'll find answers to the most frequently asked questions here
Course Dates:
Thursday, October 12, Friday, October 13, and Monday, October 16
Time: 09.00-16.00 CET
What do you get after the course?
Access to our Leading Creative Teams toolkit
Tools and techniques to create creative team dynamics for new and established businesses
A kickstarter in the roles and responsibilities of team leaders in the creative process
How to turn ideas into actions that reflect your company's values
Confidence to know that you can make a difference in the world
Tips and techniques for making all personality types feel comfortable and creative
Experience and tips in forming and working in teams that take creativity seriously
Ways to work collaboratively in the same physical space to make things happen
---