Berghs School of Communication sets up studio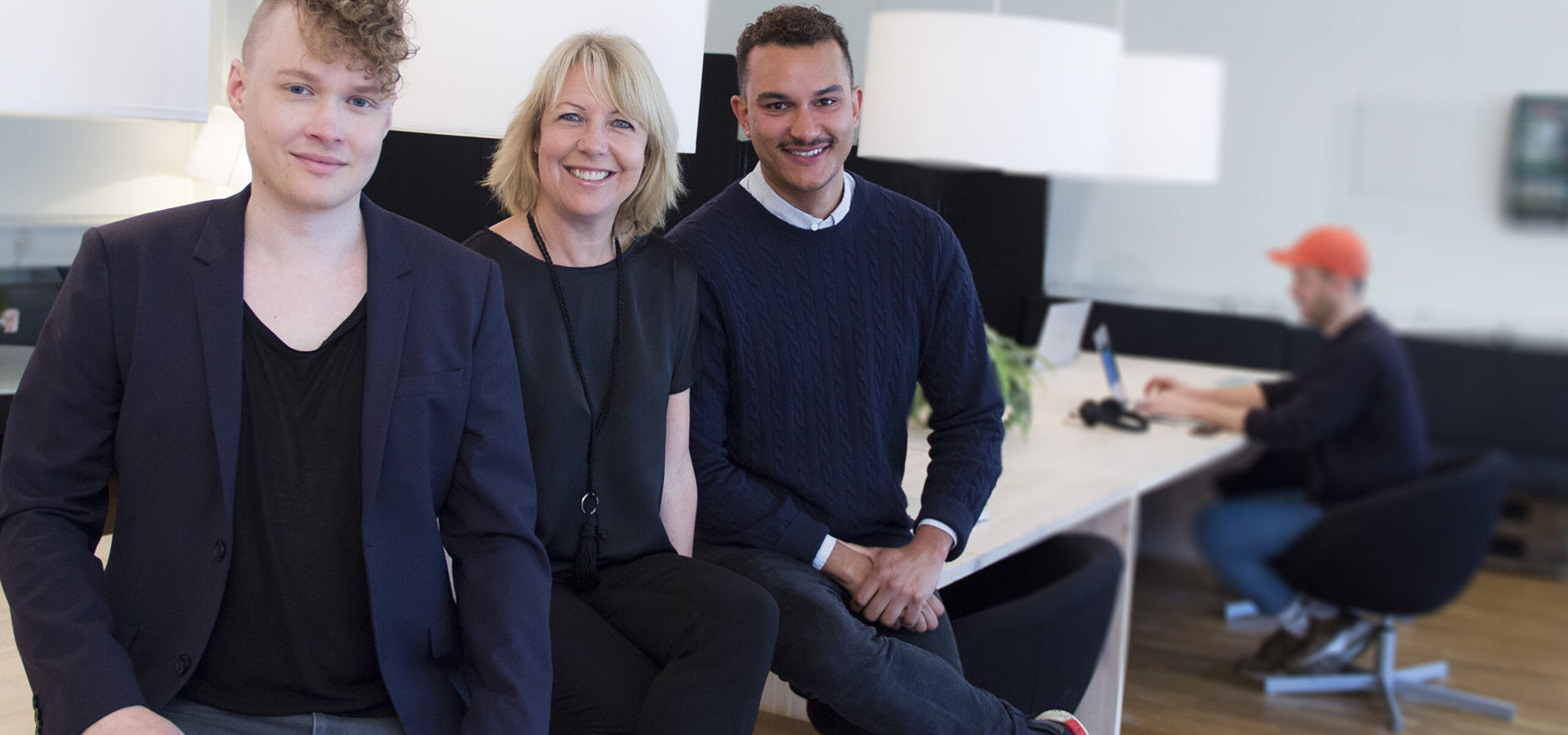 Mon, 12 Jun, 2017, 16:25
Most people know Berghs as the Swedish communication school that has been on a winning streak in student competitions the last couple of years. Now they officially launch a completely new offering in Berghs Studio – an agency offer that employs its students to help clients take brave steps in their communication.
Berghs Studio, which is now launched publically, has been an active pilot project for more than a year. According to the school's CEO, Camilla Wallander, the idea originally stemmed from the companies which, over the years, have shared briefs with the students.
– We have always collaborated both with agencies and clients to allow our students to work as closely to the industry as possible. However, all too often things have come to a halt after an idea has been presented. Berghs Studio is quite simply a new offer whereby we can help realize the amazing concepts which are created here, says Camilla Wallander.
Students in collaboration with senior competence
Christopher Waldekrantz, previously in charge of Berghs' Copy- and Art Director program, will be the Creative Director for Berghs Studio. He emphasizes the value of the mentorship which is made available for the students who join Berghs Studio.
– As a student you are not required to take the same responsibility as someone working in the industry. Therefore, we will ensure that senior communicators will have the overall responsibility when collaborating with the students. This also safeguards the same high level of quality throughout all the projects, says Christopher Waldekrantz.
Several projects right from the start
Tobias Lundqvist, previously in charge of Berghs' digital programs, will be Business Director for Berghs Studio. During the year, he has developed the offer in close collaboration with existing clients. That means that the program can begin with an extensive list of clients, right from the start, including everything from global campaigns for Fortune 500 companies to smaller communication assignments for local businesses.
– There is a great interest to collaborate with our young talents. In my experience, clients have the courage to challenge themselves more in this context, which in turn allows for the creative level to rise even higher, says Tobias Lundqvist.
One of the companies that has already engaged with Berghs Studio is the American beauty company Coty, with brands like Max Factor, Gucci and Wella.
– To collaborate directly with the students enabled new insights on how to create relevant offers towards a younger audience. We are always looking for new ways of developing our degree of innovation and from that point of view too, the collaboration with Berghs Studio has played an important role, says Lina Pisani, Global senior digital & innovation director at Coty Professionals.
Part of an international expansion
Berghs Studio will primarily be based at the school in Sveavägen in Stockholm, although the project is definitely part of Berghs' larger international expansion.
During the past year, the school's CEO, Camilla Wallander, has been based in London and already today Berghs Studio collaborates with clients from the US, Switzerland, France and Germany.
– Many of our clients have employees all over the world, so for them it is as natural to work with an agency In Stockholm as to collaborate with their inhouse agency on the other side of the globe, says Camilla Wallander.
Berghs 2017
– The year came off to a great start with awards at the Nordic Gulltaggen, in Oslo, Norway. Berghs represented three of the seven nominations in total and was awarded a Gold for one of the entries.
– In The One Show, New York our students participated in Young Ones. All of six of 35 final entries from Berghs were selected with two more entries for Client Pitch.
– Two student teams have been nominated in D&AD London and a number of teams have been nominated for Future Lions, to be presented in June.
– Berghs has been awarded "Future Lions School of the Year" for innovative communication in Cannes five times, three consecutive times, in 2014, 2015 and 2016.
Contact:
Camilla Wallander, CEO Berghs +46737470021
Tobias Lundqvist, Business Director Berghs Studio tobias.lundqvist@berghs.se
Christopher Waldekrantz, Creative Director Berghs Studio, christopher.waldekrantz@berghs.se