5 reasons to live and study in Edinburgh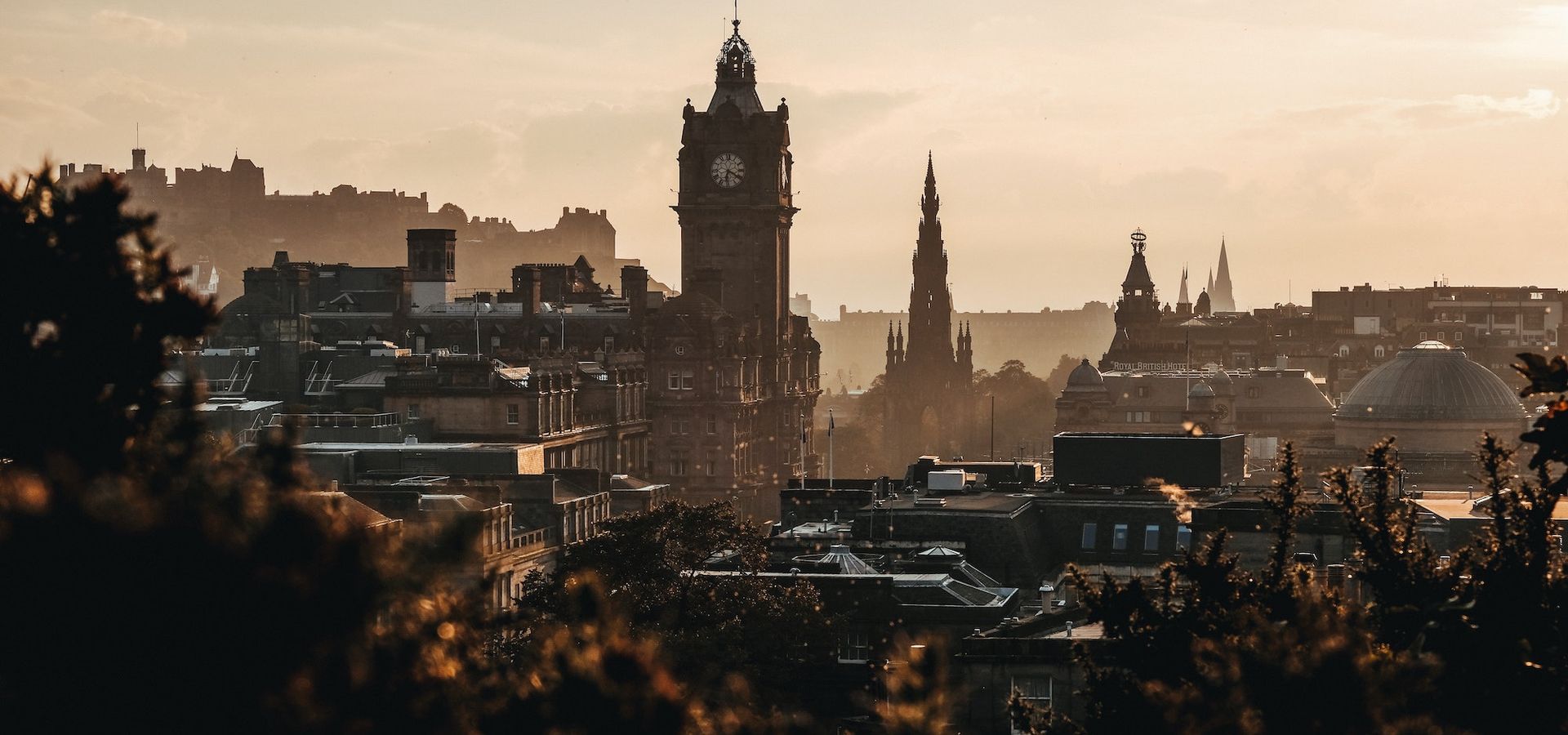 What's not to love about Edinburgh! We're big fans. And it's more than the world-leading Edinburgh Festival, a long and rich history of invention and creativity. It's the locals' warmth and the beauty of everyday life that makes it a killer place to study.
Written by David Lindh
March 5, 2021
1. The Locals
You can almost count the seconds when you pause in public. Because it won't be too long before a friendly local (and really, they're all pretty friendly) will strike up a conversation. You'll almost certainly find yourself discussing your accent, the weather, a poor local football performance, the best vegan restaurants in town, or hot tips for upcoming festivals. This makes it easy to make friends, get a feel of the people, and get great tips for seeing and doing. It also makes the nightlife epic. As a Swede, it's almost a little shocking. But you're sure to love the chappy nature of the city. And they're hilarious. You'll love it.
2. The Creative Scene
Edinburgh sells more than 2.6 million tickets for over 50,000 events. This is built on The Edinburgh Fringe – is the world's largest arts festival. Anyone with a desire to perform and a venue willing to host them is welcome. It's like nothing else on earth, and you just need to see it for yourself. There's also the Edinburgh International Festival, with a more traditional mix of theatre, opera and dance from around the world. Again, it's huge. We're also proud to announce a partnership with Creative Edinburgh to make sure that Berghs students plug directly into the creative scene. But it's more than festivals. It's also a famous city for live music, with Belle and Sebastian, Primal Scream, and Boards of Canada, all calling Edinburgh home.
3. The Beautiful
Because Edinburgh has been the UK's northern capital for so long and a serious hub of trade, commerce and culture, it's evolved beautifully and uniquely over the centuries. From the world-famous Edinburgh Castle perched over the city to the 300-year-old Royal Botanic Gardens, it's like walking into another century. There's also a nearly endless network of bike paths, running trails and hiking from the city. It's also a natural environment that changes with the seasons. So you'll never get bored. Best of all, it's great for your Insta game, and you're sure to make your friends jealous enough to come and visit.
4. The Innovation
The list of things that have been invented there or invented by people born there really is second to none. Especially if you consider it's cosy size. Like the modern toilet. The telephone. The toaster. The x-ray. The idea of a football club. Colour photography. The Grand Piano. The blackboard. The Hypodermic syringe. The first cloned animal. The list goes on! And it's all been invented by proud Edinburghers. It's long been a place with the perfect mix of infrastructure, world-leading education, a culture of creativity and the common good. That culture still exists today. Making it a perfect environment to explore your creativity.
5. The University
We always encourage students to broaden their understanding of the world, both inside and outside the classroom. Last year Edinburgh was named the best UK city to live in for the millennial generation. Studying at Edinburgh Napier University is a perfect opportunity to add credits towards your Berghs Bachelor degree. What makes it most unique is the option to study at a business school to complement your communication skills. You can also slip in some coding units. It's a powerful combination that can open many doors in your future. Degrees include Marketing Management, Mass Communication with a specialization in Media, PR, or Advertising, plus a whole lot more.
So if you have an itch to practice your Scottish accent and study in Edinburgh, you can learn more here. But be warned. Lots of people who go to Edinburgh love it so much that they stay!