A Student's Perspective on Berghs UX & Digital Product Design Course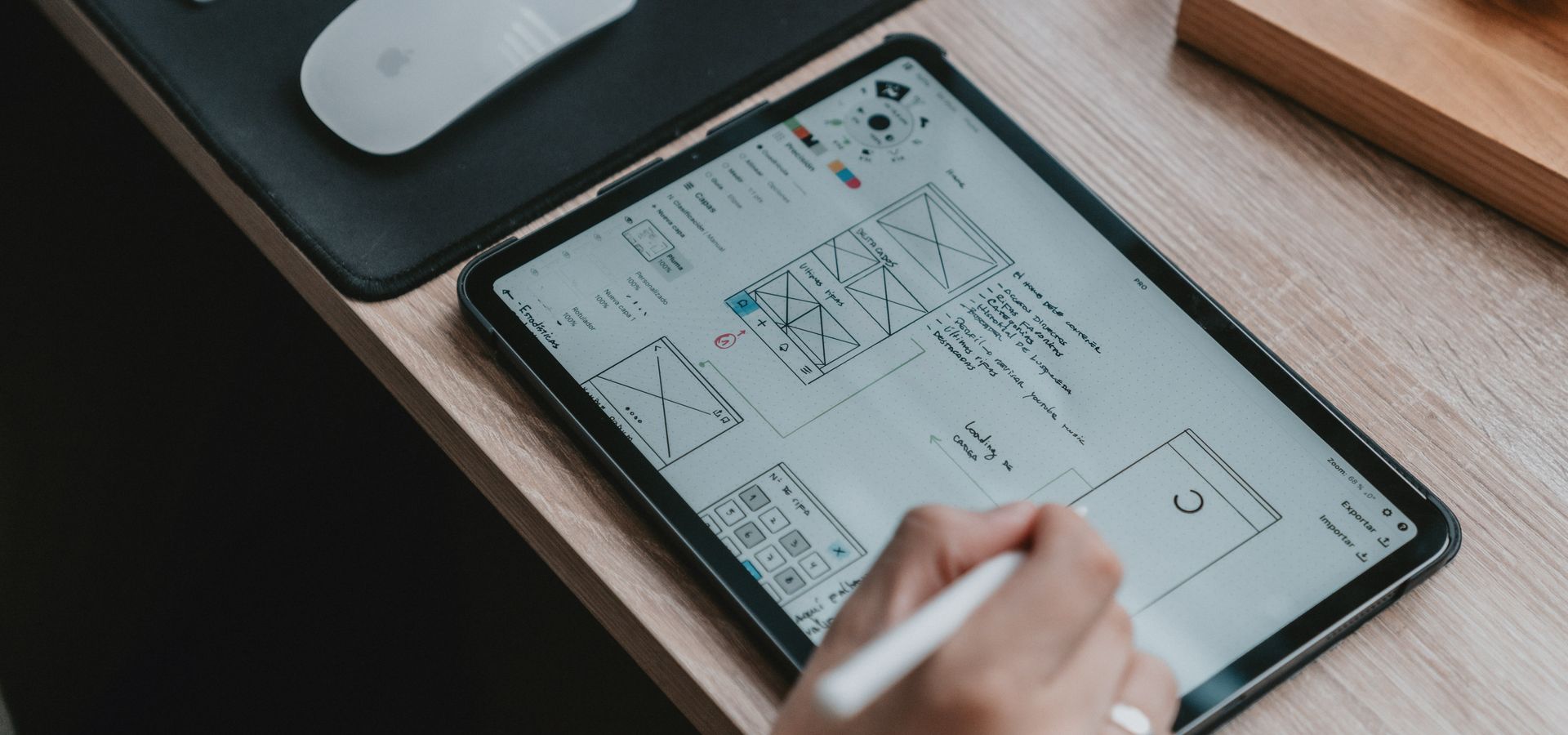 Learning to design more generously is a game-changer. Former student Spencer Foxworth shares how studying UX & Digital Product Design opened up different ways of thinking and doing.
Written by Berghs School of Communication
September 14, 2022
Hi, Spencer! Please briefly introduce yourself?
I've been a content strategist since about 2015, but my overall approach combines design research, brand strategy, and writing. I've worked with digital agencies and clients in Portland, Oregon, for about a decade, most recently as Director of Content at an architecture firm.
Basically I started off as a copywriter, then pushed really hard against the limits of writing as perceived by less design-driven organisations, transitioning from using language to just describing something to actually shaping business strategies and design responses. Having built multidisciplinary teams, introduced content strategy in all sorts of different environments, and worked alongside some incredibly smart, creative, and generous people, I'm back to freelance consulting and getting my own small studio off the ground. Which requires nothing if not constant learning.
That said, if we met at a cafe, I'd more likely talk your ear off about studio ceramics and regenerative horticulture.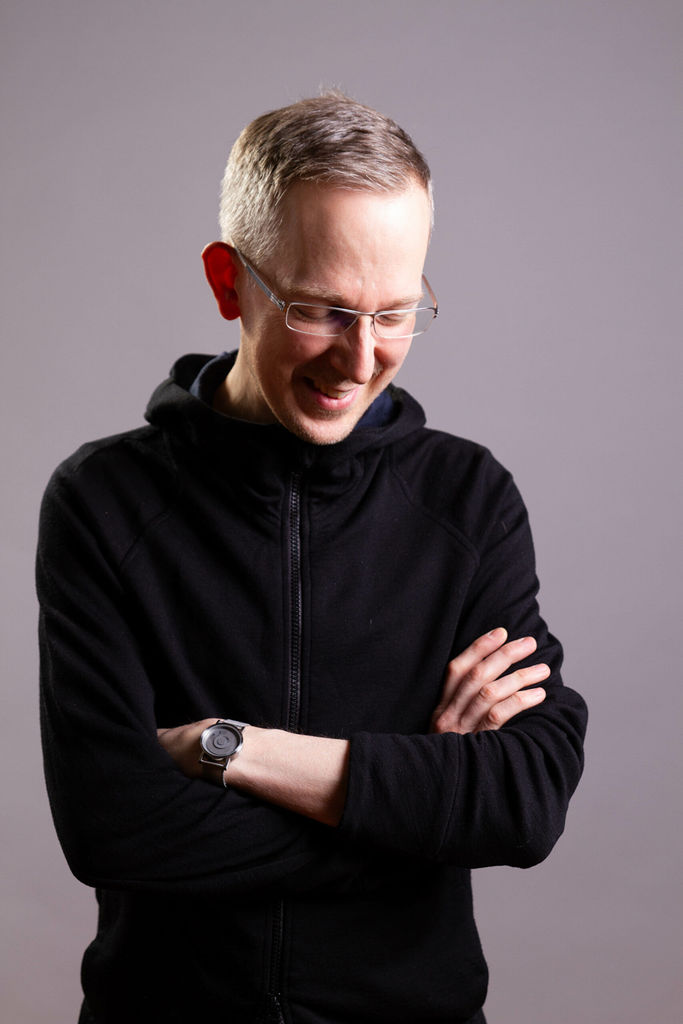 What was your motivation when looking for UX & Digital Product Design courses?
My growth in content strategy had plateaued, and my interests were expanding into design research. Honestly, given current events in the world—the pandemic, the war, social and economic upheaval, the exploding climate crisis, ecological collapse, et cetera— it just seemed reckless to continue designing more things without understanding who and what they affect, how, and how we could design better.
I was hungry for formal education in human-centered design and research. It wasn't enough to take a UX-inspired approach. I needed training.
Before starting this course, I hoped to meet other people who could light my fire for empirical creativity. I imagined applying practical UX design frameworks to problem-solving in my day-to-day work, using those skills to grow my career into something much more socially relevant, personally exciting, and ecologically beneficial. And I plan to use these skills (and Berghs's legitimacy) to support my application to a master's degree program in service design in a year or two.
How did the course start and what were your first impressions?
It started with a bang. I took furious notes that first day on my classmates and their varied backgrounds, interests, and questions; on Andreas (the instructor, n.d.) and his warmth, curiosity, and professional background; on a course curriculum that seemed so ambitious. I was relieved not to be the only participant without a, let's say, more linear career path in design. To a person, our interests were broad and we were all there to create something valuable.
Being the only participant in the United States lent me a slight structural advantage. Given our different time zones during class, my coffee was kicking in while my classmates' evenings were winding down. So maybe their first impression of me was that of an overeager American, but they were kind enough not to say so to my face. 🙂
How have you collaborated with the course director and your fellow students during the course?
Deliberately, thoughtfully, and smoothly. Our collaborative digital tools played a small but crucial factor in this. Miro, our classroom whiteboard, is a joy to use, and along with Figma mostly made up for minor UX annoyances of the Canvas learning management system.
And more importantly, I think we all quickly developed a healthy communication dynamic. Our design critiques were both substantive and respectful. Coming from far less mindful environments, I'd even venture to say that our critiques could've been harsher and still would've been extremely polite. My classmates are lovely people.
As our instructor, Andreas Conradi was effective and wonderful. He played an active, well-balanced role in establishing this tone, exploring concepts, setting expectations, and keeping a high bar of quality. Obviously, these are all baseline expectations for a teacher. But Andreas was especially generous with his time and experiences, readily making himself available outside of class hours to discuss questions or collaboratively work through refinements. And he's just a bright presence whose smile always lit up our weekly Zoom meeting room.
Did any of the guest speakers leave a mark?
Out of all our guests, I couldn't choose a single speaker who most inspired me. But I think a lot about Zeynep Falay von Flittner's ongoing story and her shift to sustainability transitions. She's doing ambitious, important work in a still-wild corner of the market, and she shared her experiences freely. Her path, and the way she's walking it, totally fires me up. It's very close to what I'd like to do myself.
During the course, which activity has helped you learn and grow?
Overall, learning how to move quickly from observation to idea to prototyping, without losing objectivity or conceptual fidelity, truly tested my perfectionism. Our project deadlines were tight enough, and expectations high enough, that I just couldn't waste time perfecting every little thing. I know that's so obvious. But this foundational approach felt so freeing. Creativity lives in imperfection. I really started to experience that.
In learning methods of service design mapping, I experienced a major conceptual shift in my ability to perceive and work with complex problem sets. By clearly mapping out not only design objects—for example, the people, resources, and systems comprising a problem—but the relationships, biases, and information exchanges among them, I started to understand how systematic frameworks can help solve these big, thorny problems of designing in such an uncertain world.
It feels profound to pair this rigorously structured approach with the lighter, incrementally iterative approach of rapid prototyping.
Tell us about your project? What was it about?
Since food security, social inequity, and the climate crisis are linked, it's important to quickly launch viable, productive new models of growing food. Cities can play a much bigger part in that than they are today.
For this course, I designed a digital platform that connects people with gardens and people who want to grow food. Basically, Tiny Fields makes urban horticulture more accessible to more people.
My actual digital prototype for this course focused on the platform's progressive registration experience and, to a lesser degree, its social network interface. Over the past couple months, I've begun expanding the user journey map and widened my user research to include potential partner organisations. I hope to actually finish a testable prototype by early next year.
Looking back, how has the course changed your perspective on digital design?
That the balance on which effective digital design turns is deeply analog.
On the surface, of course digital designs are intangible: No matter how beautiful or flashy they are, digital designs are still essentially made out of ones and zeros. But the less visible, structural, strategic, problem-solving, creative aspects of digital design is, to me, where the really fun work lives.
After taking this course, I've become interested in connecting the dots between analog things like bias and best practices, or words and bodies, or workplace hierarchies and business strategies to understand how profoundly these relational, biological, physical things can either harm or help our digital designs.
And I'm learning that a solid practice of grounding design solutions in the real world, then continually testing and improving them, can be the greatest advocate for design thinking. Doubly so if you're working in an organisation that either misunderstands or undervalues design practice.
How has taking the course impacted your professional life?
As a generalist, it's given me confidence to lead design projects from a position of practical UX knowledge and experience.
By this I mean I'm able to speak the language of service design much more clearly and intelligently than before taking this course; I've joined several networks and actively participated in subreddit and Slack channel conversations that I never would've before. I've expanded the services I'm able to offer my project teams and clients, and I've even begun applying to some very dreamy gigs at design-centric companies.
Who would you recommend to take this course?
Any early-to-mid career professional who has a vested interest in making smarter, more resonant, more relevant design solutions. If you can think beyond your discipline, if you're genuinely curious about people, love finding patterns amid complexities, and find yourself evangelising the practice of UX or service design but need concrete skills to walk your talk, you're probably perfect for this course.
Interested in studying UX & Digital Product Design at Berghs? Read more about the course and apply here!