Berghs' back-to-work podcast picks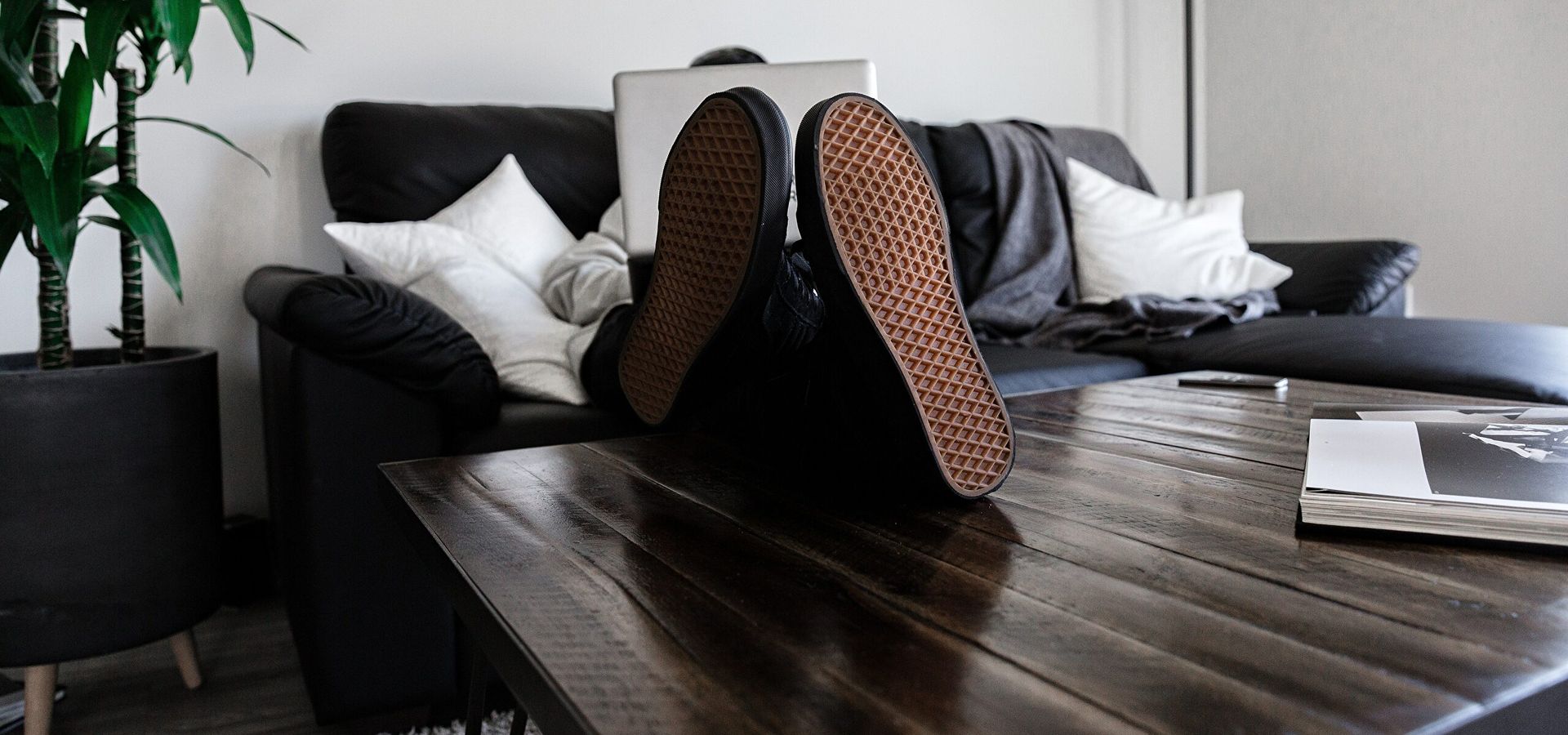 Boy! That vacation really flew by, didn't it? It almost feels unfair. Hopefully, you stayed safe and enjoyed the long and sundrenched days of summer in Scandinavia.
But now it's time to get your head back in the game. So we're going to do it gently by starting with your ears.
Written by Adam Horne
August 13, 2020
Here's a list of personal podcast favourites from the team at Berghs, that are sure to inspire, educate, and otherwise get your neurons firing. It's a great way to slide back into work mode gently. 
A podcast that asks "How do you get good at strategy?" Sweathead is a must-listen for anybody who does strategy for a living. Most podcasts are interviews with leading strategy professionals done by Mark Pollard, a curious Australian strategist who goes for ideas over buzzwords.
Perfect for: Seeing how others think strategically for a job.
Go behind the scenes of famous business battles as they compete for your wallet or your attention. Business Cars takes dry subjects and brings it to life through enthralling dramatisation. From The North Face's battle with Patagonia to Nintendo V's Sony, Coke V's Pepsi, and much more.
Perfect for: Meeting the characters behind the big corporate moves.
Fun, friendly, and insightful discussions on the most significant issues that affect women's careers and lives. Get insights from individuals at the top of their game on the challenges they faced and the mistakes they made along the way.
Perfect for: Picking up wisdom from women who's been there and done that.

Doing It For The Kids
2020 will see more of us freelancing than ever before. This weekly podcast is for those whose home has to balance work, life, and family – all under one roof. While there's a real focus on freelance life but there's lots of great info for all of us – all with a real British sense of humour.
Perfect for: Making the freelance life as liberating as possible.
A uniquely strategic take that explores the massive effect technology is having not just on technology companies, but also on society as a whole. A real breath of fresh air in a sea of superficial hot-takes in a fast-moving world. Sharp, insightful, and highly recommended.
Perfect for: Deeper insights into the platforms that dominate the digital world.
While a podcast where real entrepreneurs pitch to real investors—for real money might sound as trashy as Shark Tank, we promise you it's actually pretty good. It looks at the human relationships that make business happen. From pitching ideas, to what investors are looking for – and everything in between.
Perfect for: Seeing how new businesses are born from all perspectives.
Monocle's weekly tour of the most inspiring people, companies and ideas in business. It profiles and talks to those who are just starting, to those reinvigorating the family firm or developing innovative new technology and taking it to the world. With a truly global focus, the accents are as diverse as the business ideas.
Perfect for: Those looking to know about in the curious corners of the world.
Your workplace might feel uniquely crazy at times. But thankfully, Harvard Business Review is here to give some advice on how to overcome workplace dilemmas. You'd be surprised how common some of these issues are – from dealing with tough teams, to how to manage self-promotion, challenging the boss, and much more. 
Perfect for: Those that want work to be as positive as possible.
A fascinating podcast that explores the lessons of behavioural economics, exposing the psychological traps that lead to expensive mistakes. It's all about making smarter choices that can be applied to almost every situation. It surveys the latest research in a friendly and accessible way.
Perfect for: Understanding how and why people make the decision they make.

Design Matters
Despite the name, Design Matters also encompasses the broader world of creative culture. You'll enjoy deep and curious conversations with designers, writers, artists, curators, musicians, and other luminaries of contemporary thought. It's also a long-running podcast, so diving into the back catalogue is highly recommended.
Perfect for: Design nerds who want to get inspired by their heroes.
A delightful exploration of the thinking that goes into the design of things we don't notice. From the design of sidewalks to the (literal) colour of money, to why cities have horrible flags, and more. It's a great way to start noticing the little things and opportunities to make almost everything better.
Perfect for: Curious minds who love the devil in the details.
The digital world seems to create a winner-take-all economy. This podcast is by a professor of marketing at NYU, who looks at those who are part of the innovation economy and those who aren't. Features lots of insightful guests and a heaps of readers questions that's always worth your time.
Perfect for: Straight talking good advice for modern marketers with a cheeky sense of irreverence.
We know there's something there for everyone. Podcasts are a great way to learn or get inspired on your commute, on a walk at lunchtime, or as you start planning your next vacation! 
Still curious? Maybe it's time to check out some of our courses. You're sure to learn even more!