Creative software made easy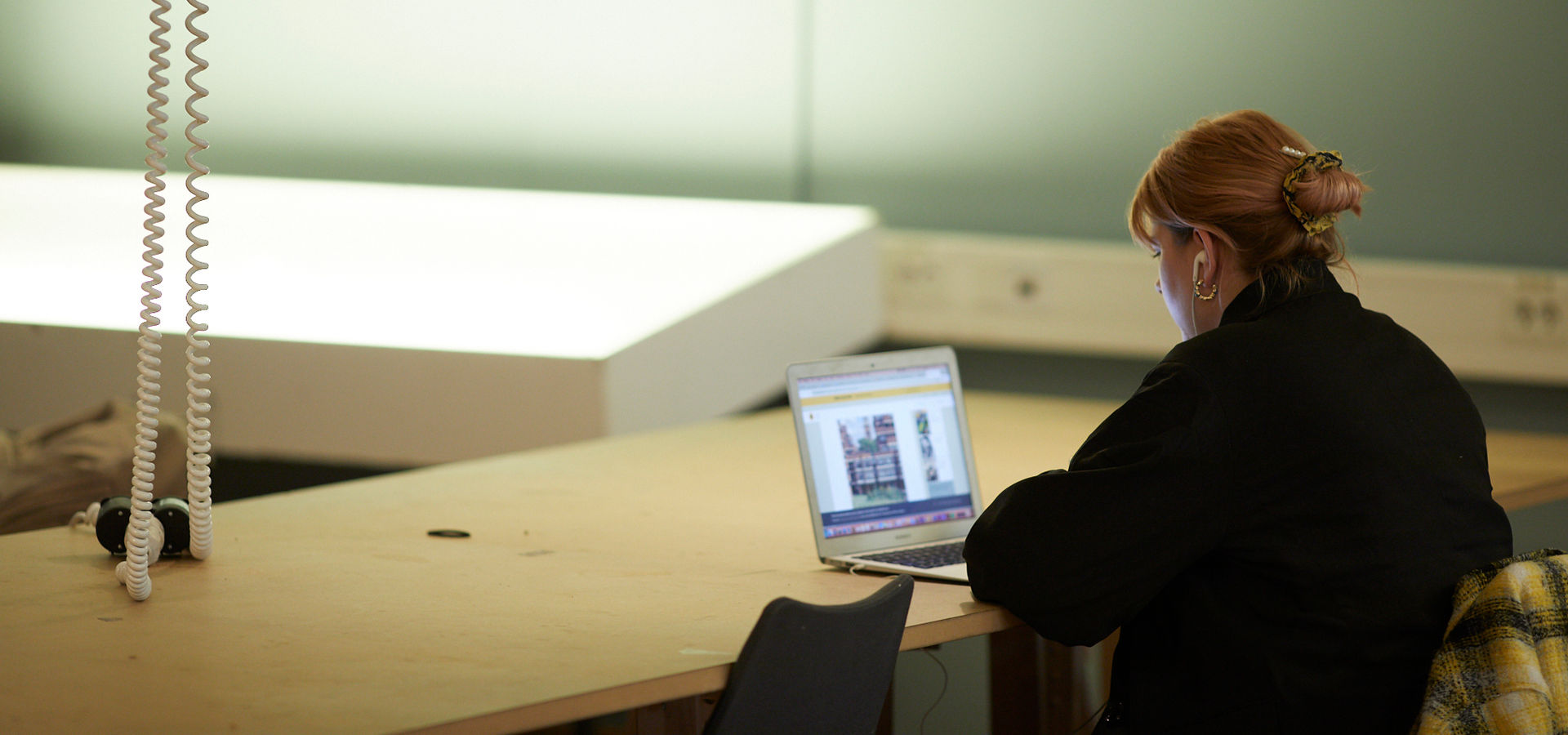 It's summer. The perfect time to relax, unwind and catch your breath after a difficult few months.
But what happens if you get a little bored with your book, and bored with, well, everything?
Well, it might be time to grow your creative expression.
Written by Adam Horne
June 24, 2020
We're happy to announce our first three online software courses – Design Basics, Video Basics, and UX/UI (User Experience & User Interface) Basics. 
They're perfect for people whose creativity and ambition are currently limited by their knowledge of the software tools. 
And the best bit is that you can start today, and learn the basics through video-recorded classes and fun assignments, – all at your own pace. So you can power through in a week (if you take a Netflix-binge approach), or just make it fit around all the other commitments in life.

Everything we do at Berghs takes an action-based approach to learning.
That means the focus really is to learn by doing – and that theory and technical insights are there to support the creative projects you'll develop in the courses. One of the main objectives of all our online software courses is to make something you're proud of.
We've also designed them to be as inclusive as possible. They don't assume any prior experience. All you need is a Mac or PC, some software (you can use free trials for the course), an internet connection, some headspace and the desire to level up your skills.
We developed these courses because people asked for them. All kinds of people. Young and old people, people inside and outside of the communication industries. People who are frustrated with having ideas that they can't translate into a creative execution – no matter how many Youtube videos they watched. These courses are the first steps in making that happen. 
So if you're thinking about a change in career, preparing to study at Berghs or beyond, or just curious about these tools, our software basics courses are your first step.

About the three courses

The Design Basics course covers the core functionalities of Photoshop, Illustrator, and InDesign. As you develop your skills and confidence, you'll also gain better insight into their respective strengths, weaknesses, and characteristics. You'll establish good workflow habits by knowing when to start designing in the most appropriate design app.
Learn more about Design Basics >
The Video Basics course covers the core functionalities of Premiere Pro and After Effects. After learning the basics of film and camera settings, you'll dig right into the software and build both technical skills and confidence, step by step. You'll develop good workflow habits and the strengths and weaknesses of Premiere Pro and After Effects.
Learn more about Video Basics >
The UI/UX Basics course explores Adobe XD and Figma as you design your first digital interactive project. Build technical skills quickly to turn your ideas into prototypes. You'll develop good workflow habits by choosing the right tool for the job. Figma offers more options, while XD has the advantage of being part of the Adobe suite.
Learn more about UI/UX Basics >
So what are you waiting for? Put your summer to good use. And we promise that developing your creative expression will be more fun than that terrible novel you're doing battle with!