Content and Biology? A Natural Connection for this Berghs Alum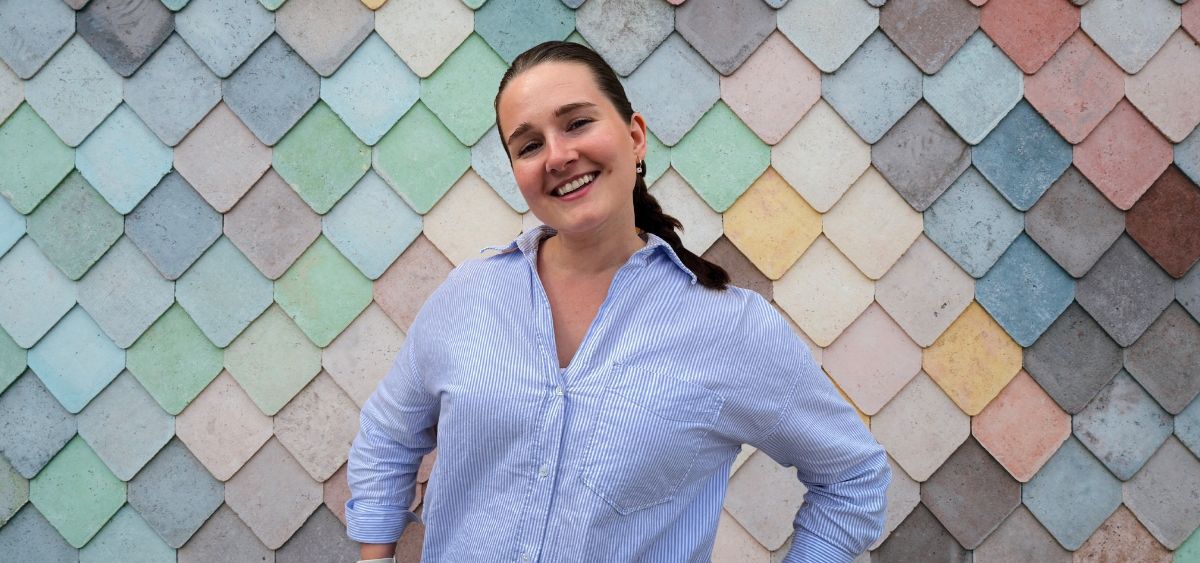 We sat down with recent Berghs alum Emma, who completed our online Content Marketing course while working as a Digital Content Specialist and Microbiologist. She told us about her experience studying online, crossing disciplinary 'boundaries' and why upskilling was the right move for her career.
Written by Max Maccarone
June 28, 2023
Hi there! Tell us a bit about yourself. 
Hej hej! My name is Emma, and I currently live in Uppsala, Sweden. I'm originally from Finland and decided to stay in Sweden after I finished my master's degree in biology a few years ago. In my free time, I enjoy playing tennis and taking long walks with my dog.
What is your current position, and how did you end up there? 
I've always had a slight dilemma choosing between science and my interest in language and writing. Luckily, I don't have to choose at my current job, as I have a fun hybrid role as a digital content specialist and a microbiologist. I work at a growing Swedish diagnostics company, which has enabled me to "have the best of both worlds" by combining my passions for science and communication. I've always felt that a lot of exciting research is not available to the public, as it is published in niche academic journals. I've always loved explaining and communicating science in a way that makes it comprehensible and accessible to everyone.
How did you decide that taking the Content Marketing course was the right path for you and your career? 
Our company strongly encourages employees to seek further education to strengthen their professional skills. As I formally have a degree in science, I was eager to broaden my knowledge within digital marketing. A colleague recommended Berghs, and the Content Marketing course instantly piqued my interest while browsing the course catalogue, as it combined many of my interests in digital marketing. From the first class, I knew I had made the right choice.
What got you interested in Content Marketing? 
I'd heard about Content Marketing before, but never fully understood what it meant. In the era of social media, we're constantly surrounded by content. I was curious to learn more about what exactly makes great content and was surprised to learn that Content Marketing is not just about creating engaging assets but also planning how to distribute them. Content Marketing is a unique field, as it requires both a creative mind and empathy – after all, the goal is to create content that resonates with specific groups in a certain way.
What did you get out of the course you took with us? 
The course truly exceeded all my expectations! I learned what Content Marketing is (and what it isn't) and this helped me to define my professional role, as I can better determine what falls under Content Marketing. We had a fantastic group, and it was great to learn from my classmates' diverse backgrounds. I felt that we were learning from the best, with a super-skilled teacher and guest lectures from experts in the field. The practical assignments maximised learning outcomes, and the digital platform was very user-friendly and made it easy to communicate with classmates.
Did you find any challenges in upskilling/reskilling whilst already working? 
Taking a course whilst working full-time had some time management-related challenges, but knowing how many hours per week one should reserve for the coursework was helpful. This made planning a lot easier, and I never felt overwhelmed by the workload. The explicit learning goals and structured study plan made it clear what was required each week.
What value do you see in upskilling/reskilling a few years into your career? 
Especially in dynamic fields like marketing, staying updated with the latest trends and strategies is essential. I feel like this course will expand my professional opportunities and enable me to explore different future roles and help with career advancement. I gained many practical skills and insights to implement into my current position.
Do you see further education as a part of your future career plans? 
Definitely! As I don't have a formal degree in marketing, I'm always keen to learn more. I've taken several courses at Berghs and feel it's a great way to broaden my skills in specific areas. The flexibility of distance learning enables me to upskill while working, which I appreciate.
What advice would you give someone considering taking a course to upskill/reskill? 
Just do it! I believe it's always beneficial to upskill/reskill, as it opens new opportunities and helps you stay relevant and adaptable in an evolving job market. It's also a great way to network and connect with like-minded people, enhancing your professional network. Sharpening your existing skills or learning about new subjects to broaden your skill set makes you a valuable and adaptive asset to any team.