From Berghs Bachelor to advertising careers in San Francisco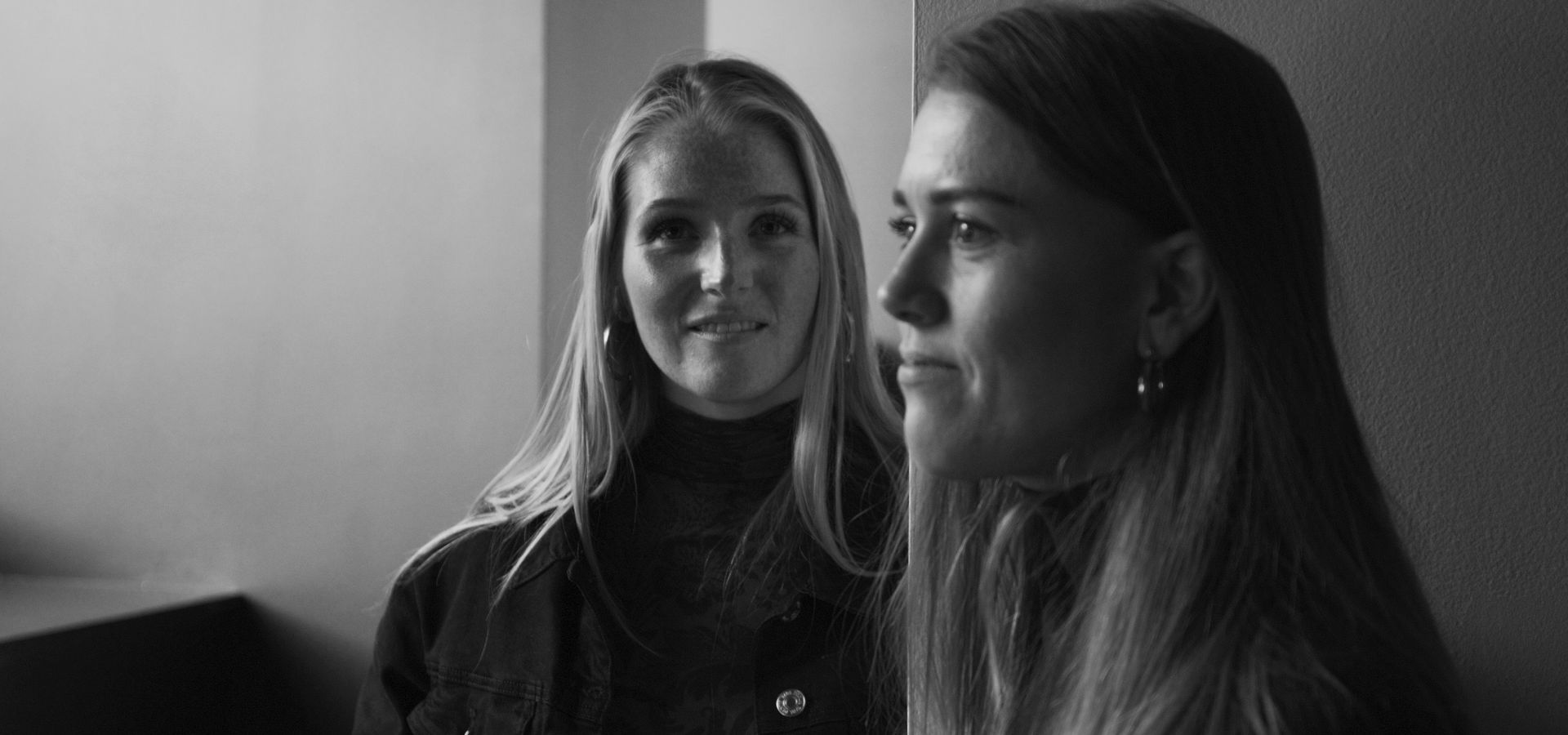 "Suddenly, what we'd always thought of as play was now considered work." In 2016, Karolina and Sofia finished their Berghs Bachelor semester and headed to Academy of Art University in San Francisco to complete their Bachelors of Fine Arts. Using the Berghs Bachelor program as a springboard for careers in advertising in the US, we caught up with the dynamic duo to hear more about life in San Francisco, their journeys and where they're heading next.
Written by Max Maccarone
March 1, 2022
Hi Karolina and Sofia! Tell us a bit about yourselves.
Hi! We're an award-winning creative duo based in San Francisco, self-proclaimed road trip experts and kickass friends. We first met in Sweden and found each other during late nights of tossing competition briefs around and dreaming about making ads for the Super Bowl. Our hard work in school eventually paid off and our friendship became professional when we got an opportunity to work at an advertising agency in the city.
Why did you choose to study the Berghs Bachelor program?
When you get the opportunity to study at the third top Creative School in Europe to then live in one of the most vibrant cities in America, you just gotta go for it.
Why did you choose Academy of Art University and what did you study?
There is no other school in the San Francisco Bay Area with the same resources and connections within the art industry, which fit us perfectly. Gaining a wide skillset within culture, film history and tech has been very useful and compared to portfolio schools, you graduate with a Bachelor's of Fine Arts degree.
What is life like in San Francisco?
Picture Victorian houses, pink sunsets, techies, surfers and artists sprinkled with late nights of frustration trying to crack a new brief. Nothing comes easy, but no place rewards hard work like the US. And you know it's all worth it when you're cruising down Highway 1 on the way back to the city after a Sunday hike in Big Sur.
What were the best takeaways from your semester at Berghs?
The feeling of "yeah, this is what I'm supposed to do!" Suddenly, what we'd always thought of as play was now considered work. Berghs' practical approach to teaching paired with the opportunity to learn from some of the most prolific names in the industry, gave us a good foundation to build a career in the US.
What would you tell someone considering studying abroad?
It's a big commitment, but for us, it was the best decision we've ever made. Studying abroad has given us memories and confidence worth more than anything else. We've learned things about ourselves and the world that we probably wouldn't have it wasn't for this experience.
What have you been doing since you graduated?
We have been working on advertising agencies in New York and San Francisco with clients like Audi, Mini Cooper, Sonos, Fitbit and PG&E. And oh, remember that dream we had about making ads for the Super Bowl? We did that, too!
What's next for you?
There are so many things we wanna do: learn how to kickflip, how to properly catch waves bigger than two feet, and sip whiskey on a front porch in Montana. But the one thing we know for sure is that we're going to continue solving problems in the most creative ways we can.
Curious about our international study program Berghs Bachelor? Learn more about it here!