Advanced Advertising
The course offers a deep immersion in Advertising at a high level and pace. You practice on a large number of briefs - both fictive and real projects - and develop skills and portfolio. This is an Advanced course for international students with previous studies in advertising and/or design, good writing and/or design skills and experience of working in groups on short deadlines.  
Program­information
Apply before:
18 November
Register
The Advanced Advertising Course offers three possible tracks: Art Direction, Copywriting, Account Planning. It consists of classes, tutoring sessions, individual and group work, and over 15 briefs to practice on.
Introduction days
The course starts with orientation and with an introduction to Berghs' unique approach to creative problem-solving. You also learn practical tools for collaboration and you exercise on feedback and critique.
Problem, Insight, Solution (5 weeks)
Over five weeks, you work in groups on a large number of briefs and learn about problem framing, insight generation, message development, and execution. At the end of the module, you master the process and can produce and present better ideas, faster. You also learn from the iterative process and improve soft skills, you become better at giving and receiving feedback, and you learn about pitch techniques. This module consists of 10 briefs, 2 projects/weeks. It focuses on processes and subject breadth.
Degree tracks (6 weeks)
The next six weeks are specific to your direction of choice. This is where you dig deep into the crafts, learn about models, discover tools and practice skills within Art Direction, Copywriting, or Account Planning. This module is heavier on individual assignments, you focus on your discipline of choice and have more time for crafts. This module consists of 5 briefs, 1 project/weeks, and it gives the course a specific depth.
Final Group Project (4 weeks)
The last module is where everything finally comes together. The content is largely based on the Shared Value model (Kramer, Porter) and challenges students with one brief only, a real-life one. Over 4 weeks, you develop a creative solution that has a positive impact on the user, the business and society as a whole. You apply your newly-found skills, collaborate across disciplines, and craft a strong case film, which works as your graduation project. This module stretches you outside of the limitations of a classic advertising brief and teaches you how to aim for more value and make a real impact with your work. You work in groups on just one brief exploring its breadth and depth.
Network and industry visits
Along with the course, you also meet speakers and take part in a number of industry visits to grow your network and you understanding for different roles and perspectives in communication.
Sign up for newsletter
Application and Admission Requirements
Do I need any prior knowledge?
This course is for postgraduate students (or equivalent level) within creative disciplines in possession of good analytical/design/writing skills.
English level: CEFR B2 or higher, see www.tracktest.eu. We request no language certificate, your English level will be assessed during the interview.
Include
Submit your application via this page, include your cv and a personal letter explaining your level and your motivations towards the course.
You also need to provide work samples relevant to the track you wish to study or a link to your portfolio.
You will be invited to an interview, usually a video call, to asses your English level.
What is the program fee?
Fee incl. VAT
59 375 SEK
=
Local VAT may apply, <a href="/en/application-terms/#online-courses">read more</a> . The currency converter offers an estimate. Final amounts may differ.
Fee excl. VAT
47 500 SEK
Program­information
Apply before:
18 November
Register
Certificates
Advanced Advertising Certificate – Art Direction
Advanced Advertising Certificate – Copywriting
Advanced Advertising Certificate – Account Planning
Integrated Disciplines
Berghs School of Communication believes in education that prepares students for work life. We never create silos nor lock you into a single aspect of a project. On the contrary, we guarantee subject depth and breadth by encouraging you to collaborate across courses and learn about other roles and subjects. Things get simply more interesting when you look at them from different angles. For this reason, the Advanced Adverting Course shares the initial module "Problem, Insight, Solution" and some classes within the final graduation project with the Advanced Design Course.
Course Curriculum
Download the full program specifications and learn more about the subjects, course level, and entry requirements.
Coronavirus contingencies
We do what it takes to deliver all courses in a safe, engaging, and inspiring way. Discover all the things we're doing to run this course safely onsite here. We're confident that the measures we've developed mean we can still run everything in-person, even if government restrictions increase.
But if needed, we're also prepared to move this course online. That can be a smooth transition thanks to Canvas (as a platform) and Zoom (for interactive classes). We're experts at deploying them quickly and smoothly and using them to maintain a consistent learning experience.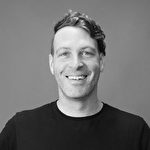 Questions?
Book an individual online session with Adam Horne to ask any questions you have about the Advanced Advertising course.