From Berghs Bachelor to UX/UI Design at Ravensbourne in London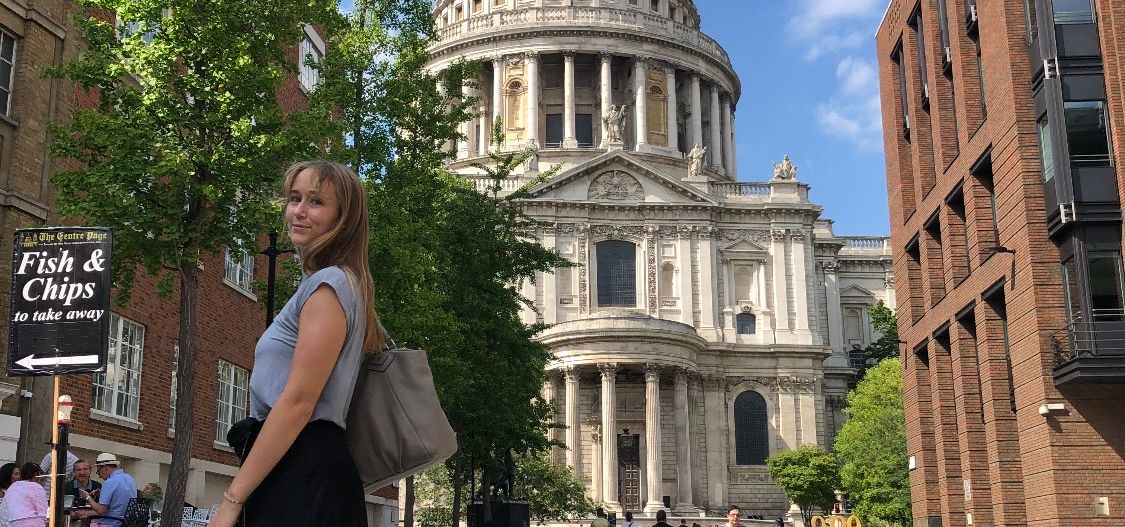 23-year-old Lovisa Herfindal from Helsingborg is in her third and final year of the international Berghs Bachelor program. She started her studies in Stockholm at Berghs, and continued her education studying UX/UI Design at Ravensbourne University, a Berghs partner school in London, England. We interviewed her about her studies, life in London, and her plans for the future.
Written by Respina Gholinia
November 30, 2021
Hi Lovisa! Tell us a bit about yourself.
My name is Lovisa Herfindal and I'm an outgoing 23-year-old, currently studying UX/UI design at a school called Ravensbourne in London! UX is one of my biggest passions, but otherwise, I'm also interested in personal development, psychology, surfing and yoga.
How did you come to Berghs?
Coming from a high school with lots of clubs and activities like Model UN, I actually thought I'd become a lawyer. But, after a year of travelling, meeting exciting new people and a lot of reflection I realized that I was meant to be a creator. I heard about Berghs from friends, and when I discovered the Berghs Bachelor program everything fell into place. It was a clear path to achieving my goals!
Why Ravensbourne?
As a person who's both logical and creative and loves to build, work in, structure and read about psychology – UX/UI Design was the clear choice of program for me. When it came time to choose the school where I'd continue my education, Ravensbourne was the superior choice for my program; an opinion I still stand behind three years later. Moreover, I had experience living abroad on different occasions which I loved and wanted to return to. I've been an exchange student in the US, worked a season in the Alps, and travelled alone in both Asia and Fuerteventura in the Canary Islands. Studying at Ravensbourne felt like fate, and a way to make a more permanent move to a city I love with endless opportunities.
Before starting at Ravensbourne I had the chance to visit and see their prototype room with laser cutters, 3D printers and other interesting tools. I was sold right away. During my visit, I also learned that we'd be creating our portfolio during our studies. Thanks to that portfolio, I've already done one internship and have received multiple job offers which are super exciting!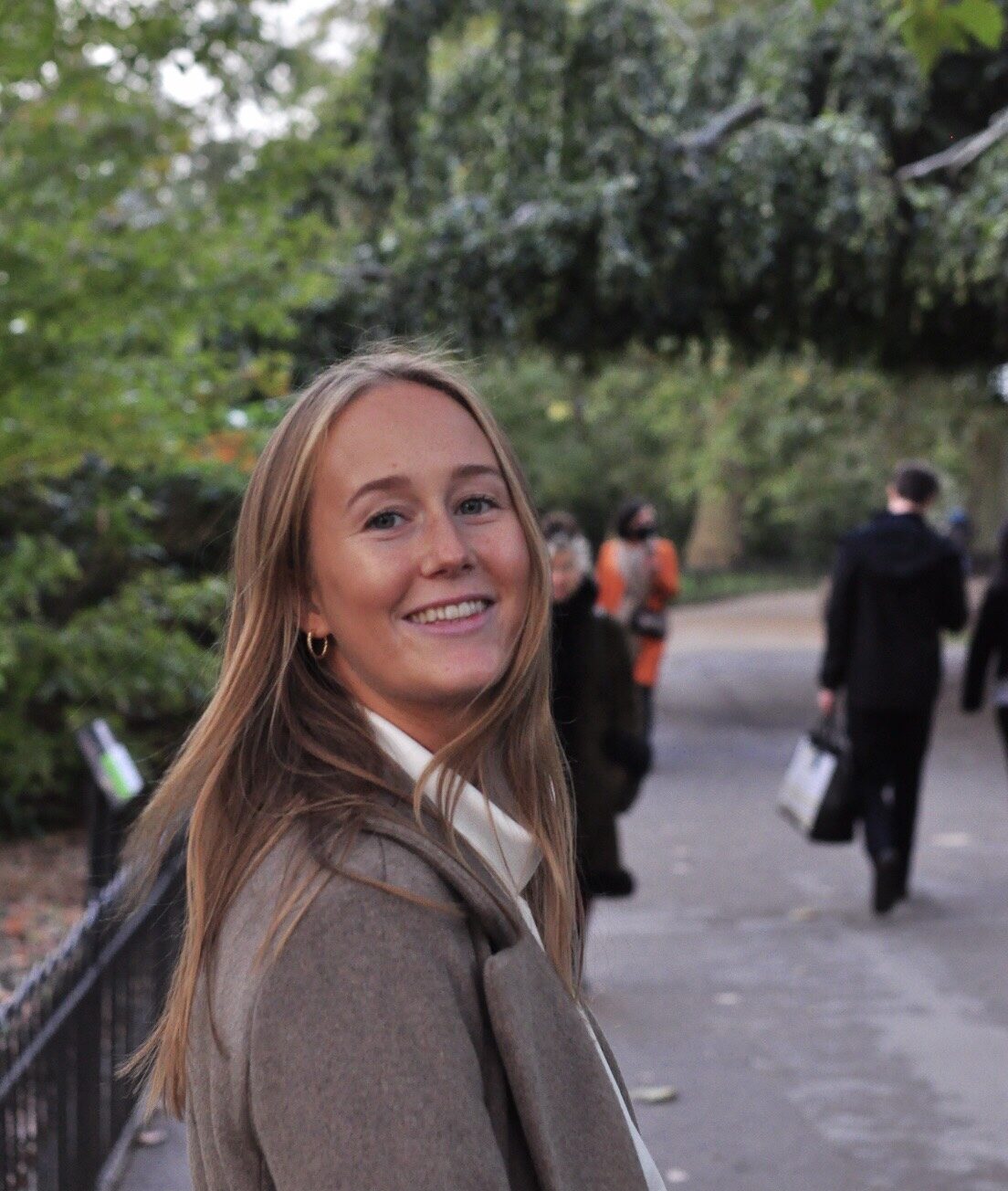 What is life like in London?
London is a city full of opportunities – I love living here. You can find all types of companies and interesting people who are so open, it's an unbelievably international city. Most of my friends are from around the world which is so enriching and fun! There are endless amounts of events, restaurants and amenities, it's hard to get bored in London!
What did you bring with you from your semester at Berghs?
I specialized in Graphic Design in the Berghs Bachelor program which was incredibly helpful. Prior knowledge in different software is important to high-quality work and being able to turn your ideas into reality. The courses I took at Berghs provided me with a good jumping-off point to dive into my studies at Ravensbourne. Berghs was such an inspiring environment where I got to meet lots of interesting people and lovely classmates. There are special bonds created during the Berghs Bachelor program as you develop trust in your classmates before you all move abroad, you make friends for life!
What would you tell someone considering studying abroad?
I would say that you should take the chance and embrace the unknown. No matter how many opportunities and chances there are, it's up to you to find them and stay updated on what's available to you. You can never expect to be served new chances, instead, you need to keep your eyes and ears open. Create a network and use your existing contacts to your advantage, they can help you discover exciting opportunities for the future!
What are your plans for the future?
Right now I'm deciding between a few different options. I'm considering continuing my studies at a master's level since I like being a student and want to expand my horizons even further. Another option is accepting one of the job offers I currently have or finding another exciting company to start my professional life. I'm also thinking about taking some time to test out personal projects I've been working on. No matter what I do, I'm excited about the future and feel safe in the fact that UX/UI design is an industry with a ton of opportunities!
Read more about the Berghs Bachelor program and make your application by December 15th here.