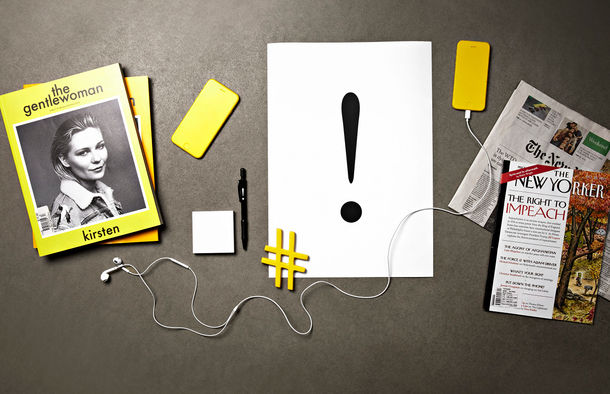 Content Marketing
Personas
Authenticity and tonality
Crafting exciting copy
Optimization
This course is designed for future content managers and offers a foundation in content strategy, a toolbox for content production and a practical case to apply knowledge to. You learn how to plan and produce good content and understand how to measure and improve your content value and performance.
27 Sep
- 13 Dec
Last application date is 30 August
Location:
This is an online course
Commitment:
10 hours per week
Register
Course Content
Content marketing is about crafting content that engages consumers, builds better brand relationships and gets noticed in feeds. This online course offers you an introduction to content marketing. You will learn what content works on which channel, how to use storytelling to accelerate your message and learn the practical tools needed to craft engaging, valuable content. You will also learn the fundamentals of a content strategy and how to analyze and improve the performance of your content marketing efforts.
The course offers many tools for more proficient content marketing, a series of short exercises and a longer case. You also meet guest speakers from the industry and develop your network.

Strategy
Week 1: Why content marketing? An introduction to what content marketing is and its purpose. A look at current trends and common practice.
Week 2: Swipe left – date your audience. Learn how to use the Persona framework to get to know your audience. Who are they, what do they consume and how does that impact the content you create?
Week 3: Authenticity and tonality. Understanding how company values affect content output and how to leverage them to create authentic content people truly care about. 
Week 4: Crafting meaningful user journeys. A closer look at the marketing funnel, communication channels and multi-channel storytelling that puts the user at its core. Accelerate conversion by matching content with the user journey.
Tools
Week 5: Storytelling. How do I tell a great story? Crafting better content for various channels. How the channel affects the content. What to look out for and what to avoid. Exercise on a landing page.
Week 6: SEO, visibility and content hygiene. Dive into SEO, readability, accessibility and general content hygiene. Making the most of each story you tell.
Week 7: Crafting exciting copy. Crafting exciting copy that represents a brand and tells a story. Video scripting and finding visuals to match your message. Differences in copy style, length, and delivery.
Week 8 Measuring success. Setting KPIs. Scheduling content. Testing concepts and learning from insights to create even better content next time (and next time). Create a newsletter concept for a product of your choice. Exercise on analytics.
Project
Week 9: Project Brief and Content marketing toolbox. Time to apply knowledge to a longer case. Meet your project brief and explore new tools. 
Week 10: From words to WOW. How to develop creative content concepts that stick through video and beautiful photography. Learn how to work with others in a team (Design, Customer Success, PR) to get your content out there.
Week 11: Engagement matters. How to craft a bigger narrative that engages people. A look at user-generated content and community management. 
Week 12: Project presentation and feedback. The course ends with your final project presentation – one where you put models and tools into practice – and both teacher and peer to peer feedback.
Who is this course for
We require no professional experience within content marketing but fluency in English and a basic understanding of marketing principles. You are either entering work life or you are a working professional looking for a new path. You use different channels (social media, email, websites) and you understand the opportunity they offer. You enjoy writing and/or photography.
Sign up for newsletter
Application and Admission Requirements
Course fee
Fee incl. VAT
33 125 SEK
Fee excl. VAT
26 500 SEK
Local VAT may apply, read more . The currency converter offers an estimate. Final amounts may differ.
27 Sep
- 13 Dec
Last application date is 30 August
Location:
This is an online course
Commitment:
10 hours per week
Register
FAQ
You'll find answers to the most frequently asked questions here
Course Dates
The first live session will take place on Tuesday, September 27th at 18:00 CET. Subsequent live sessions will continue to take place on a weekly basis via Zoom on Tuesdays at 18:00 CET.
Key Takeaways
Learn to work with content briefs
Transform messages into stories
Create measurable content plans
Optimise content for each stage of the marketing funnel
Understand data, distribution and trends
Explore different content formats
Course Director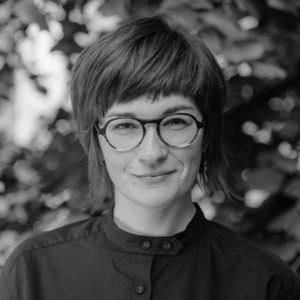 Amanda Monfrooe is a freelance content marketing strategist and copywriter. For over 12 years, she's brought brand stories to life across digital channels. Amanda specializes in messaging strategy, campaign planning and tone of voice in tech and entertainment. 

How to enrol
By clicking on "REGISTER" on this page, you take your first step towards enrolling in the course. There are no financial obligations at this stage. You will then receive an offer of enrolment and be asked to provide your invoice details. Before the course starts, you will be asked a few questions about your experience.