Berghs festival "FROM CHAOS" 21 & 22 MAY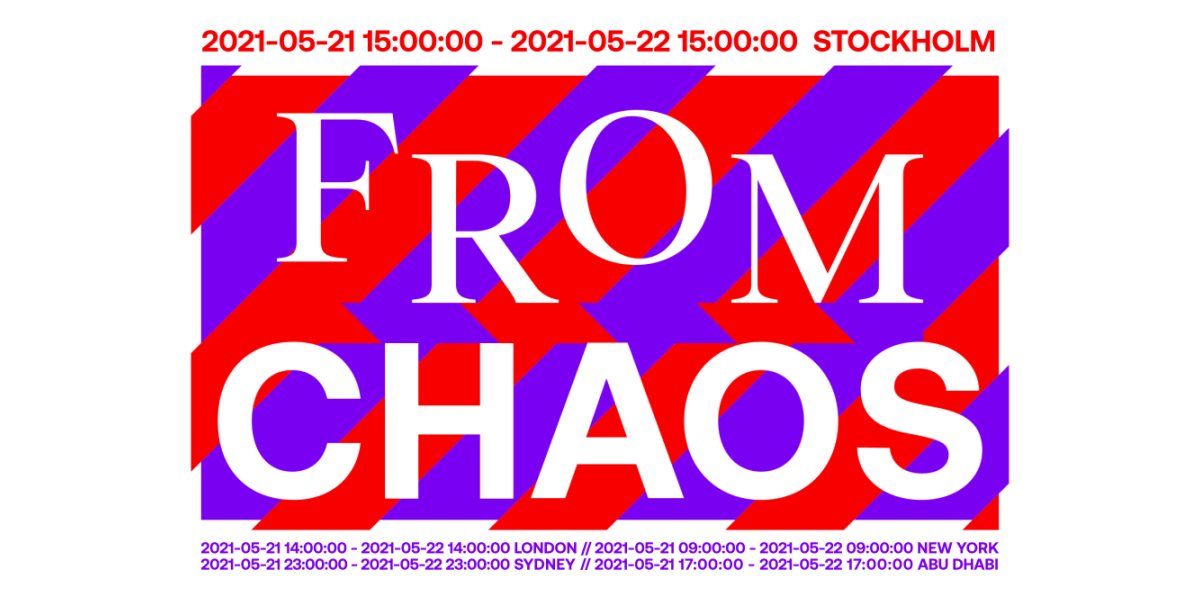 On May 21-22, it's time for Berghs' annual festival and most spectacular event, FROM CHAOS. This year's festival theme will explore future challenges with the insight that communication is the core that holds all solutions together - from climate change to pandemics.
Written by Adam Horne
April 10, 2021
Entertainment, inspiration and much more
On Friday May 21st and Saturday May 22nd you can experience our students' innovative work as well as watch inspiring speakers from the communication industry, live discussions, and music performances. Our students' graduation project presentations and pro bono assignments will also be showcased. More content will be announced soon!
"The theme for this year's Berghs Festival could not have been better. It will be fascinating to see how the students interpret it in their pro bono assignments and graduation projects. It should be just as exciting to participate in stimulating conversations with guests around the same theme. And who doesn't want a little extra entertainment in these times?" says Lina Kellgren, Marketing Manager at Berghs.
Berghs Festival "FROM CHAOS" is free on our digital event platform, Hopin. Sign up here. We will also be sharing more surprises and information about the festival, speakers and artists on Instagram. Make sure to follow us on @berghs!
Get ready for CHAOS
Sit back on the sofa and enjoy Bergh's most important day of the year. Be entertained and inspired by lectures, final presentations, performances, discussions, and more - directly from your screen. Are you with us?
Sign up here