Action for Innovation – two intensive days in London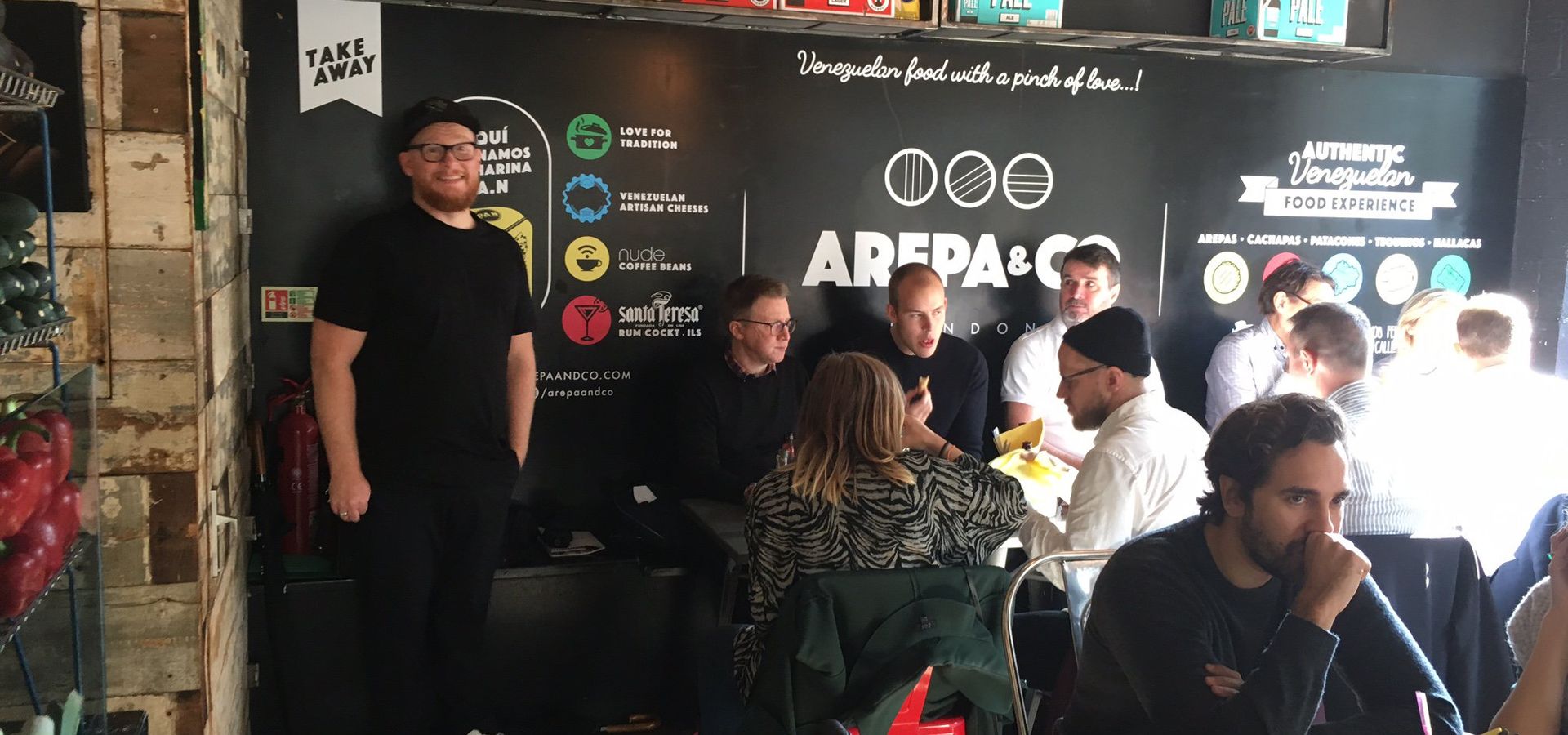 In the middle of October, Berghs' intensive course Action for Innovation in London took place for the first time. Focusing on process thinking and innovation, the two days were packed with meetings, creative workshops and innovative solutions on current and future challenges. Here we share the story of the first course, inspiring people to join us for the next session in London 26-27 January.
Written by Berghs School of Communication
November 10, 2016
Action for Innovation is an intensive course that puts the best of London to full use, guiding participants through the creative Mecca of Shoreditch in East London. To create momentum participants are swept through hotel lobbies, co-working spaces, offices and restaurants. In the first session the group visits five different companies all working with innovation and communication, then carries out workshops putting their new knowledge to use. Course leaders Joe Coppard and Fredrik Heghammar, Another Tomorrow, let the group visit several start-ups, rather than traditional companies—much appreciated by participants.
The course follows the SLING innovation model, offering new ways of working on development processes, and sharing knowledge around process thinking that make it easier to keep up during times of rapid change, whereever higher levels of integration and interaction are required. Participants from Peak Performance, Nyhetsbolaget, Swedish Sports Confederation, Powel and Sevan took part in the last trip.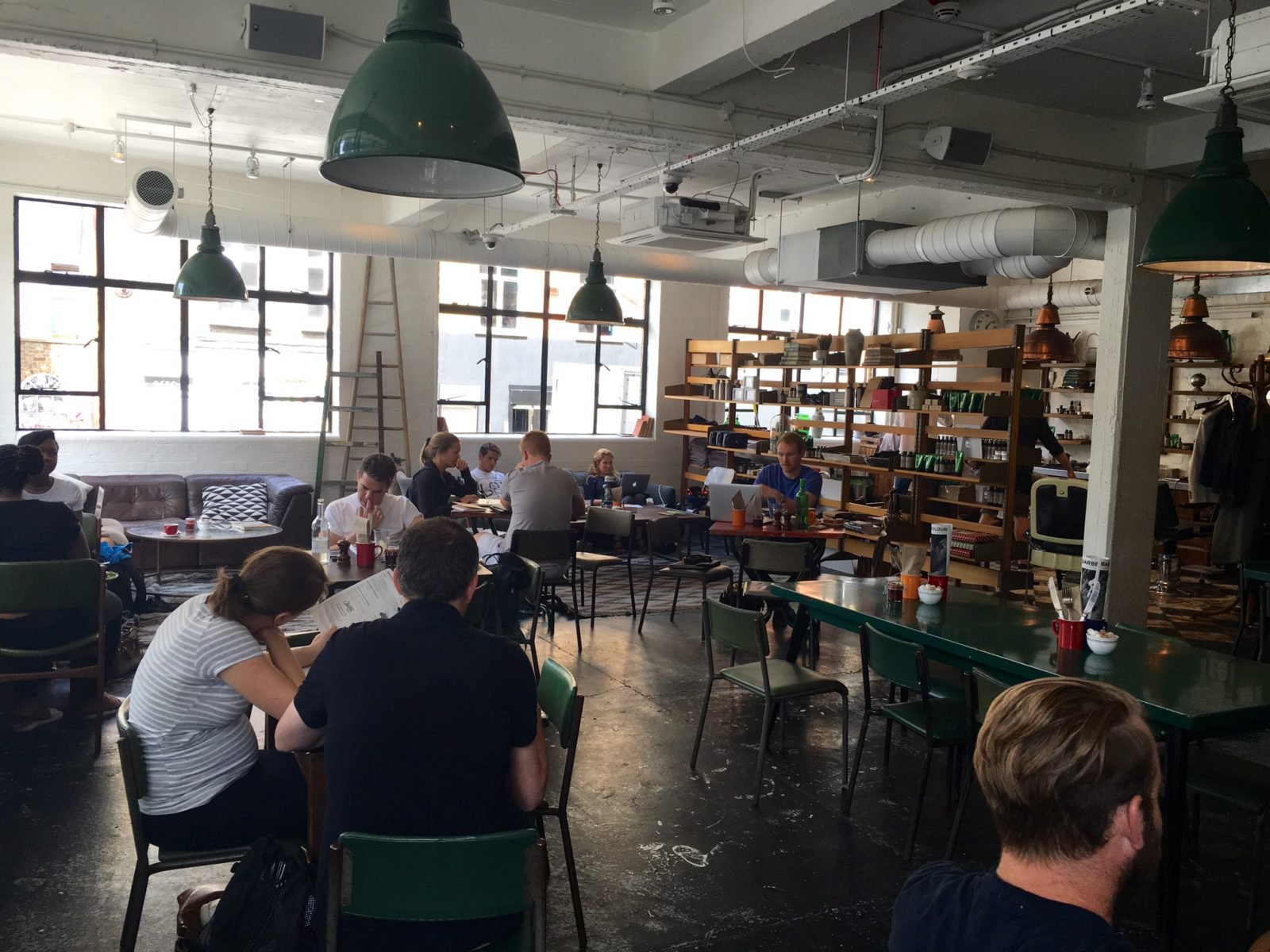 One of the participants was Erika Persson, Advisory Services Director at PWC, which has a strong global focus on customer experience, digitization and innovation.
Erika, you wanted to increase your knowledge of the innovation process, broaden your network and get inspired. How did the course meet your expectations?
For me Action for Innovation was cool, a blast of fresh air when it comes to inspiring innovation! The course set-up—switching between visits to relevant, successful companies and intensive workshops on all the different phases of the innovation process, gave a perfect mix of new knowledge, inspiration and insight into how I can tackle my own challenges.
How did the course actually work on location in London?
I think the course coordinators, Frederick and Joe, were fantastic curators, weaving in challenging, inspiring lectures that really put the future and innovation front of mind.
Also taking part was Berghs CEO Camilla Wallander, who is living in London to develop Berghs' international strategy, and who also contributed to developing the course format.
Camilla, what was the most rewarding thing about the course for you?
The course was inspiring, it gave great opportunities for networking and I really loved having the time to get around and talk to people between each stage. The parts I appreciated most, and got the most out of, was the so-called "discovery phase" where we explored possibilities — and the testing phase, where innovative ideas and concepts were tested against target groups, using really sharp tools.
What will you be doing during the next course, 26-27 January?
Good feedback from one of the participants was: "Run SLING on the course and take it to the next level." So we will! Our participants were really engaged, they gave us great evaluations, and took the time to guide us in how we can develop the course. We'll give full access to the SLING model, improve various exercises and give more time for workshops, exercises and reflections afterwards, so people can really concretize their impressions. To make things even more dynamic, and put sharing the experience into even sharper focus, each participant will record a short film on their phone presenting themselves and their company's challenges before the course starts.
What are you going to act on first, now the course is over?
We know that the course itself is just a small part of how we really benefit from new knowledge. The first thing is to set a clear goal for yourself, and then take time to sum up and reflect on what you've learnt, and then quickly begin acting on your new knowledge. We're tailoring a course in process management internally right now, in December, to get more people using a new range of methods in their project and process work. Next year we're launching new "hack days" for interdiscipline collaboration quarterly.
Companies in London taking part will vary from course to course. Here is an example of five companies that took part in the first session of Action for Innovation: