Berghs Communication Design students in design sprint with +rehabstudio, London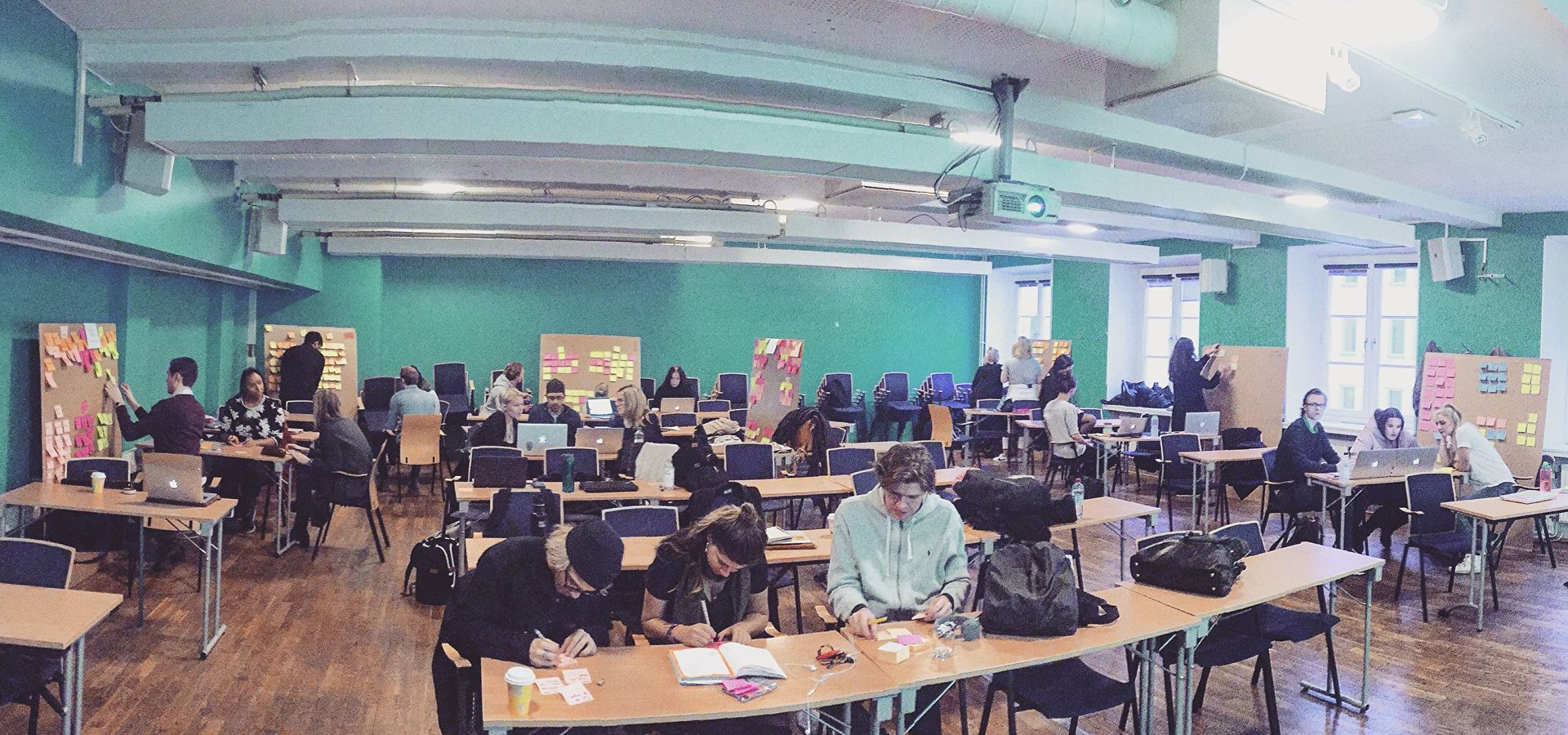 As part of preparing students for relevant needs and skills in their job future, Berghs had the opportunity to collaborate with one of the most inspirational creative tech companies around, +rehabstudio in London.
Written by Berghs School of Communication
April 25, 2017
The collaboration was built up as a one week design sprint with the aim to create conversational interfaces .
"At Berghs we teach the method of Action Based Learning and the week with +rehabstudio was a real mind-blowing experience that brought new methods for the creative process for the first year students" says Pål Pettersson, Program Director of the two year Communication Design program.
The sprint was part of one of the major courses at the Communication Design program and was made possible with Stephen Horner, Creative Director of Design & UX and the colleagues at +rehabstudio, Course Leader Jenny Theolin, and Facilitator Camilla Brandow.
How did this collaboration come about, Jenny?
One of the main aims of the Communication Design 2 course is to enable the students to build a strategic backbone in creating solid and thought-out design by using a service design approach.
I thought it would be an additional challenge for them to collaborate remotely with an agency in London; and +rehabstudio couldn't have been a better partner.
Through five high-intensive days, +rehabstudio, supported by local Facilitator Camilla Brandow Gustafvsson, took the student on whistle-stop tour of their Triage process, a creative process +rehabstudio have developed and actively use in their day-to-day activities.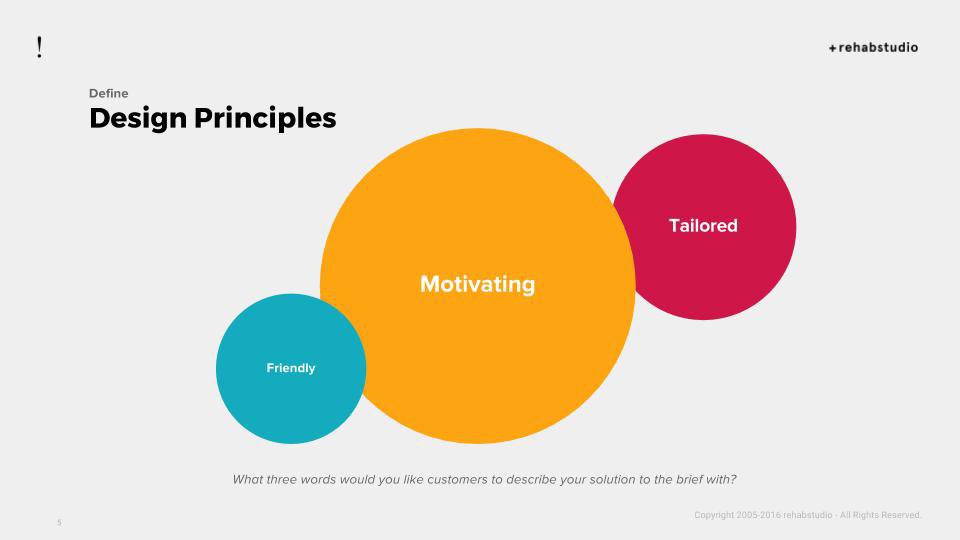 How do you find the result from the students?
"We were thrilled with the results! The students demonstrated a strong understanding and application of the Triage process, and it showed in the quality of their creative responses." says Stephen Horner.
What was the most valuable part of the sprint for the students?
For the students the Triage sprint with +rehabstudio opened up new perspectives in the creative process and in different methods of prototyping; "I enjoyed the different ideation methods like the Crazy Eight. I have used them in other projects since", "Prototyping makes you rethink the design elements a lot!",  "The ideation methods which I could bring with me to future projects. I might bring the entire process with me, but it was nice to be able to pick my favorites", "The insight part is always valuable since it creates a starting point for the final solution" are some of the comments from students in this collaboration.