Upskilling with UX Writing: Martin's Point of View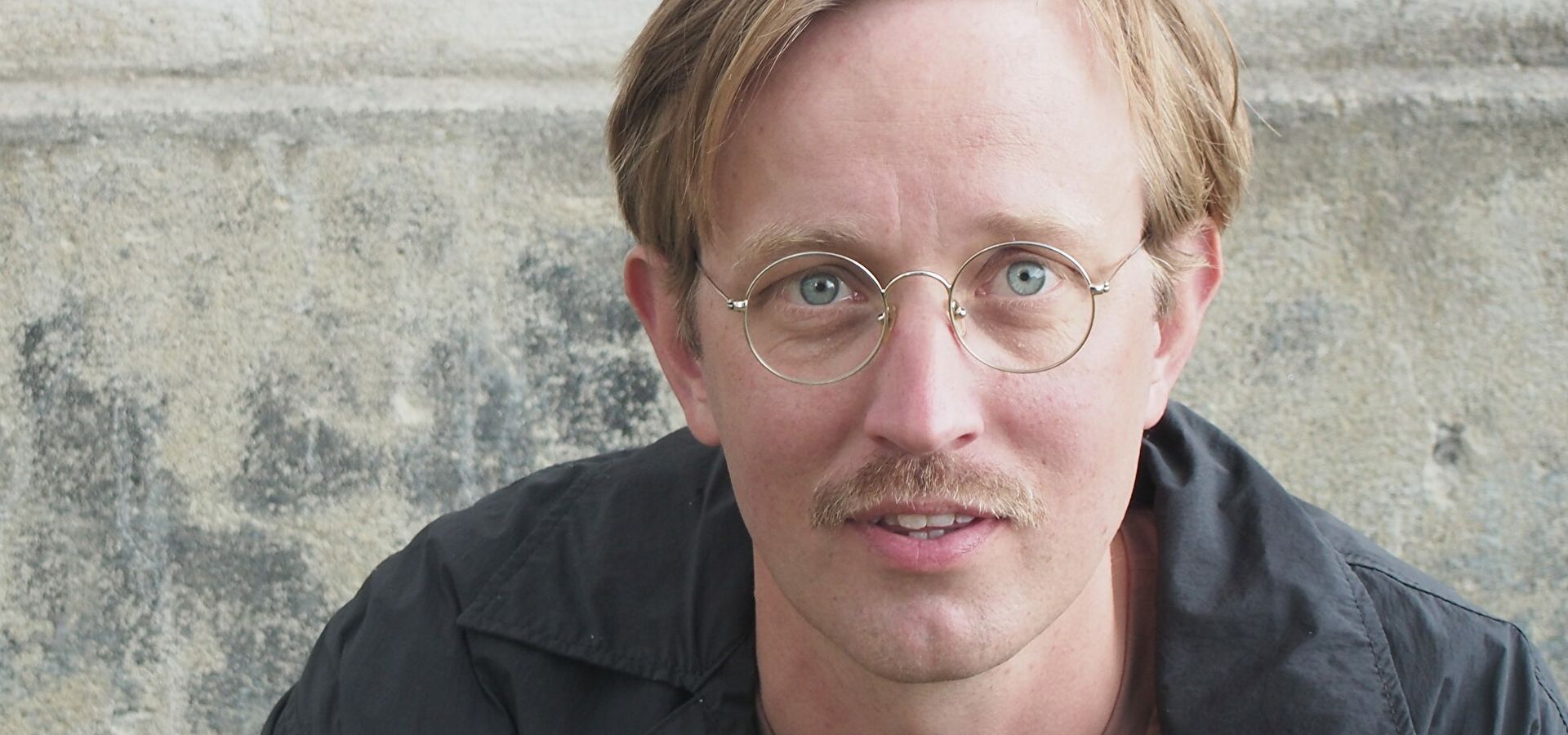 Already well into his professional life, Martin, a graduate from Berghs' English-language UX Writing course decided it was time to upskill and apply his existing writing abilities to a new challenge. From gaining new perspectives to applying new approaches to design problems, we caught up with Martin to hear about his experience during the course, how it's impacted his career, and why he'd upskill again in the future.
Written by Max Maccarone
January 10, 2023
Hi there! Tell us a bit about yourself.
My name is Martin, and I live and work in Stockholm. I spend most of my time juggling family life and work, and try and squeeze in learning jazz guitar as much as possible.
What is your current position, and how did you end up there?
My current position is as a Business Expert within the learning design field at H&M Group. In English, that means I design global digital training for H&M Group and its portfolio brands.
How did you decide that taking a course was the right path for you and your career?
I felt I needed a new perspective. I wanted to evolve within my competence, but also I was curious about opening up the possibility of moving more into a more UX-specific role, but I also wanted to evolve within my role as a Learning Designer.
What got you interested in UX Writing?
Whatever I've been doing in my so-called professional life, writing has always been at the core. Whether that has been journalism, writing screenplays or writing the copy for digital courses.
So when I started to look around to see how I could best make the transition, I looked into UX design, and a friend that works within UX suggested UX writing. I then met with a UX writer in Stockholm to learn more about the role. After that meeting, I understood that the role of a UX writer (or Content Designer) and a Learning Designer is quite similar, with a few exceptions. So, it felt like a natural transition for me to make.
Upskill today with a course!
With a cutting-edge course from Berghs, on-site or online, your opportunities for learning are truly endless! Browse our courses below to find the right one for you.
Browse our courses
How did taking a course impact your career?
I'm now working with a greater focus on UX writing and with more structure. I've incorporated more research into my workflow. I feel more secure because I have the tools and knowledge to make informed and inclusive decisions when writing copy for our courses. It has also landed me a few more exciting projects.
What did you get out of the course you took with us?
So much! So, it will be hard to be specific because Jane is like a fountain of information, making the weekly meetups informative and a blast. I also feel the new perspectives the class provided have been invaluable. We were a pretty diverse group from all over Europe and the US, with different backgrounds, which made the weekly assignments interesting and provided perspectives that wouldn't have been available to me otherwise.
Did you find any challenges in upskilling/reskilling whilst already working?
Not really. I was a bit worried about the time and if I'd feel stressed trying to complete the assignments while also managing my full-time job. But with how the course was structured, I always felt in control of my time and was never pressed to do more than I could manage, which was really nice. It created an inclusive environment because we all could manage our time so that it suited our own life situations.
What value do you see in upskilling/reskilling a few years into your career?
I think it is something really valuable to do. Because we all get stale and fall into bad habits and ways of working that might not be the best ways of doing things. Also, it makes going to work a lot more fun because you've learned something new and can therefore approach, in my case, a design problem in a whole new way with a whole new set of tools.
Do you see further education as a part of your future career plans?
I think so for sure, I've always been very curious and want to learn new things, but I also have a side to me that if I get too bored or stuck in my ways, I lose patience fairly quickly. So for me, it's a way of staying engaged and keeping things interesting.
What advice would you give someone mid-career who's considering taking a course to upskill/reskill?
To quote a famous sneaker company: Just do it. The worst thing that can happen is you learn something new that you can apply to your current role or find a new career path to go down. To be honest, I can't really see any downsides.