Courses for professionals
Learn new tools, advance your career, and meet other professionals working in the field. Take one of our cutting-edge courses – either onsite or online – while still working at your day job.
Reviews
"Extremely future-oriented and up-to-date!"
"Great structure, and the assignments are well-arranged and very practical."
Admission process for our courses
Register for the course
We process your application
You are offered a place
You accept/decline the offer - Commitment time
You start the course
Course Directors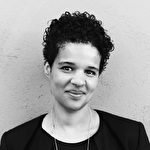 Lydia has worked in Stockholm and New York with brands such as NBC Universal, Swedish Television, Warner Music and WWF, and agencies such as Prime and House of Radon. Her professional experience covers social media marketing, strategy, community management, content production, and performance analysis.
Founder and Chief Design Officer at SAI, an independent digital design practice in Amsterdam. Michael has extensive professional experience with branding, strategy, planning, and digital production from Perfect Fools, 180, AKQA and more. Michael is also an experienced teacher, he has led international online courses at Berghs since 2017.
Ivan is the Executive Creative Director at SET Creative in New York, an agency focusing on experience design. Ivan has worked with leading global companies and brands including Sonos, Cisco, and The New York Times, and his expertise sits at the intersection of brand strategy, advertising, and service design.