Courses for professionals
Learn new tools, advance your career, and meet other professionals working in the field. Take one of our cutting-edge online courses – while still working at your day job.
Reviews
"Deep digging into the design process with big variety (of applications) depending on the task/product"
"Quick dive into a subject many designers would need to know more about. "
Admission process for our courses
1.

Register for the course

2.

We process your application

3.

You are offered to enrol

4.

You accept/decline the offer - Commitment time

5.

You start the course
Course Directors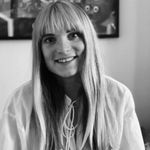 Nicole Michaelis
Course Director, Content Marketing
A copywriter and content strategist. She specialises in tech, her work is both creative and data-driven. Originally from New York and Berlin, she now runs her own independent studio in Stockholm helping international brands to tell stories that matter to them and their audience.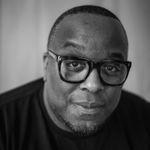 Rob Scotland
Course Director, Brand Strategy
Rob is the Head of Brand Marketing at Veo, a sports-tech startup. For over a decade, he has worked as a brand consultant together with leading adverting agencies and multi-national brands. Rob is based in Copenhagen and has business in the UK and the USA. He is an experienced instructor, a proud TED Talk alumnus, and a former amateur American Football player and coach.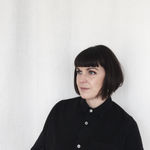 Jane Ruffino
Course Director, UX Writing
A content designer, UX writer, strategist, and researcher based in Stockholm, Sweden. With her content design studio, Character, she helps clients of all sizes use language to shape products and services. Her professional experience includes documentary production, journalism, content strategy, adult education, and design practice. Jane is a frequent speaker and workshop facilitator at conferences and events around Europe, and she's completing her doctorate in the archaeology of digital worlds.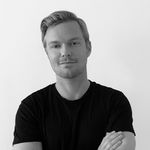 Oscar Wickman
Course Director, Art Direction for Advertising
Oscar Wickman has spent his career working in the agency and tech world of San Francisco. He is specialized in Art Direction and Creative Direction working with clients such as Activision, Levi's, Samsung and Playstation.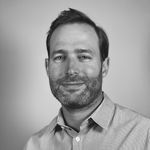 Lucas Galceran
Course Director, CRM and Customer Journey
Lucas Galceran is a digital marketing consultant. He specializes in marketing automation and his work is performance-driven and innovative. Originally from Barcelona, he runs his own consultancy firm from Zurich, helping brands define and implement their digital strategy.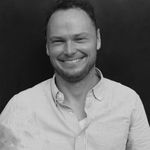 Andreas Conradi
Course Director, UX and Digital Product Design
Andreas consults on all aspects of digital products, from definition to production for clients in public health, retail and finance. Currently, he is building highly collaborative, cross-functional teams around lean product initiatives. Occasionally he is teaching at King's College London and Berghs School of Communication. As a proud dad of 3, he's curious and optimistic for the world. Now more than ever, he's eager to create positive change for people and business.