How Amir Landed His Dream Job at Apple after Berghs Bachelor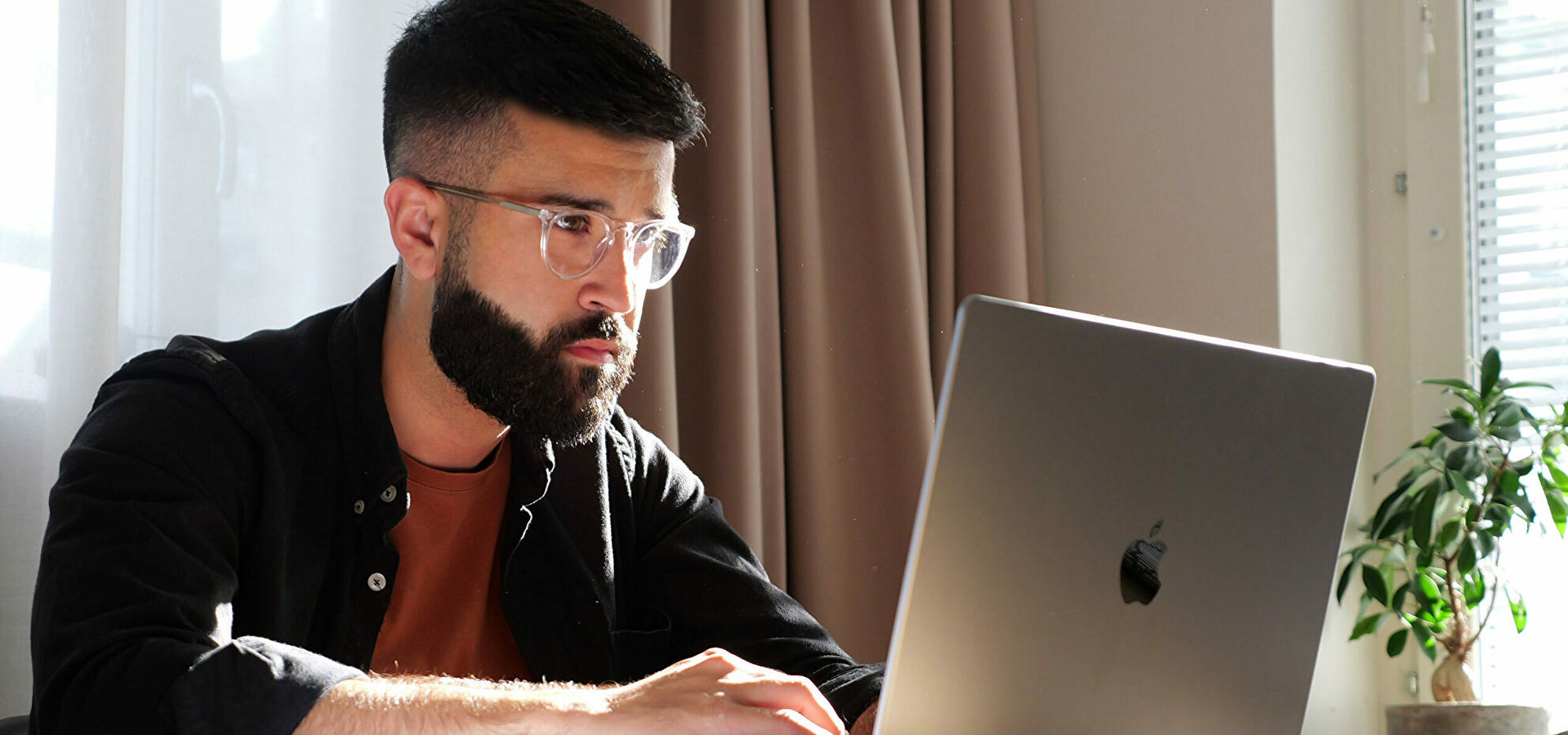 After completing his foundation semester at Berghs, former Berghs Bachelor student Amir made the move from Stockholm to San Francisco to continue his studies at the Academy of Arts University (AAU). Working today as a Senior Visual Designer at Apple, we caught up with him to hear about his journey to San Francisco, his studies and making his (design) dreams come true in the USA.
Written by Max Maccarone
November 8, 2022
Hi Amir! Tell us a bit about yourself?
My name is Amir Otaifa. I'm 25 years old, born and raised in Stockholm, Sweden. Since discovering my love for design, I've set off on a journey that has led me halfway across the globe to San Francisco, working at Apple as a senior visual designer. It's a dream come true … but more about that later!
What was your professional path from Berghs to AAU to your job at Apple?
Alongside my studies, I've always had some form of freelance design work. For me, this was an opportunity to develop my craft and apply the lessons I was learning in the classroom hands-on (oh… and pay the bills of course).
It started with simple motion videos for small clients, but as my experience grew I was able to take on more complex projects with bigger, and more globally recognized brands. This included Samsung, where I was part of the CX team working on the Nordic websites.
Why Berghs Bachelor? What made you choose the program?
After finishing high school, I started working in IKEA's kitchen department where I was designing kitchens for customers. The part of the process I enjoyed the most was distilling the customers' needs and turning them into practical, visually pleasing and simple solutions. Looking back at my experience now, I can see that this is the foundation for good UX. It was during this period of time that I realized my future craft needed to be visual!
But, the fire in me was ignited after seeing an animated video produced by Apple to promote one of their events. It was at that moment that I fell in love with motion graphics and decided there and then to immerse myself in the subject.
After looking at my options, I quickly realized that Berghs was the obvious choice for me because it's simply the best in its class. I initially started an evening course at Berghs in Art Direction, which assured me that I should apply for the Berghs Bachelor.
Get Global With Berghs
Launch your international education with the Berghs Bachelor program. One action-packed foundation semester in Stockholm, followed by a world of opportunity at one of our global partner schools.
Apply Now!
Studying abroad can often have its ups and downs, what was your biggest challenge and favorite moment?
The first semester was the hardest. I found myself in a foreign land and far away from the comforts of home. My life had taken a completely different path to what I was used to and it left me questioning if this was the right choice for me. On top of that, because of the significant financial investment I set extremely high expectations for myself in terms of what I wanted to achieve in the US. However, as the months rolled on, San Francisco began to feel more like home.
Come my second semester I had made a few friends, joined the soccer team and was now living by the beach. Life felt harmonious and I was enjoying every moment. It started to feel like the dreams I had for opportunities in the US could actually come true.
What were the best takeaways from your semester at Berghs?
Berghs gave me a solid foundation of skills in strategic communication, visual design and marketing. These helped me build the career I have today. Above all, I walked out of Berghs with a can-do attitude and a growth mindset. These fundamentals helped me stand out during my time at AAU. With a class full of ambitious and high-achieving students, naturally made me up my game and expect the best from myself. It's true what they say, you are who you surround yourself with and at Berghs, you're surrounded by some of the best.