Why Mental Health is Important at a Communications School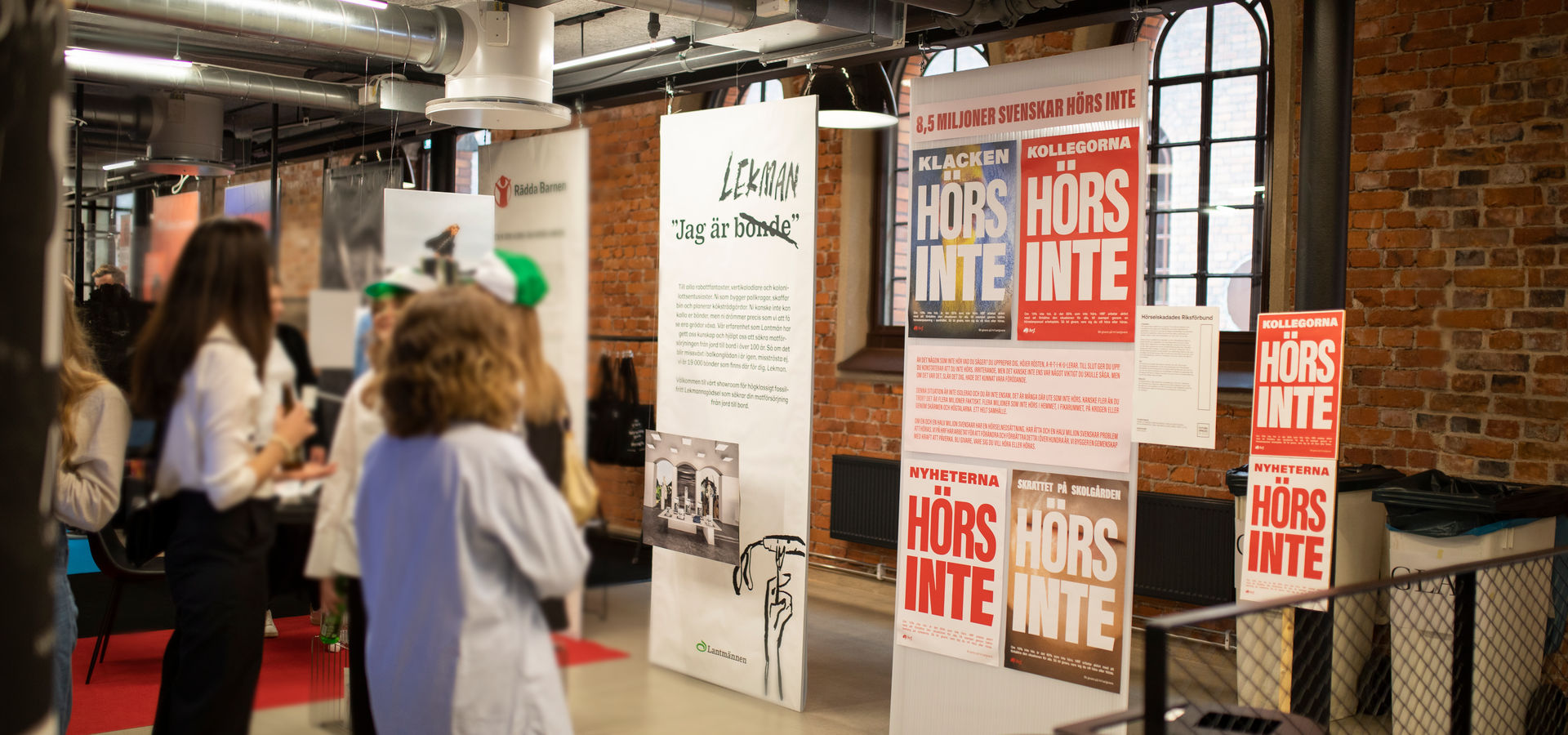 Mental health is a hot topic both in the communications industry and among young adults. It can be an issue from a variety of perspectives and create challenges both for one's health and in creative work. That's why Berghs actively works to support students and hopes to have a ripple effect all the way to the industry.
Written by Berghs School of Communication
October 25, 2023
At Berghs we consider working proactively with mental health an important endeavour. We are continuously working to educate and support our staff who work with our full-time students on mental health.
"We have been making proactive efforts to support our students' mental health for years with things like group sessions, sharing information and offering support to promote wellbeing, mental health, and stress management. We are continuously also working to create an inclusive environment since that can also affect our mental health. We offer support to our staff that work with our full-time students to educate ourselves about student support and pedagogical accomodations," says Marie Alani, Berghs' Head of Faculty.
In the past few years, the communications industry has spotlighted challenges with stress and performance anxiety among professionals. This is another reason why Berghs believes in having an open dialogue about mental health and wants to provide students with strategies to handle working in the industry.
"Hopefully, our work can lead to a positive impact on industry norms around how we work and what demands are placed on employees in terms of personal sustainability," says Marie.
For the past few years, Berghs has had a collaboration with psychotherapist Helena Killander. Helena has a long relationship with Berghs, as a former student but also having worked at the school before switching careers to become a psychotherapist. She has a deep understanding of what it's like to study and work in the communication industry.
"Most students who attend Berghs really want to put in an effort into their studies and are high performers. They want to show up as the "best version" of themselves. That's fantastic and creates a lot of energy. However, it can also be triggering in an environment where one compares oneself to others, diminishes one's own skills and enlarges others', and in the end suffer from imposter syndrome. Having performance anxiety is common. Unfortunately, these things can lead to obstacles to be able to perform at one's best. We want to stop that cycle. One way of doing that is to create a better understanding for oneself and to find a method that can be helpful when things feel shaky. An important part of this is to understand that you're not alone," says Helena Killander.
What is Berghs doing on a practical level?
Berghs offers all full-time students sessions around stress management, performance, recuperation, and individual psychotherapy support sessions. These individual consultations are confidential and free of charge.
"It's great that Berghs takes this issue seriously and is equipping future creatives with helpful and effective strategies. New talents need to bring a compassionate mindset into an industry that is often demanding," says Helena.