10 great apps to enhance your everyday!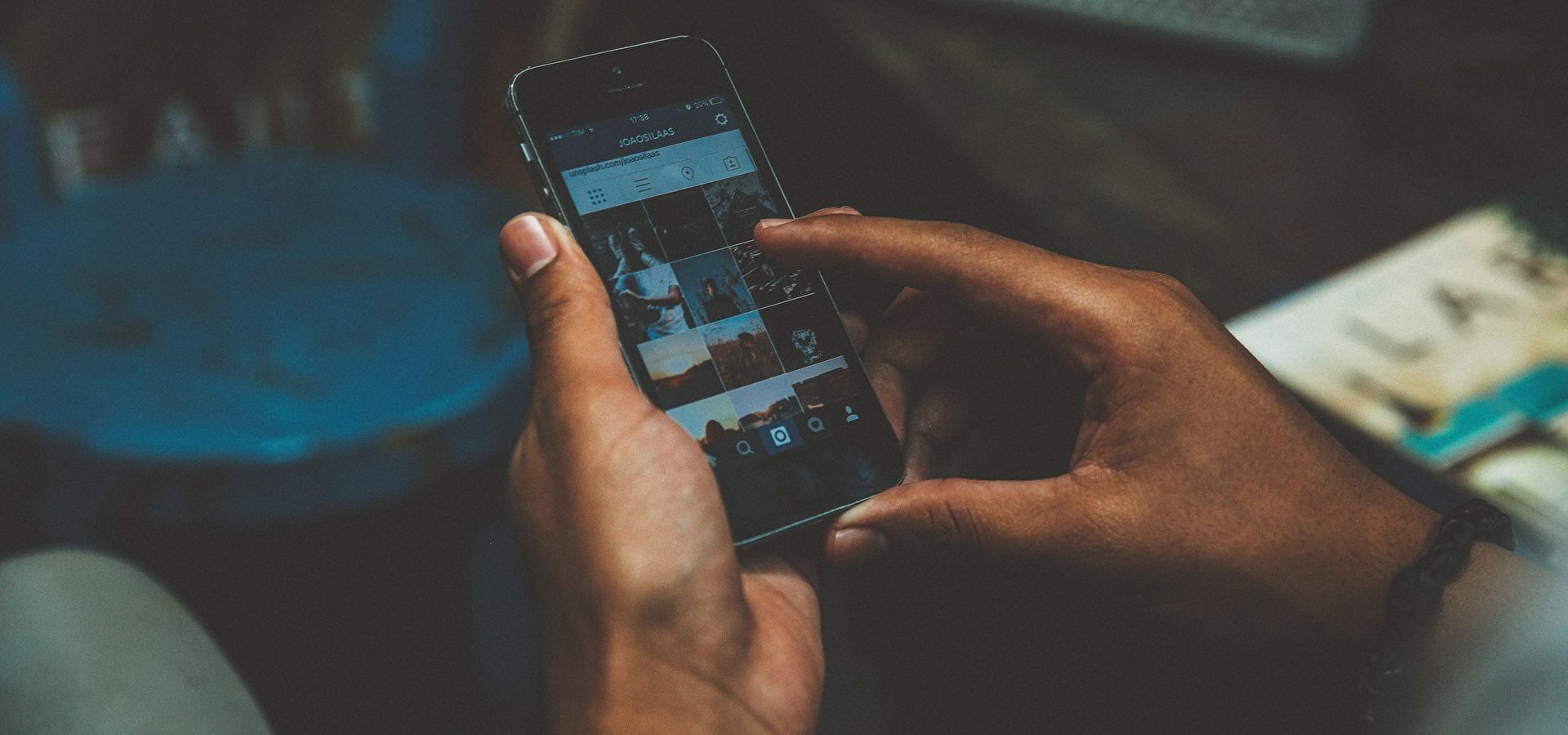 New apps are a dime a dozen these days. To take the stress out of app-hunting and to help enhance your plugged-in time, we've collected 10 incredible apps we've come to love. Nothing beats finding a new favorite app – one that helps make living life that much easier, more fun, and more effective.
Written by David Lindh
September 17, 2019
First up: Brain.fm! Through AI and scientific masterwork, this wonderful app selects music according to your specific needs, focusing your brain activity in the right direction. Say you want to work focused for 60 minutes, concentrate on writing for 90 minutes, or unwind for 30 minutes. Brain.fm creates a music collection based on your individual focus at the time. For those of you who have already tried Coffitivity, a desktop app that plays ambient café-style background noise to enhance cognitive creativity and was somewhat ahead of its time, Brain.fm is a more developed version based on the same concept. Only this time around, static background noise is replaced with pleasant sounds and music. And the first five sessions are free!
Wave farewell to all those back-and-forth mails and messages in the struggled attempt to find the perfect meeting time. With Calendly, you enter the times when you're available to meet, so that the people you need to meet can easily choose a time that works for them. The perfect app for anyone working in project management, sales, at an agency, or anywhere else where meetings are the way of the day. Save time and make yourself more available precisely when you really can meet with Calendly!
Love lists? Then Wunderlist is the app for you! Make lists of your own, or share them with others. Here are just some of the kinds you can create: work to-dos, grocery lists (a great way to avoid double purchases – never again meet your partner at the front door each armed with a fresh milk), weekly meal plans (that you check off day by day), great new restaurants, stuff you can't live without but can't yet afford, films or series you'd love to see. Simply check off each thing as you complete it, and look back at all the things you've done, bought, accomplished, and managed in the history tab. Life, sorted!
A fantastic note-taking app, Otter records and takes meeting notes – in real time! Keep focused on the conversation, safe in the knowledge that all information (negotiations, highlights, images, participants) is being transcribed into rich, complete notes – saved, searchable, and shareable with your team. Sync Otter with your calendar and receive reminders to record your meetings when they are about to happen. One little catch? Otter only works for meetings in English.
Ever take pictures on your smartphone? We figured as much. Many of the cool functions used by professional photographers in Adobe Lightroom have now been compressed and customized in the form of a simple mobile app! By taking a photo in the Lightroom app, you are then given access to a higher-quality format (raw image file) and more extensive editing capabilities. Features include full control for editing colors and fine-tuning exposure. And get this – it even comes with smart functions for categorizing and sorting your images.
Daygram is an incredibly simple digital diary app. While many other diary apps are built on complex, clunky concepts, Daygram embraces minimalism and offers a timeline overview of all previous entries. The simple, intuitive interface leaves you in peace to focus on writing. Make a quick and simple diary entry a part of your daily routine, whether you write about a thought you had, a meeting you attended, something you're thankful for, or something you're dreaming about.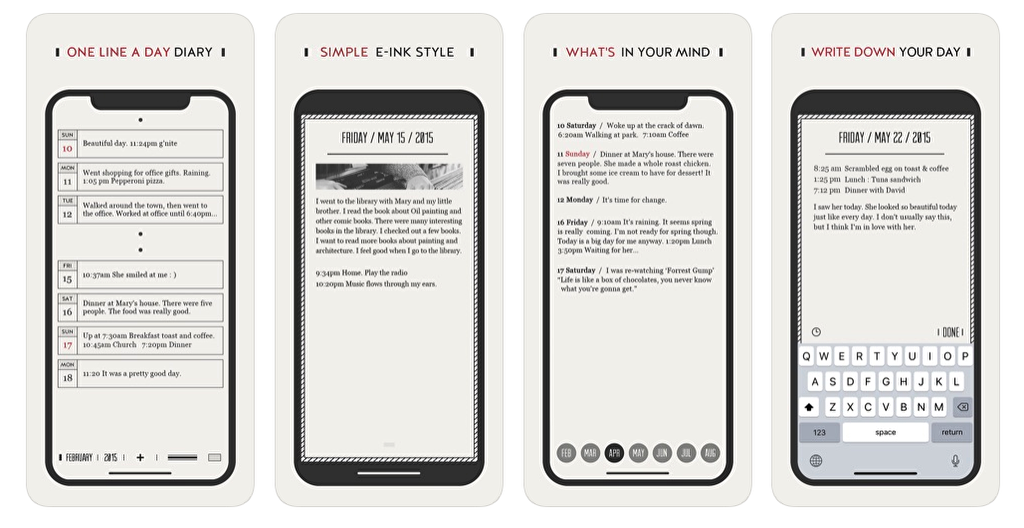 Social media nerd alert! Unfold offers a simple toolkit for digital storytellers. Create eye-grabbing stories by selecting from 150+ templates and fonts. Enhance your stories – giving them that professional, cohesive touch – with Unfold.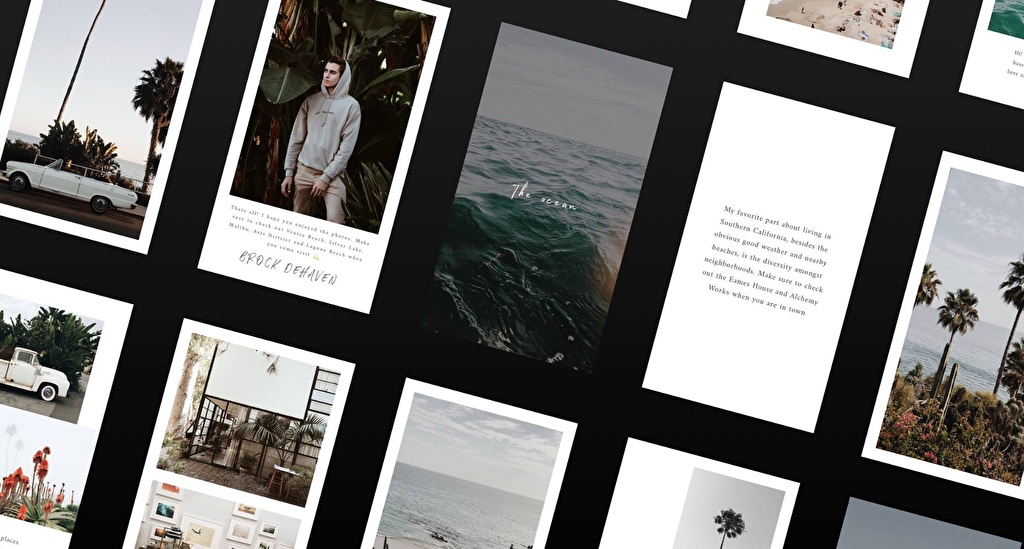 Not all that great at defining and setting boundaries when it comes to how much time you should spend on certain tasks or activities? Help is here! Visual Timer helps you manage and track your time, whether at work or play.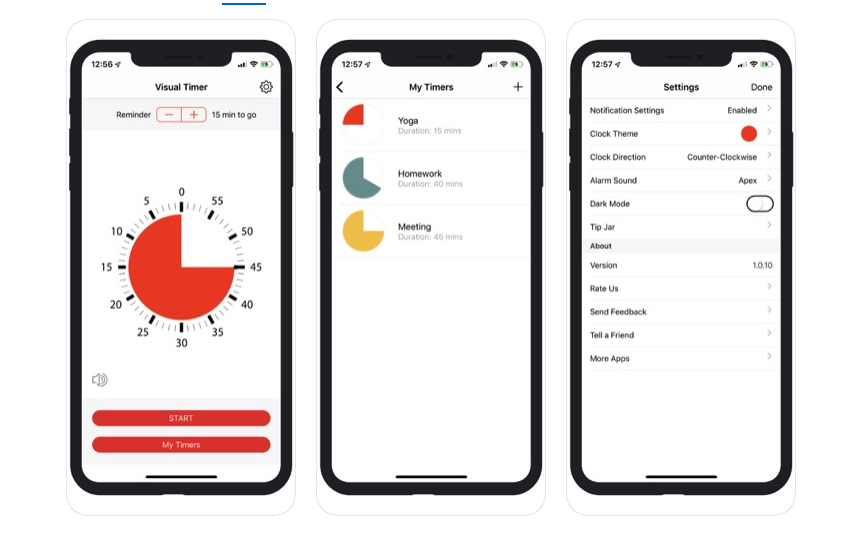 Just what was life like before we were able to convert our documents into PDFs? TurboScan takes it one step further, transforming your smartphone into a virtual scanner. Documents, receipts, books, photos, whiteboards, handwritten notes – you name it! Scan your multipage documents quickly and easily to create high-quality PDFs or JPEGs, and then name, store, and send them wherever you want. A dreamy combination of usability and simplicity.
A fun, friendly learning app, Duolingo offers up 26 different languages for all you multilingual enthusiasts. Each course is made up of short, game-like exercises that progressively become more difficult as you work through the app. Fun gamification paves the way to improving your language skills in one or more selected languages, all while tracking your progress in a fantastic interface. We love apps that grant equal space to learning and entertainment. A winning combo!