Alessandra Lariu: "you are the only person responsible for your career"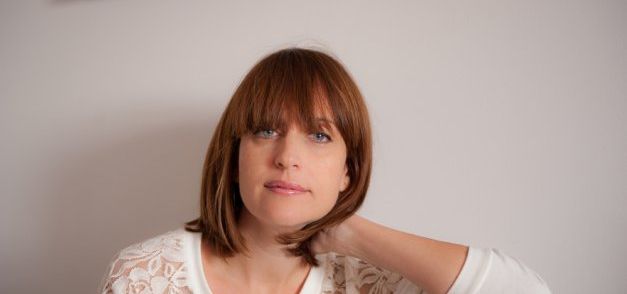 This week, Berghs' students met with creative genius Alessandra Lariu, CEO of Shout and co-founder of SheSays. Alessandra held seminars on the future of work and how it influences agencies and also held a seminar at Berghs Bar.
Skrivet av Berghs School of Communication
Januari 25, 2012
Born and raised in the Brazilian jungle, Alessandra moved to London at the age of 23 to study. After having worked within the industry for about 16 years, first in London and later New York, Alessandra recently decided to leave her job at McCann Ericsson and give all her energy to transforming her own project, SheSays (a 5 year old award-winning global network organization focused on the engagement, education and advancement of women in digital marketing), into a business. Shout was born. Shout is a crowdsourcing site, a platform for women in digital advertising to collaborate and get paid and for companies to harness the collective wisdom of women to improve their business. Matchmaking for professionals, if you will.
Hi Alessandra, what have you shared with Berghs students this week?
It was really fun because it was supposed to be a seminar about the creative process and how there are other ways of approaching the creative process, Shout being one of them. So I started off talking about these things but then we ended up talking about a lot of other things, such as big agencies versus small ones, interviews and awards. We went all the way to discussing different agencies in different countries. I think we finally covered about five topics.
The seminar open to the industry was kind of a crazy try, I was talking about how the world is changing and how it also might change the way we want our work to be. For example, maybe there are other things than salaries the agencies can help their employees with, maybe we don't need to work in offices as we know them and other things like this that are changing right now.
If you were to give the students one piece of advice that you wish you'd known yourself back when you were in the beginning of your career, what would it be?
I would say if you're not happy, change it immediately. I procrastinated and lost about three years when I could have done more interesting things, because I thought that's the way it should be and it's not. If you feel something is not right you have to change it.
Another thing is that in everything that you do, you should think about what your next move is going to be and what it will make your portfolio look like. And to remember that you are the only person responsible for your career. In the end of the day, you could be the best CD out there but if you don't look for, and ask for, what you want chances are you are going to get less and less. Some people think that if I just work really hard I'll get rewarded and I say you should also ask and remind people you are working really hard. I've seen this happen so many times. And if you think about it, given a choice for a manager not giving someone a raise if they don't ask for it, they would probably choose not to.
You have to have confidence. You should remind yourself that you've got nothing to lose. They can say no. And then you will have to make the decision: "do I stay or do I go?"
Where do you find your inspiration and energy?
Actually, students. I love talking to them! They are such an inspiration, so motivated and fresh and they've got no baggage. I love helping people, I personally mentor 5 people through SheSays and I also learn a lot from them. Aside from that I really like to travel to crazy places that people haven't been and I love architecture. I'm building my own house from scratch right now, in upstate New York. And I love really dark books as well, like Jonathan Franzen.