BERGHS NAMED WORLD'S BEST SCHOOL – AGAIN!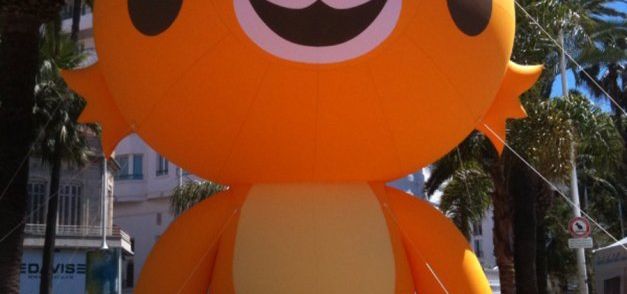 Interactive Communication Students Dominating the International Award. For the first time ever, a school is announced School of Year, two years in a row. 2010 Berghs is again recognized as the Future Lions School, with four of the 20 shortlisted projects and three of the five finalists being work of Berghs' students.
Skrivet av Berghs School of Communication
Maj 6, 2011
James Hilton, Co-Founder & Chief Creative Officer AKQA, was looking forward to celebrating with attending Berghs students and staff accordingly.
– With a record number of entries this year, and an amazing standard of work, this is a huge achievement, he says.
Pär Lager, CEO Berghs School of Communication states:
– Now, our students are really placing themselves on the world map of creatives. First time winning this kind of award, it might be considered luck. This time around though, we are really showing that we are the world's best communication school with the world's best students and teachers.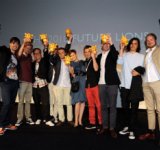 The Future Lions Winners 2010 in Cannes.
James Hilton continues to express the quality of the entries this year.
– The future inspires us. And after witnessing the birth of the 2010 Future Lions in Cannes, it's more inspirational than ever. Future Lions goes from strength to strength, and this year the quality of entries was simply amazing; the production values, the innovation and the brilliance of the ideas were testament to the incredible talents of the winning students, and AKQA is honoured to be a part of this.
At the Cannes Lions Awards, Berghs was giving a presentation during the seminar sharing the Berghs' key to success. Pär Lager, CEO Berghs School of Communication was proud to receive the Future Lions School Award together with the students in Cannes.
Pär Lager says.
– I'm extremely proud, also beacuse – even though it wasn't mentioned in the brief – two out of three solutions were dealing with sustainability. Then I feel that maybe we are making the world a little bit better, and I really hope this can be a boost to other schools and agencies as well.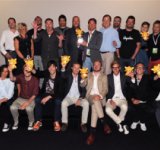 Berghs and AKQA team in Cannes.