Berghs Sharing Latest Trends In Helsinki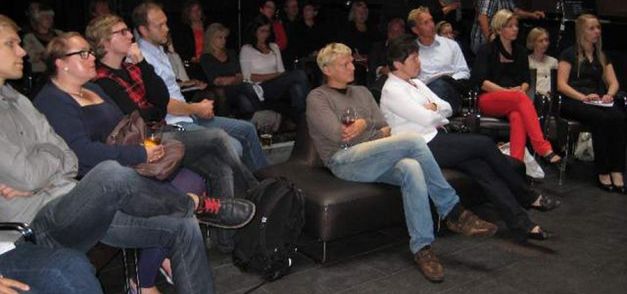 Pär Lager, CEO Berghs School of Communication held an inspiring seminar about the latest trends in communication, in Helsinki on August 25. The 45 attendants were also given a number of examples of successful student work based on real cases from Berghs.
Skrivet av Berghs School of Communication
Maj 5, 2011
Refreshments and snacks was served at the seminar that took place at Ahjo Club. The audience was given a chance to ask questions about the upcoming courses in Helsinki. Pär Lager challenged the participants with one settling question: What is the most influential trend in communication? 
Everyone had the opportuity to send their personal answer by email and a chance to win a spot at one of Berghs Finnish courses, free of charge. The participants responses were many. Here are some:
Participation, integration, dialogue, collaboration, consistency, escaping – from duty, work, routines, city, hurry, big grocery shops and unhealthy food.
The three lucky winners of a free course at Berghs in Finland:  
Jaana Ehrnrooth; VV-Auto, Mia Leppäla; MARK and Anitta Pirnes; Perfecto