Berghs Strategic Certificate kick-off: the team meets up online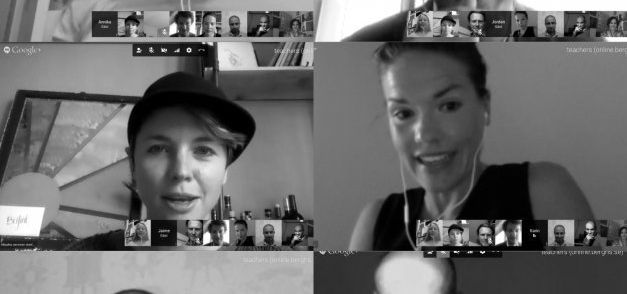 Berghs Strategic Certificate had its kick-off meeting today, with all of the Content Providers checking in from different places around the world: Jaime Harrelson from her place in San Francisco, Jordan Berkowitz from an airport in London, Annika Rehn from her office at Lowe Brindfors in Stockholm, and the rest of the team from their houses and offices around Sweden. The meeting was a very good rehearsal for all of the instructors, and a way to experience once again what classes will be like later in Fall.
Skrivet av Berghs School of Communication
Augusti 12, 2014
 – From (not so) small-talk to technicalities to schedule, it was great to see this team coming together in real time on Berghs' Online Platform. We talked for over one and a half hour on Google Hangout and at the end of the meeting we had almost forgot that we were not in the same room, comments Marco Ortolani, Program Director for Berghs Strategic Certificate.
– This is the right feeling. We do not want online teaching and learning at Berghs to feel distant in any way, on the contrary we offer close contact with top professionals and the highest possible level of interaction, in small groups. This is what the students should expect from this education program.
Do you want to join in and study online and in English at Berghs, with the best names in the communication industry?
The program starts on October the 1st. Applications are still open!
Check out the course outline on our website and explore the team of top international professional that will guide you through two semesters of action based studies at Berghs, fully online and in English.
When you're ready, just apply here!
If you have questions or want to know details about the program contact the Program Director
Marco Ortolani
or the Coordinator
Gabriela Prado
directly.
See you online at Berghs soon!