Berghs students awarded in Cannes Future Lions 2012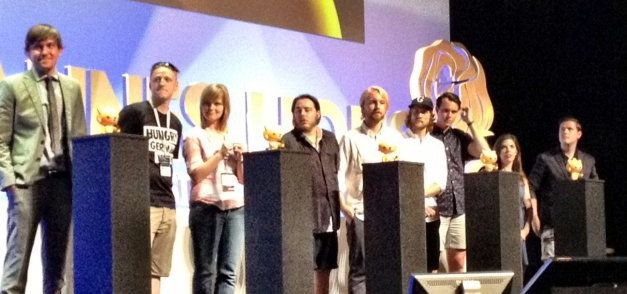 Last week Berghs students impressed the jury of Cannes Future Lions of the Year, who awarded Berghs with two out of five winning entries.
Skrivet av Berghs School of Communication
Juni 26, 2012
The task in Cannes Future Lions of the Year, a competition founded by AKQA, is to advertise a product from a brand in a way that couldn't have been done five years ago, to an audience of your choosing. Out of the 1018 submitted contributions from 40 countries, this year two Swedish entries were awarded. Both of them by students from Berghs School of Communication.
Post from Japan is an innovative suggestion of how the country could try to attracht tourists back to Japan after the earthquake last year. Made by Waves uncovers a new way for the surfing brand Quiksilver to advertise their brand. Both teams have been recognized for their campaign ideas in international competitions such as CLIO Awards, Creativity Awards and Gulltaggen.
The Berghs teams:
Post from Japan:
Rickard Beskow
Eva Wallmark
Michal Sitkiewicz
Kristofer Salsborn
Made by Waves
Patrik Beskow
Daniel Lunde
David Alledal