Berghs' teaching approach shared at Cannes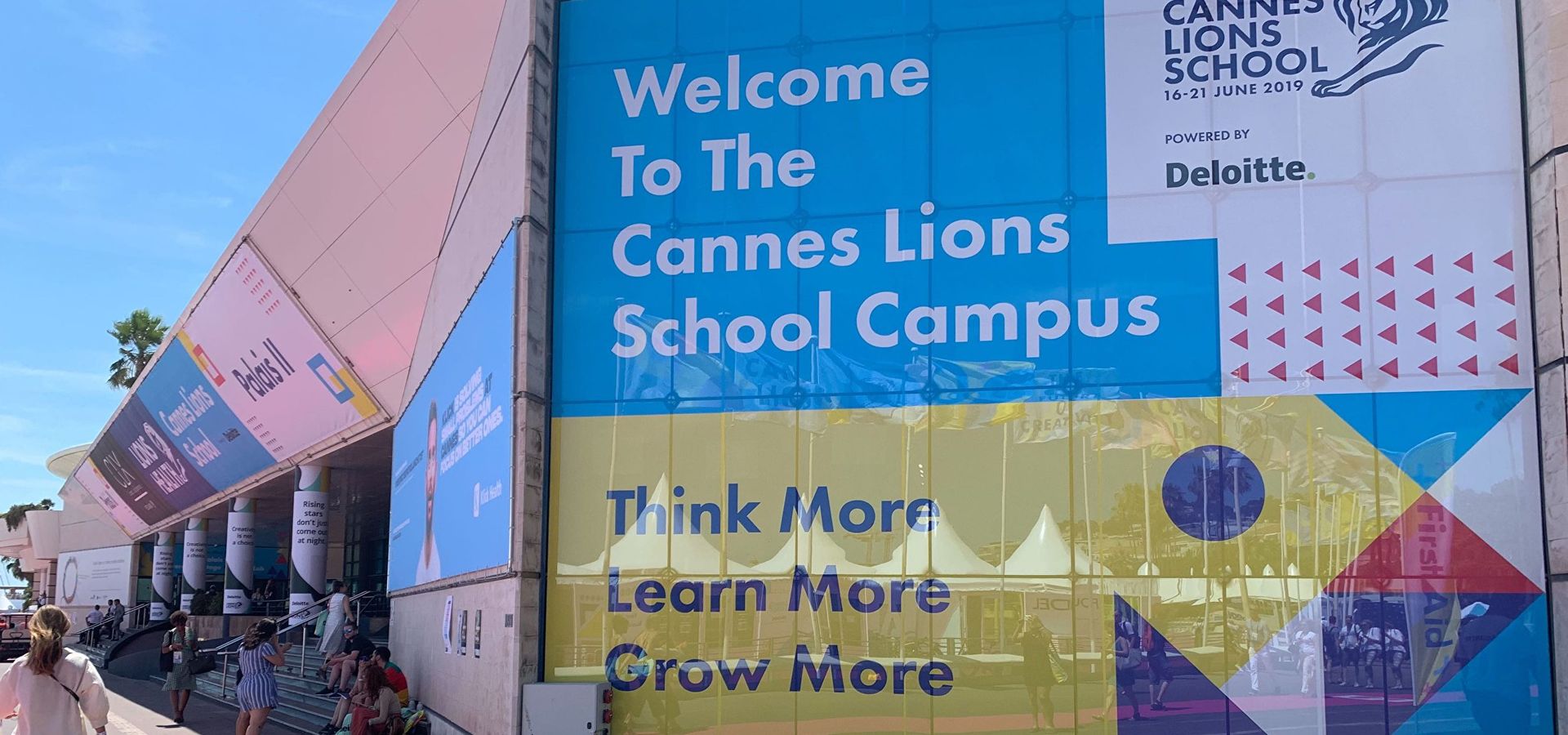 During the Cannes Lions Educator Summit, Berghs' CEO, Camilla Wallander, and Head of Insights, Joakim Thulin, shared the key aspects of the Berghs' teaching approach, and how it keeps their students both relevant and cutting edge. The Berghs' Creative Innovation Toolbox is now available online!
Skrivet av David Lindh
Juni 19, 2019
Hi Camilla! What was it like to speak at the first-annual Educator Summit?
– This wonderful event placed students and education at the heart of the festival, and Cannes Lions invited a group of educators they consider pioneers in the field to share their insights and learnings. Exclusive sessions were organized everyday, featuring speakers such as Nick Law, CCO of Publicis, Alan Kelly from ECD Accenture Interactive, and market developers from LinkedIn, Google, Adobe, and Pinterest. Needless to say, we've been in good company.
Scandinavian values such as sustainability, equality, and openness are getting more and more global attention. We are happy to share our take on why and how these values add true communication value.
How did you inspire participants?
– We wanted to shine a light on the current transition taking place; from thinking about education as a linear process to more of a holistic, digital setup. Our ambition is to empower other schools to implement more soft skills – collaboration and conversation – into their education processes. We emphasize the importance of not just adding it, but of actually building it into their programs in order to be successful.
What are the key factors behind Berghs' teaching approach?
– Our talk was entitled "Accelerate talent: the Berghs way." We shared various components, takeaways, and examples that we think set Berghs apart from the rest and that can hopefully inspire other schools. We've also just launched Berghs' toolbox – the Creative Innovation Toolbox!
What are your takeaways from this summit?
– After our session, we received requests from several schools to help them coach teachers. There were also suggestions that we arrange summer camps, a way to inject energy into the industry and instruct others on our way of working action-based. It feels wonderful to be considered as role models and to share what we think helps students succeed.
We have noticed a major interest in Berghs' way of teaching. I'm happy to continue discussing topics such as personal development and experience, rather than grades and self-assessment, as a way to accelerate the learning process.
The Berghs' toolbox, complete with learnings and practical applications, is available for everyone – online. Find it here!