Brand X 2011 brief: unleash the potential of MILK!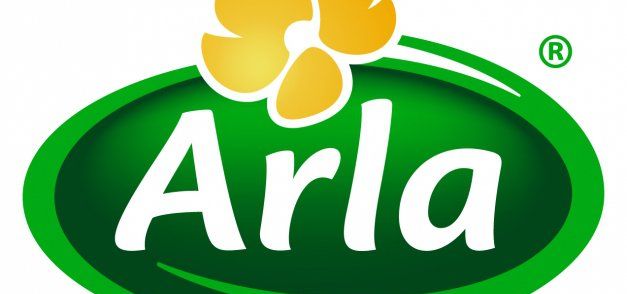 Today is a big day for Berghs' students. This morning, at Färgfabriken in Stockholm, they were handed the brief and project plan for the first big collaboration project between the programs; Brand X. This year, the client is Arla Foods and the title of the brief reads, "Unleash the potential of milk"
Skrivet av Berghs School of Communication
November 2, 2011
Brand X is finally here. Mixed student groups – with account managers, graphic designers, copywriters, art directors, planners and pr students – were formed and declared earlier this week. Late Thursday afternoon, the students were told to attend the first session, the briefing of Brand X, at Färgfabriken in Stockholm first thing in the morning. And here they are.
The brief, "Unleash the potential of milk" comes from Arla Foods – a global dairy company and co-operative owned by approximately 7000 Swedish and Danish dairy farmers." Arla Foods mission is to provide modern consumers with natural milk‐based products that create inspiration, confidence and well‐being".
Emily Grabe, Arla Foods, explains why Arla chose to work with Berghs Brand X:
"Milk has always been an important part of Swedish food culture and it is a product that almost everyone has a relationship to. Despite the strong focus on healthy lifestyle in our society, milk consumption is in steady decline, especially among young adults. We believe it takes a lot to break through in this age group and we believe that creativity is a key to success. When the opportunity to work together with the students at Berghs SoC came up, we all felt that this was an excellent opportunity for us to get a feel for how a future generation of creatives would meet the challenges we are facing. We are really exited about Brand X and are looking forward to the presentations on November 11th."
The communication challenge for the students is to make milk relevant. Most people agree that milk in general is healthy and are aware of milk being important for children. However, despite the importance, milk consumption decreases when children grow older and milk is gradually replace by other drinks.
The students' assignment is to create a campaign with the objective to build a positive and emotional association to milk among young adults, 18 – 25 years old. In short: to change their attitude towards milk and increase their milk consumption.
November 11 is presentation day. All groups – that each contains students from Berghs' diploma programs – will have 7 minutes for their presentation and will be given a verbal feedback. Each group is also required to hand in a so called "leave behind document" and a short report on the process on how they worked as a team.
Johanna Askfelt, coordinator at Berghs, has experienced Brand X several times and advices the students on how to proceed with their creative and strategic process that begins today and will last for two intensive weeks:
"There are a few things to keep in mind from day one. One is to 'preject' – don't underestimate the importance of working out how to work within the group. Another is openness – remember to encourage freedom of action in the group; you should all dare to aim high and let everyone speak up and share ideas. A third advice is to plan your work well. Last but not least, don't forget to have fun!"